PokerNews Op-Ed: Should There be an Age Requirement for the Poker Hall of Fame?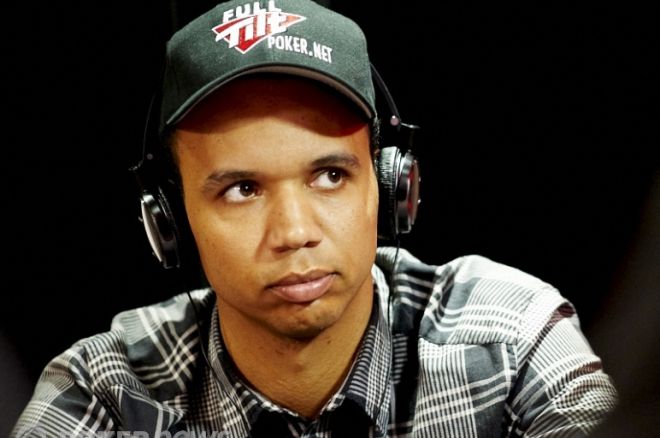 This past summer, poker fans were encouraged to visit WSOP.com to nominate their favorite players for the Poker Hall of Fame. One hundred and two players were nominated, of whom 44 received multiple nominations. From there, the field was narrowed down to just ten (with their age): Chris Ferguson (47), Barry Greenstein (55), Jennifer Harman (45), Dan Harrington (64), Phil Ivey (34), Linda Johnson (57), Tom McEvoy (65), Daniel Negreanu (36), Scotty Nguyen (47), and Erik Seidel (50).
In the end, Harrington and Seidel were chosen as the 39th and 40th members of the Poker Hall of Fame. Both are highly accomplished players and clearly deserved the honor. A whole new debate, however, has sprung from this year's selection process, that being the issue of age. Should the Poker Hall of Fame enact an age requirement for the nomination process?
The overwhelming consensus in the poker world is, yes, an age requirement should be enacted. According to the criteria for induction, a player must have (1) played for high stakes, (2) consistently well, (3) against acknowledged top competition, (4) while having "stood the test of time." The real issue here centers on the last criterion: what constitutes standing the test of time?
The answer isn't exactly clear, and many advocates have suggested it should be tied to an age requirement, which would help clear confusion that ultimately stems from the criterion. For example, the poker community overwhelmingly recognized Phil Ivey as the most accomplished player of this year's nomination field, yet he was not elected into the Poker Hall of Fame. Without a doubt, he has met and surpassed the first three criteria for induction; however, even he admits the time is not right for him to be elected. He has even gone so far to say that he would have turned down the honor had he been elected.
In a recent blog, Doyle Brunson explained Ivey's situation: "Speaking of the Hall of Fame, my hat goes off to Phil Ivey who announced he wouldn't accept the award if he was voted into the Hall. Phil said he didn't want to be voted in until he was older than Chip Reese was when he was inducted as the youngest player ever. Chip was 43 and what a tribute to him from Phil. There is no doubt that Phil was the best player on this year's list of nominees but that doesn't mean he should go in yet. It also should show the committee they should have an age limit for the nominees."
Those who advocate an age requirement have been clamoring for a "Chip Reese Rule," which would require a nominee to be a minimum of 40 years old for induction. In his blog on Full Tilt Poker, Howard Lederer elaborated on the idea:
"I'm sure Phil is pleased that the members of the poker media and the living members of the Hall of Fame got it right this year. But the message that he has been passed over for induction into the Hall of Fame should be avoided. This could be accomplished by formally recognizing one of the explicit criteria for Hall of Fame selection: that the player must stand the test of time. Can we be sure a player has stood the test of time before the age of 40? I'd say no. By formalizing that requirement, we can avoid this issue. The Hall of Fame can also bestow the honor of a 'first ballot induction' to a once-in-a-generation player like Phil by considering him for the first time (and inducting him) during the same year of life as Chip Reese. This would also spare voters the unpleasant task of rejecting a deserving nominee who doesn't belong … just yet."
I actually agree with Lederer and what seems to be the entire poker community. In fact, I have yet to hear any arguments against enacting an age requirement. Some might suggest that it could diminish the Poker Hall of Fame's historical credibility because such a rule was not applied to the first 40 members. While that is true, such a rule wouldn't have changed a thing. Of the current members, most were elected either over the age of 50 or when deceased. The youngest ever elected was Reese in 1991, and he was at an age that would have satisfied the proposed age requirement. As you can see, no retroactive age arguments could be made if a rule was implemented.
One of the biggest arguments in favor of an age requirement is that other Hall of Fames use some form of timeline criteria. Institutions like the NFL, MLB and NBA require players to be retired for five years before they can be nominated. This simply would not work in poker, however, considering that players never officially retire (Doyle is still playing well into his seventies). Instead, the Poker Hall of Fame ought to follow the examples of the Rock and Roll Hall of Fame and World Golf Hall of Fame. The first requires that a candidate have a 25-year lapse between the release of his or her first album and nomination. If that 25-year criteria were applied to poker, it would mean a player would have to be 43 years old before nomination, assuming they start playing at the legal age of 18 and wait for 25 years to lapse. An easier solution would be to do what the World Golf Hall of Fame does and accept active players who meet their age requirement, which just so happens to be 40.
Given the debate that has raged over the past few weeks and the attention it has received from poker players and the media, it is hard to imagine that WSOP officials will ignore the issue. I expect that come next year there will be an age requirement to help facilitate the selection process. Implementing one will alleviate any concerns regarding the "test of time" by clearly defining it with a number. With that said, we all know it is a matter of time before the likes of Phil Ivey, Daniel Negreanu and Tom "durrrr" Dwan get in. They just need bide their time — which in this case would be until they're 40!
Have an opinion on the topic? Let us know in our comments section below or in our forums. And as always, follow us on Twitter for up-to-the-minute news.
We know it sounds hard to believe, but you really can get a free poker bankroll without having to deposit or give your bank details. Check out our exclusive $50 Free No Deposit Sign Up Bonus from PartyPoker.