The "durrrr" Challenge: Short Session, Small Gain for Dwan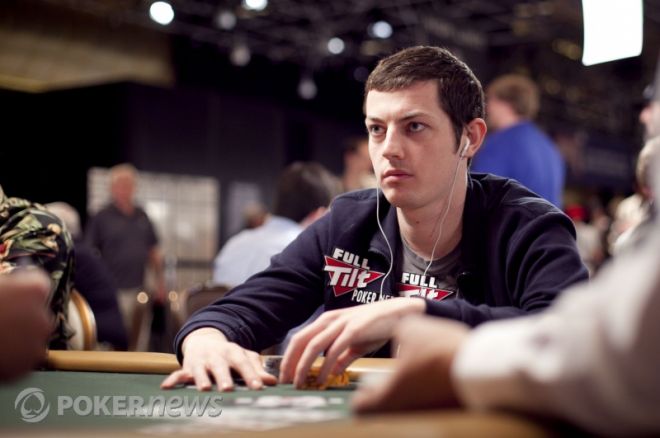 "Just started vs jungle... Internet sucks and I don't have too much time tho."
That tweet from Tom "durrrr" Dwan sent high-stakes railbirds scrambling for their laptops Saturday afternoon as he resumed his challenge match with Dan "jungleman12" Cates after a 31-day hiatus. Poker forums are full of theories as to why these two took such an extended break, but their most obvious stumbling block has been the World Series of Poker-Europe, where Dwan still had huge bracelet bets to chase.
Dwan and Cates played for one hour and seven minutes, logging 582 hands across four tables of $200/$400 no-limit hold'em. Unlike their first few encounters, where Cates leapt out to a nearly $700,000 lead, this session was far more balanced and conservatively played, Dwan making up only $1,429.50 of his losses. With 7,402 hands in the books, Cates is up $689,599 and has won 4,539 hands to Dwan's 2,821.
Only one six-figure pot materialized and it went to Cates. Dwan opened for $1,200 from the button, Cates three-bet to $4,000 and Dwan made the call. Cates led out for $4,400 on the
flop and Dwan came along. The turn was the
and Cates fired another $11,400. Again, Dwan called. The river fell the
, putting four to a straight on board. Cates checked, Dwan moved all-in for $32,093 and Cates called. Dwan showed pocket deuces for the bottom end of the straight but Cates had
for a higher straight and raked in the $103,786 pot.
With both players back on U.S. soil this week and the time zone problems alleviated, chances are good we'll see another session between these two. Stay tuned.
If you want to rail some of the biggest cash games in the world, look no further than Full Tilt Poker. Not only can you sweat the biggest names on the planet you can also participate in their $100,000 First Deposit Freeroll and bag a $600 sign up bonus.