The Weekly Turbo: World Series of Poker Circuit Hammond Breaks Record, Physicists and Poker, and More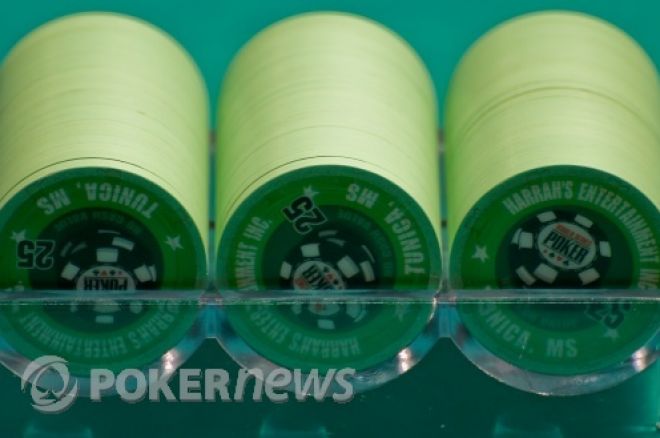 If you missed any of the news this week, we're about to get you all caught up. In this edition of the Weekly Turbo, you'll learn about the record that was broken this week at the World Series of Poker Circuit event in Hammond, a recent Discover Magazine article on physicists and poker, and more.
Schweet Win
Brett Schwertley's win in the opening event of the World Series of Poker Circuit Hammond will go down in the history books. He took down the largest poker tournament in WSOP-C history. The $350 buy-in event attracted a field of 1,611 players, smashing the previous record set by the same event in 2009, which attracted 1,412 entrants.
The tournament began Friday with every poker table at Harrah's Horseshoe Casino Hammond filled and there were nearly 200 alternates waiting their turns and an extra day had to be added to the schedule. Schwertley navigated the field and took home the $77,438 first-place prize and the coveted gold ring. This was Schwertley's fifth cash this season. With only three WSOP-C stops in the books, Schwertley is well on his way to being a contender on the point leaderboard.
When asked if he thinks the new points system motivates players, he said, "I think it is, for a lot of people – yeah. If you get the points, you get a chance to play in the bigger event, so sure."
WSOP.com has all the results from the event.
It's Not Rocket Science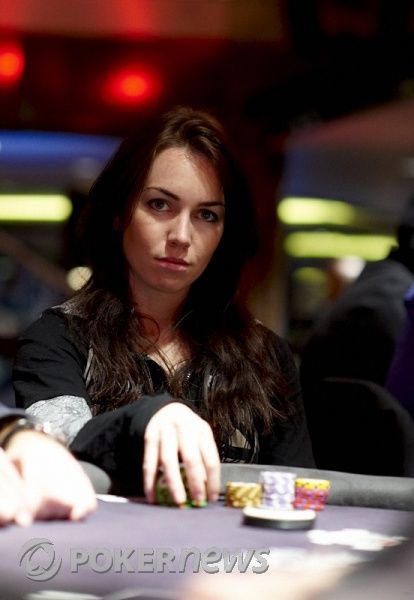 Discover magazine has published a story called the Big Game Theory, which takes a look at why so many physicists are playing poker. Liv Boeree, Michael Binger, and Michael Piper - all physicists. What is it about the game that attracts physicists to the game? Writer Jennifer Ouellette says, "Perhaps poker appeals to physicists because it is an intricate, complex puzzle, steeped in statistical probabilities and the tenets of game theory."
Dutch-born physicist/World Series of Poker bracelet winner Marcel Vonk says, "The skills required are similar: mathematical abilities, the ability to spot patterns and predict things from them, the patience to sit down for a long time until you finally achieve your goal, and the ability to say 'Oh well,' and start over when such an attempt fails miserably."
After reading this, some of us here at PokerNews HQ are now beginning to understand why we're having problems excelling at this game.
If you've got some time, you're going to want to check out this article from Discover magazine.
Stack'em, Stack'em, Stack'em to the Top
We bet you just had flashbacks to Julie Schneider cheering on her husband at the 2009 World Series of Poker. Don't worry, as far as we know, you won't have to hear that right now. There was, however, some stacking going on in Dublin. This week, the Paddy Power Poker Team earned their place in the Guinness Book of World Records by constructing the world's biggest poker chip stack.
The stack stands 3 meters tall and is 50cm wide. Five people worked for over 72 hours using 75,000 individual poker chips to complete the stack.
"We had our fair share of wobbles along the way and one complete collapse but we held our nerve and it was definitely worth it for the honour of a Guinness World Record. The giant stack is yet another reason to get down to the Burlington Hotel in Dublin for the Irish Winter Festival this weekend," said a spokesperson from Paddy Power.
Read the press release for more.
BOOM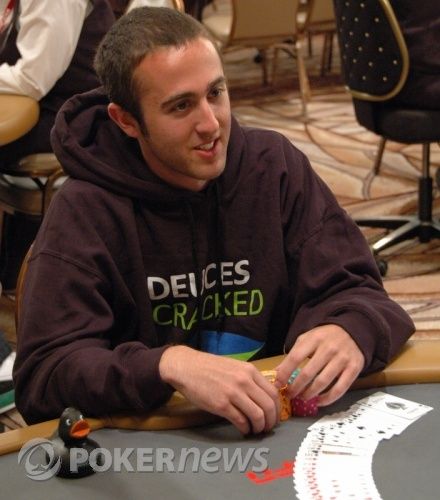 Jay Rosenkrantz and Taylor Caby have joined forces to produce a feature-length documentary about the online poker boom. The working title for the project is aptly entitled - BOOM. The two have teamed up with "From Busto to Robusto" filmmaker Ryan Firpo for this endeavor.
From Rosenkrantz's blog. "Our goal: to use key events to chronicle the evolution of online poker and examine its impact on the lives of a handful of online poker players from around the world. We'll be exploring the nuances of the subculture, from 2p2 to poker training sites, along with the psychological implications of the online poker lifestyle and the themes that have made poker so popular throughout time."
Currently, they are finishing up fundraising for the project, with the production budget coming entirely from high stakes poker players and leaders in the poker community.
Rosenkrantz's blog, Dangerlion.com has more.
Professor's Thoughts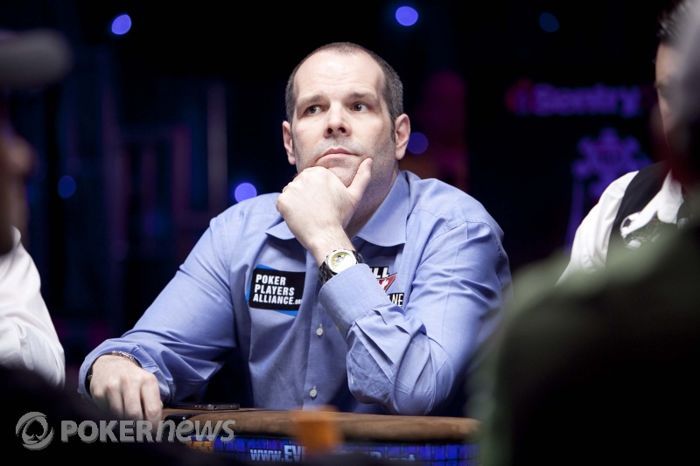 It seems that each year there is a debate surrounding the Poker Hall of Fame. Last year, it was the "durrrr" debacle when he was nominated and then taken off the list. This year, much like the reason Tom Dwan was taken off the list, we have the age debate. Everyone has an opinion, and some even take to their blogs to be heard.
Howard Lederer recently posted his thoughts on the matter. Does he feel like the best player got in? "Objectively, I have to say no and I don't think you'd get an argument from either Erik or Dan. Anyone who has even casually followed poker over the last ten years knows that the best and most accomplished poker player on this year's list was Phil Ivey."
Lederer goes on give his side of the "age" debate, saying that the Hall of Fame should formalize the Chip Reese Rule, that a player must be at least 40 years old to be inducted, and no one would question why a player like Ivey didn't get inducted. He even talked to Ivey about it and said that Ivey "wondered if he could respectfully decline if he was inducted. He didn't want to insult the voters, but he feels like his career is just getting started — a scary prospect for all of us but likely true. He also said, in no uncertain terms, that he didn't want to be elected at a younger age than Chip. He played with Chip for years and knows how much it meant to Chip to be the youngest inductee into the Hall of Fame."
Want to read the entire post? Head on over to the Full Tilt Poker Blog.
Make Your Picks
November is just around the corner and you know what that means. We'll find out who the 2010 World Series of Poker champion is. We here at PokerNews have created our own ESPN Poker Pick'em group. We're a little competitive around here, so each of us is pretty sure we're going to win, but there can only be one winner.
If you don't know how this works, there are 20 questions you'll have to answer, plus two tiebreaker questions. Then just watch the Final Table coverage on ESPN November 9 at 9:00 p.m. EST. You only have until November 6 at 3:00 p.m. EST to lock in your picks, so get to it!
Do you think you have what it takes to beat the PokerNews Team? Sign up for the Team PokerNews Poker Pick'em and show us what you've got.
Has the Tribe Spoken?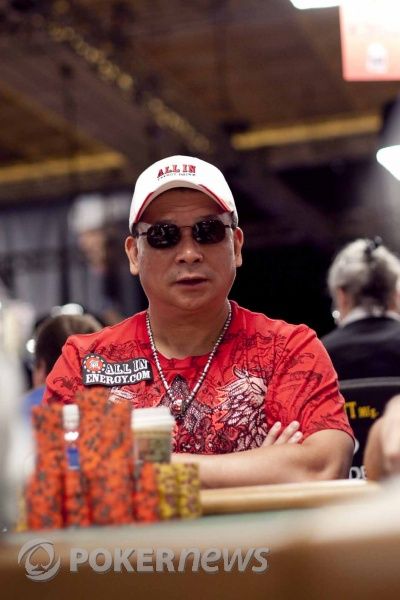 OK, so the rumor mill is abuzz with news that there might be a poker player on the next season of Survivor. Of course, a TwoPlusTwo thread was fired up and the community members are debating the validity of this rumor. Johnny Chan is the player in question, and the TwoPlusTwoers were dissecting Chan's whereabouts this summer, the World Series of Poker Europe, and his Twitter account.
We did some searching and found a Survivor blog that posted, on September 16, a story accompanying this headline: Poker Star Daniel Negreanu/Johnny Chan on Survivor 22? "So I heard through the grapevine that S22 Nicaragua (aka Rob Vs Russell) has a known poker pro in the cast of players," the blog said.
As of now, all of this is is just a rumor, and we guess we're going to have to wait till next season to find out if the "sources" are right.
SurvivorRealityShow.Blogspot.c om has more.
Sued for Winning
We're not legal analysts, we've never claimed to be, so we won't be analyzing this, just giving it to you straight. According to a thread on TwoPlusTwo, a group of poker players is being sued, essentially for winning. Among the players named in the suit are Andy Seth and Faraz Jaka.
The suit, filed by Scott Crespo, claims that "Any person who by gambling shall lose to any other person, any sum of money or thing of value, amounting to the sum of $50 or more and shall pay or deliver the same or any part thereof, may sue for and recover the money or other thing of value..." In addition to that, "If within 6 months, such person who under the terms of Subsection 28-8(a) is entitled to initiate action to recover his losses does not in fact pursue his remedy, any person may initiate a civil action against the winner."
So, players in Illinois, you might need to be on the lookout. The Poker Players Alliance is checking out this issue.
Check out the thread on TwoPlusTwo.
Follow us on Twitter for up-to-the-minute news.