Inside Gaming: Reid's Poker Bill Spiraling, the Canadian Poker Network, and More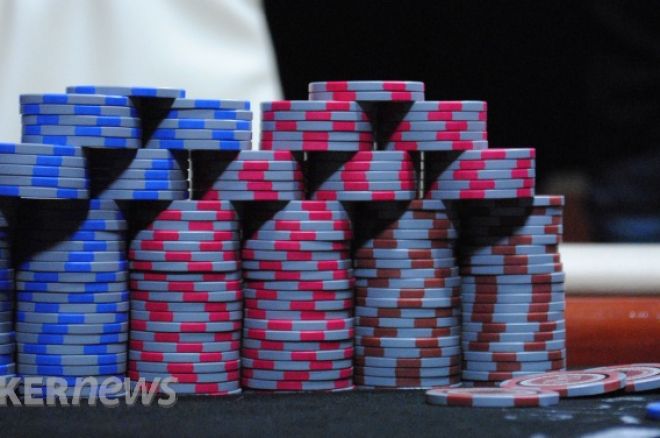 This week, Inside Gaming takes a look at the steady decline of Senator Harry Reid's online poker bill, California's attempt to enter the online poker market, and the establishment of North America's first regulated poker network, the Canadian Poker Network.
Reid Poker Bill on Life Support
Senator Harry Reid's poker bill has been the hot topic in the poker world over the past week. With just one week left in the lame-duck session of Congress, many in Washington believe the bill is all but dead in Washington. Apparently, Senate Majority Leader Reid's staff intended to draft a bill and attach it to a wider income tax measure, resulting in the legalization of online poker; however, that became less of a reality as the move fell into the media spotlight and Reid's proposal found opposition from many Native American tribes, House Republicans, and conservative groups. While the consensus believes the bill is finished, not everyone is ready to give up hope.
"I don't think it's over till the fat lady sings, and nobody has struck up a tune yet," said Las Vegas Democratic Congresswoman Shelley Berkley in an interview with GamblingCompliance. "If not for the objections of Senator [Jon] Kyl, the Internet poker language would already be in the tax extensions bill on the Senate side."
Senator Kyl (R-Ariz.), the Republican assistant minority leader in the Senate, has long been an opponent to Internet gambling as far back as 1995 and is in a position to prohibit such legislation. Kyl has went so far as to say that there is "zero chance" the tax cuts extension bill would include online poker language.
Nonetheless, it is believed that Reid is actively seeking other legislative vehicles such as the omnibus appropriations bill. "There has been so much time spent on this, and there never will be a better time than now to do this," Berkley said. "It's going to be tough, but it's possible. We're either going to get it or crap out."
The whole situation is ironic for a number of reasons. First, Reid, who disclosed he is in fact pushing for an online poker bill, initially voted to ban Internet gambling. His turn from opponent to leading proponent is rare if not unprecedented. Second, Reid's plan to pass the bill on the back of wider legislation is similar to how online gambling became illegal in the first place. If you recall, the Senate passed the Unlawful Internet Gambling Enforcement Act after it was attached to a 2006 bill to tighten port security .
While many are critical of Reid's plan, Berkley remains firm in her support: "My primary reason for supporting this is that it is incomprehensible to me that the federal government has inserted itself into an issue that should be left to individuals over the age of 21 to decide . . . What was totally inappropriate was outlawing Internet gaming in a port security bill on the last day of Congress in 2006."
Many lawmakers, the gaming industry, and the American Gaming Association continue to work hard to pass the Internet poker bill before the end of the lame-duck Congress later this week. Unfortunately, time appears to be working against them; nonetheless, Reid's noble intentions have made him a champion of online poker.
"Under the status quo, Internet poker is played by millions of Americans every day in an essentially unregulated environment," Reid said in a statement issued late last Thursday. "The legislation I am working on would get our collective heads out of the sand and create a strict regulatory environment to protect U.S. consumers, prevent underage gambling and respect the decisions of states that don't allow gambling."
To read the full story and keep atop all the news concerning Reid's bill, check out www.gamblingcompliance.com.
California Wants a Piece of the Online Poker Pie
California state Senator Louis Correa is introducing legislation that would allow approved Native American tribes and various other authorized outlets to operate games of poker on the Internet with the state receiving a percentage of the profits, a move that would pre-empt any possible Federal measures regarding the legalization of online gambling.
"People play offshore now and all of that money goes offshore," said Correa, a Democrat from Santa Ana. "What we're trying to do is take a whole exploding industry that is illegal and make it legal and tax it to fund state services."
Correa's legislation has found support from both the San Manuel Band of Mission Indians and the Morongo Band of Mission Indians. It is estimated that offshore sites attract two million Californians who wager an estimated $300 million, each year. Projected revenues from this wagering are $520 million for the first year and a possible $6 billion over the course of nine years. One thing is for sure, California needs some revenue.
For more on online gaming in California, visit www.igamingbusiness.com. You can also read a full copy of the bill here.
The Canadian Poker Network
Ready for a regulated poker network in North America? While online poker is still not legal in the U.S., GTECH G2 has combined with Loto-Quebec to establish The Canadian Poker Network, the first regulated poker network in North America. The agreement features a five-year operating contract with two options for two-year extensions. While the Canadian-based network is hosted on Loto-Quebec's Espacejeux iGaming, the site is only available to residents of Quebec. Meanwhile, the Canadian Poker Network will be based in GTECH G2's data centre in Montreal with actual operations out of the National Operations Centre in Moncton, New Brunswick.
"This is a major milestone for the lottery and igaming industries," said Paolo Personeni, president of GTECH G2. "We're very proud to be involved with such a highly-regarded WLA member in establishing the first regulated poker network in North America."
Espacejeux iGaming offers eight poker variants including Texas Hold'em and Soko, otherwise known as Canadian Stud. The site uses state-of-the-art software and caters to both English- and French-speaking players, offering games in both languages. This past year, Quebecers Pascal LeFrancois and Jonathan Duhamel made waves at the World Series of Poker, so it will be interesting to see if the next Canadian superstar emerges on the Canadian Poker Network.
You can read the full story at www.igamingbusiness.com.
For the whole PokerNews experience, be sure to like us on Facebook and follow us on Twitter.