PokerStars Launch Fifty50 Sit & Go Tournaments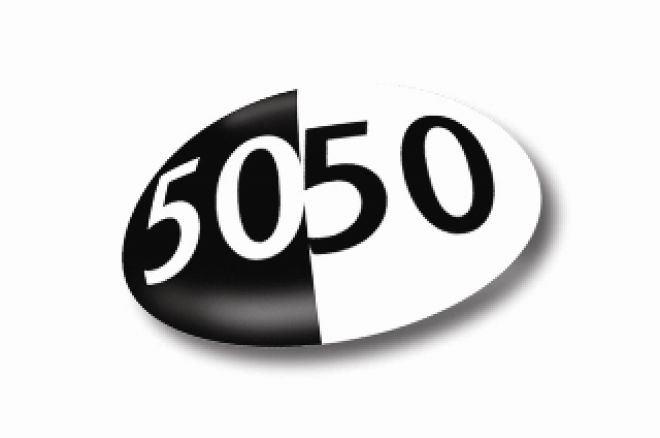 PokerStars have unveiled another new poker format, this time for SNG specialists. The Fifty50 Sit & Go is a unique new single table tournament where the event ends when half of the entrants have been eliminated. So in a ten person game, once we are down to five the game finishes, much like a Double or Nothing.
The difference is that half the prize pool is divided equally, ie. Everyone gets their initial buy-in back and the rest of it distributed to the survivors based on chip count percentage. So if you end the tournament as the chip leader you take the lion's share of the remaining prize pool and if you are one of the short stacks you likely won't walk away with much more than your initial buy-in.
Below is an example of how the prize pool could be distributed in a $300 tournament:

It will be a very interesting format to follow, with a unique mix of Double or Nothing and regular Single Table Tournament. It's hard to determine what strategy will be optimal, the play to cash or the play for the win approach, but it looks like it could be a fun new addition to the PokerStars roster.
Check out Fifty50 SNGs for yourself and get a 100% up to $600 bonus while you do it, when you download PokerStars today.