The Weekly Turbo: PokerStars Home Games, World Poker Tour Television Dates Announced, and More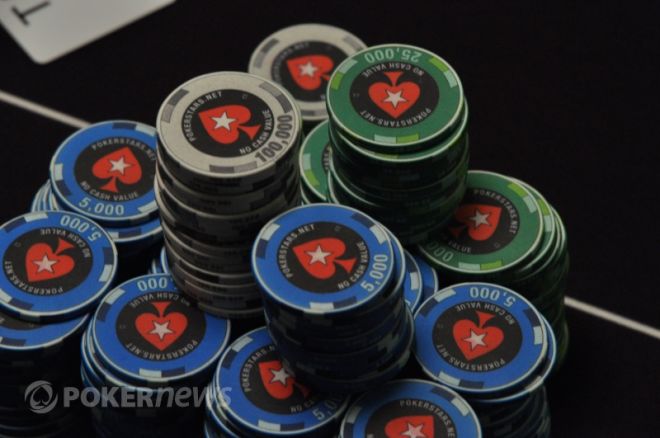 Did you miss any of this week's news stories? Well if you did, we'll let it slide this time, but you better get back on track starting Monday. To keep you up-to-date, we've compiled the top poker news stories of the week. PokerStars introduced Home Games this week, the World Poker Tour announced the air dates for season nine, and more.
PokerStars Announces New Home Games
Quite a buzz yesterday as PokerStars introduced its newest innovation, PokerStars Home Games. Currently only available on the dot-net side, the new Home Games enable players to set up their own private online poker games with friends and/or other invited players. And best of all, creating your own online "poker club" is free.
When setting up a home game, players can create a club, name it, then issue invitations to other players by sending them a special invitation code. The club's administrator then gets to set up the lobby, adjust stakes for cash games, set up tournaments, and more.
As of now each player can only create one club, and one can only participate in a maximum of three clubs. Also, a maximum of 50 players will be allowed per club. Word is that PokerStars Home Games will move over to the dot-com site sometime later this week.
Head over to PokerStars for FAQs and other info on how the Home Games work.
Duhamel Latest Team PokerStars Pro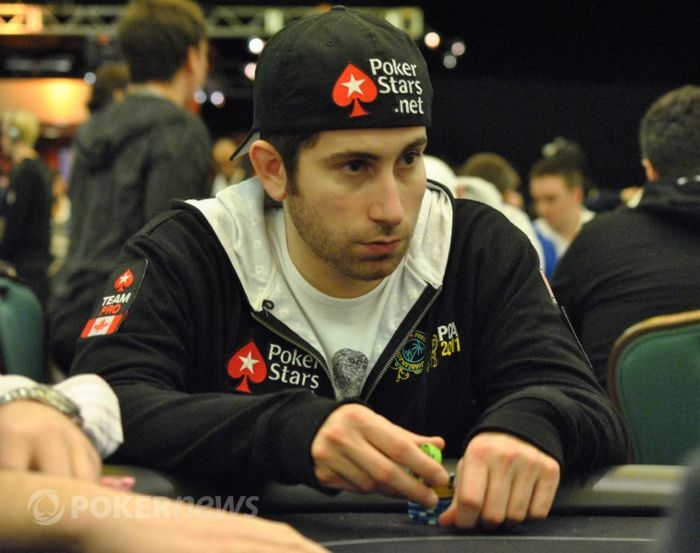 We saw him wearing the PokerStars patch on his trademark hoodie as he claimed the 2010 WSOP Main Event bracelet. Now it's official — Jonathan Duhamel has become the newest Team PokerStars Pro.
Duhamel joins Daniel Negreanu, Ahn Van Nyugen, Greg Debora, Marcello del Grosso, and Pat Pezzin as part of Team PokerStars Canada.
Duhamel, winner of $8,944,310 for taking the 2010 WSOP ME title, has plans to sport his new Team PokerStars Pro patch far and wide. "I want to be playing the biggest tournaments in the world," Duhamel told Brad Willis for the PokerStars blog. "I'm going to do my best to pull off another big score."
Duhamel follows in the footsteps of Chris Moneymaker, Greg Raymer, Joe Hachem, Peter Eastgate, and Joe Cada by taking the path from WSOP ME champ to Team PokerStars Pro.
Read more about Duhamel's signing on the PokerStars blog.
It's Baaaaack!
If you are a huge fan of reruns, when the newest season of your favorite show has been announced, you want to know the dates right away so you can set your DVR. Make note then, because World Poker Tour Executive Tour Director Matt Savage announced the dates via his Twitter account and in a post on TwoPlusTwo.
The 26-episode season kicks off on Sunday, Feb. 13 with part one of the Bellagio Cup VI. As you know, there are new elements to the WPT broadcast, such as Kimberly Lansing taking the anchor position on the show, the Royal Flush Girls, and Tony Dunst's new segment called the Raw Deal.
If you missed the preview teaser the last time we talked about it, don't worry, we're in a giving mood and have embedded it again for you.
Check out the entire television schedule on TwoPlusTwo.
Multi-Entry Tournaments at Full Tilt Poker
Full Tilt Poker has come up with yet another twist to tourney play: Multi-Entry Tournaments. As was the case with Rush Poker (launched one year ago), this innovation gives online players the ability to do something impossible in a live setting — play more than one entry in the same tournament.
In these Multi-Entry Tournaments, players are able to buy in more than once, with each entry being seated at different tables as the event plays out. In other words, no opportunities to play against oneself will arise.
If it happens that a player has more entries still alive than there are tables left, two entries will be "merged" into one, with the stacks combined and the deleted entry picking up whatever cash prize would be due for being eliminated at that point.
Check the Full Tilt Poker site for more information about how Multi-Entry Tournaments work.
November Nine Redux, Foxwoods-Style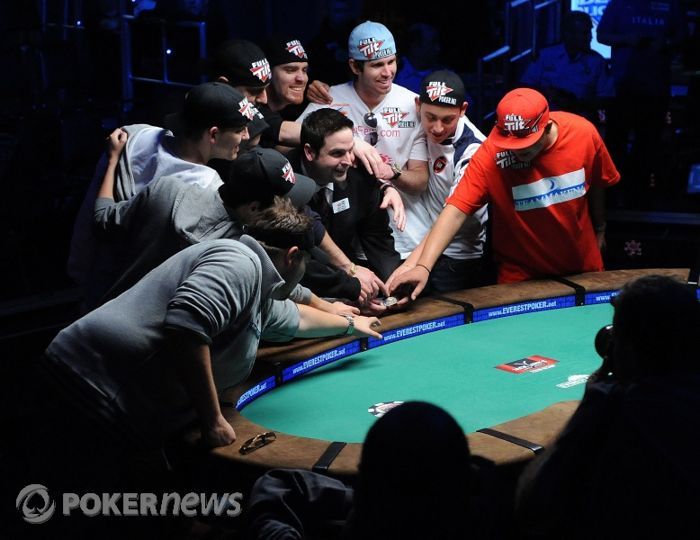 The 2010 World Series of Poker Main Event final table was one of the most exciting in recent memory. Jonathan Duhamel earned the bracelet, but several of the other final tablists had their chances at one of the toughest final tables in Main Event history.
Soon those nine players will get the opportunity to compete against one another once again. As part of Foxwoods Resort Casino's upcoming Mega Stack Challenge XIX, the 2010 November Niners will all be participating in an historical reunion event. A three-table tournament will take place on February 8 involving all nine WSOP Main Event final tablists plus two more tables' worth of qualifiers.
"This will be a legendary reunion," said Bernard Lee, spokesperson for the Foxwoods Resort Casino, noting how the players would not only get a second chance to compete against one another, but "will also test their skills against the casino's strongest poker players," too.
Read more about this unprecedented reunion over at the Foxwoods site.
ChipMeUp and PokerNews Strategy
If you are thinking of playing in the 2011 Aussie Millions, then you should probably think about listing your action on ChipMeUp. The Aussie Millions Main Event kicks off on January 23, so you don't have too much time left.
This year, PokerNews Strategy and ChipMeUp are combining to offer great deals for users. New PokerNews Strategy subscribers can pick up exclusive free shares in top PokerNews strategy pros such as Tony G, bracelet winner Josh "LitleBastrd" Tieman and many others just by signing up. Existing users get discounted shares, too! So join up the best poker strategy site, with hundreds of videos from top pros.
ChipMeUp also has a host of superstar players listing their action. These include Jonathan "xMONSTERxDONGx" Karamilikis, who is hot off his $500k win in Sydney, 2009 Aussie Millions winner Stewart Scott, high-stakes specialist Jarred "flopnutsonyou"Graham, and many more. Investors can win big by buying shares for under $10.
Follow your investments on ChipMeUp.com and PokerNews.com for all the latest information.
Bad Beat Jackpot Largest in Florida History
Meanwhile, the poker scene in Florida continues to flourish, with two players in particular especially enjoying the games being offered in the Sunshine State.
Patricia Dumas and Mija Choi found themselves locked in a memorable hand of $2/$4 limit hold'em at the Seminole Hard Rock Hotel & Casino in Tampa on Saturday, with Choi's quad aces ultimately proving best against Dumas' quad kings. However, thanks to the casino's Mega Bad Beat Poker Jackpot promotion, there were many winners besides Choi.
Dumas earned a cool $292,430 for her bad beat, while Choi received $175,458. The six other players at the table all each won $19,496 as the group together split the $584,864 jackpot.
WTSP News provides more details on the largest jackpot in Florida history.
Like us on Facebook, and follow us on Twitter for up-to-the-minute news.
Have you seen our new $40,000 Freeroll Series from Lock Poker? Lock Pro Supremacy not only has four $7,500 Freerolls, but it also has 25 $100 Lock Pro Bounties in each tournament, so you can boost your bankroll even if you don't make the money.