The "durrrr Challenge": Cates Takes Another $39,797 From Dwan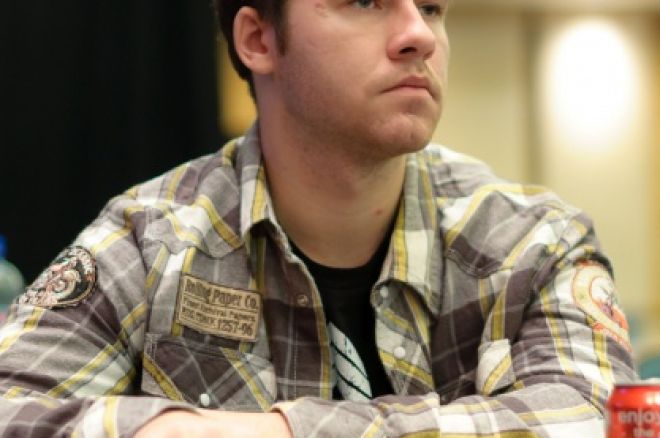 Tom "durrrr" Dwan and Daniel "jungleman12" Cates continued the "durrrr Challenge" Tuesday evening, playing a 1,099-hand session. Lately the match has been one-sided and Tuesday's contest was no different as Cates added to his lead. Although it was a modest $39,797, Dwan appears no closer to solving the mystery that is defeating Cates. Here are the stats following Tuesday's bout.
Overall Stats
Hands played: 19,335 of 50,000
Cates' profit: $1,251,059
Dwan's losses: $1,255,119
The largest pot played between the two on Tuesday went Dwan's way. He opened to $1,200 on the button and was quickly reraised to $4,800 by Cates from the big blind. A call from Dwan led to a
flop prompting Cates to fire out a $4,800 bet. Dwan called and the
hit fourth street. Cates kept up the heat with a $14,400 bet, but was was still unable to shake Dwan. The river brought the
but slowing down was not on Cates' mind. With the pot at $48,000, Cates shoved with the bigger stack. Dwan had $30,287 behind and opted to call with
for just fourth pair on board. His read was spot-on as Cates could only table
for queen high and the $108,573.50 pot was shipped to Dwan.
In another hand, Dwan kicked off the action with a button raise to $1,200. Cates put in the standard three-bet to $4,400, and after Dwan called, the flop came down
. Cates once again fired a bet half the size of the pot — $4,400. Dwan, this time, put in a raise and made it $11,100 to play. A call from Cates delivered the
on the turn and he checked, finding himself with a decision to make when Dwan shoved with the bigger stack. With $35,296.50 behind, Cates called all in and tabled
for trips. Dwan showed
for trips, as well, but his kicker was inferior. They ran the river twice, to no avail for Dwan. The
followed by the
kept Cates' jack kicker in play to scoop the $101,592 pot.
The next biggest pot that Cates won kicked off with similar action to the first two hands mentioned. Dwan's opening $1,200 raise was three-bet by Cates to $4,800. Dwan called and the two saw a
flop roll out. Cates fired $5,200, Dwan popped it to $13,900, and Cates slowed down as a result, opting to call. The
came down on the turn and the action was checked by both players. The
fell on the river, leading to Cates to bet $28,000. Dwan called, but mucked when Cates revealed
to take the $93,399.50 pot.
Want to watch Dwan and Cates go at it? Sign up for a Full Tilt Poker account today. While you're at it, get the full PokerNews experience. Follow us on Twitter and like us on Facebook.