PokerNews Interview: The FTOPS Million Dollar Man - Blair Hinkle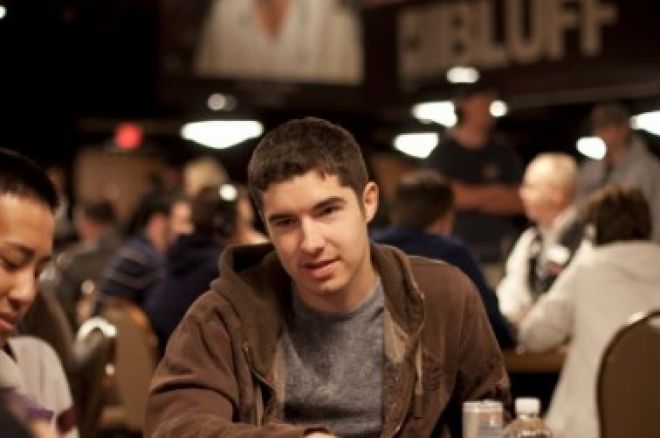 It isn't every day that someone wins seven figures playing in an online poker tournament. In fact, it has only happened 11 times. The latest to achieve the feat was Blair "blur5f6" Hinkle for his second-place finish in the FTOPS XIX Main Event. He is certainly no stranger to tournament success, having amassed more than $1 million in live tournament earnings, including winning a WSOP bracelet in 2008. We caught up with Blair to get his take on the tournament.
It's been two-and-a-half weeks since you won. Has it really sunk in yet?
It took about two days before it even hit me that I had won so much. In terms of it sinking in, slowly but surely I feel better, as I have started to look at buying a house in Kansas City where my family and friends are. I have been fairly busy with live poker the last couple weeks, so I figure that once I get home and relax a little it will fully sink in.
At what point in the tournament did you really feel that you had a shot at winning?
Well, I joked with my girlfriend as she was going to bed that when she woke up I would have won over a million. At that point, there were probably over 2,500 people left and we weren't even in the money. I would say that once we got down to around 20 to 30 left, I started to get pretty nervous as a wave of adrenaline hit me when I started to think about winning.
Was fatigue a factor at all?
Not really. I took a 5-Hour Energy with around 70 left and I think that contributed to the caffeine/adrenaline rush I got when we got close to the final table. I would say that it may have been a factor for a few of the other players that went deep, maybe allowing me to take a few more small pots from them. The only point that fatigue really affected me was during the chop. I had to balance out the numbers so that everyone's payouts added up to the prize pool minus the required amount to play for. This got rather confusing after 16+ hours of play..
Tell us about the final table. Things clearly went well. Was it smooth sailing or did you find yourself in tricky spots?
Right at the beginning of the final table I put myself in a tricky spot by getting into a preflop raise war with "GIAMPP." We were the two big stacks and he was playing aggressively so I thought I could slow him down, but after he six-bet min-raised me I had to give him credit for a hand. There was another hand with about seven left where I was all in with pocket nines against another player's ace-king. He barely had me covered so it was a huge flip that catapulted me to the chip lead and allowed me to loosen up and keep building on that lead.
You made a great deal when you were three-handed. How surprised were you when your opponents obliged to your terms so quickly?
I have to give a lot of credit here to my friend James "mig.com" Mackey. He stayed up and watched the whole time. I usually don't chop, so I wanted to throw out a big number and James suggested 1.15 million. I was very surprised when they both basically allowed me to keep my number the same and chop up the rest between themselves.
It's more than double the amount you won for your bracelet win in 2008. How does it compare?
The actual moment when we completed the chop was actually pretty uneventful. At the time, we still had to play for another $47,000 for first and $16,000 for second, so I didn't want to lose focus just because we had chopped. I also was a little disappointed I didn't win the tournament. At the World Series final table, there was just an energy that filled the room when we started playing. Also, having my mom and a large group of friends watching made the moment that I won much more special. All in all, the money that I won will make my life much easier, but the moment that I won my bracelet meant a lot more to me.
How, if at all, will this payday affect you personally and as a poker professional?
Well, I already mentioned that it will allow me to move closer to family and friends. Another plus is that I can now easily afford the travel to Europe for an EPT or two. It has always been a goal of mine to play in Europe and now it is actually a possibility. This will also give me a little more confidence in my game for at least a little while I hope.
Be sure to follow us on Twitter for up-to-the-minute news.