The PartyPoker Weekly: Big Game V Race & Improved VIP Scheme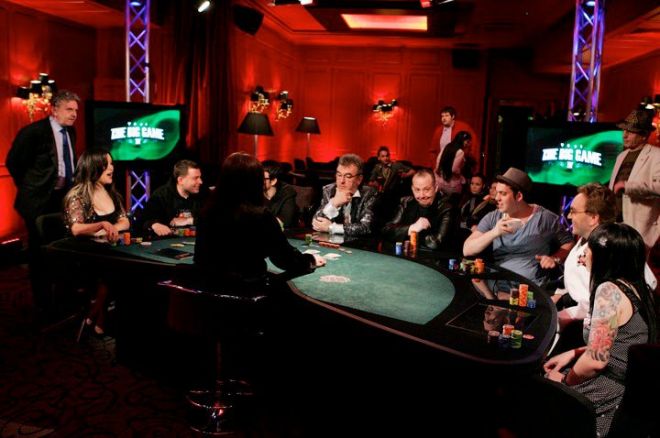 This week on PartyPoker, you can Race to the Big Game V and reap the benefits in the improved Palladium VIP loyalty scheme.
Qualify for the Big Game V
The next televised PartyPoker Big Game is about to be announced to take place on April 15-17 in the UK at the legendary Dusk Till Dawn club. It's a 48 hour cash game marathon which last year featured two players who won their seats through PokerNews. PartyPoker are set to give away an impressive nine $15,000 packages to this event, which includes $13,000 buy-in and $2,000 spending money.

To win your place, there will be three points races to participate in – Low, Medium and High Stakes. 6 Packages (Two in each race) will be awarded to the top racers and the next highest finishers will win cash and a seat in a Big Game freeroll where the rest of the packages are up for grabs. Even if you do not come close to the top prizes, over 500 seats to these Big Game freerolls are on offer, so every reason to keep on playing.
The race starts on March 21 to April 3.
New and Improved Loyalty System
The already impressive Palladium Rewards system has received a much welcomed boost this week. More great items have been added up to the VIP store and more tiers have been added to the VIP system, which awards up to 50% rakeback now.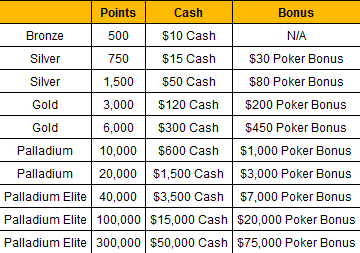 The Best Bonus in Online Poker
PokerNews has the best PartyPoker bonus in the world, and you can benefit if you have money to deposit or are starting from scratch.
Just to remind you, you can get $50 for free when you sign up to PartyPoker via PokerNews, follow our walkthough guide and use bonus code PN50Free. You don't need to deposit a single cent or give any of your bank details. This bonus is exclusive to PokerNews, you cannot find it anywhere else. But if you want to get an even bigger bonus, you can use our Party Free $50 bonus alongside our exclusive reload bonus, to get $100 for just a deposit of $50. Not only this, but the redemption requirements are much easier via PokerNews than anywhere else.
If you signed up to PartyPoker anywhere else, you would have to deposit $100 to get a $100 bonus. Then to release that bonus you would need to earn 600 PartyPoints.
However, with PokerNews, you can get the same bonus for half the deposit and nearly half of the point's target. Just follow our step by step guide.
Wait to receive your first free $25 before doing anything else.
Earn 200 Points To Redeem The Extra $25
Earn 150 Points To Redeem the $50 Bonus

Free Month with PokerNews Strategy
But it doesn't stop there, because all new Party Free $50 customers also get an exclusive free first Month with PokerNews Strategy worth $30. Once your PartyPoker account has been credited with the first $25 of your free $50, you will receive an email to confirm your free month at PokerNews Strategy. This will direct you to a special sign-up page for this promotion and you must use the same email address you registered with PartyPoker for us to recognize you as having a free PokerNews Strategy subscription.