Final $400 Mansion Poker Freeroll Tonight - No Deposit Needed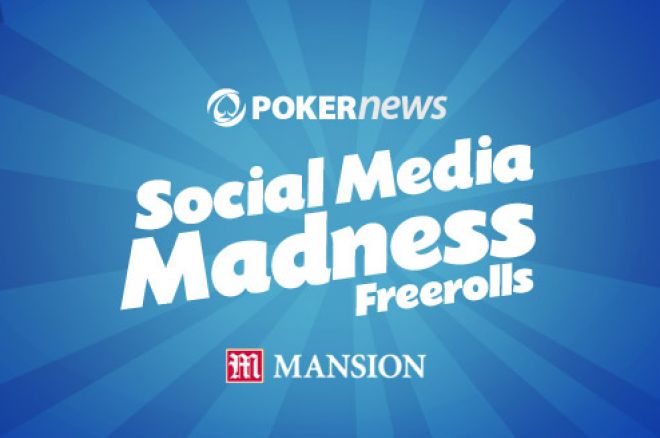 Don't forget the final PokerNews Social Media Madness $400 freeroll Friday, May 14, on Mansion Poker at 1900 GMT. All you need to play is a PokerNews-referred Mansion Poker account – no deposit needed.
You will earn points toward an exclusive $2,000 leaderboard. Check out the PokerNews Social Media Madness League page for details.
Last Chance Madness Face
Friday is your last chance to earn extra league points without playing. Post a picture of your best poker face on our Facebook Wall or to Twitter using the hashtag #madnessface, and we will award you 40 league points.
Make sure you include your Mansion Poker screen name when you post, and please note you must have played at least one league event to earn the additional points.
So download Mansion Poker to play in the final event tonight at 1900 GMT. You don't need to make a deposit, but if you do make sure you use bonus code "PN500" to get a 200% up to $1000 first deposit bonus.
If you experience any problems with this or any of our promotions, please contact our Ticketed Promo Support System.