To Patch or Not to Patch: Player Reactions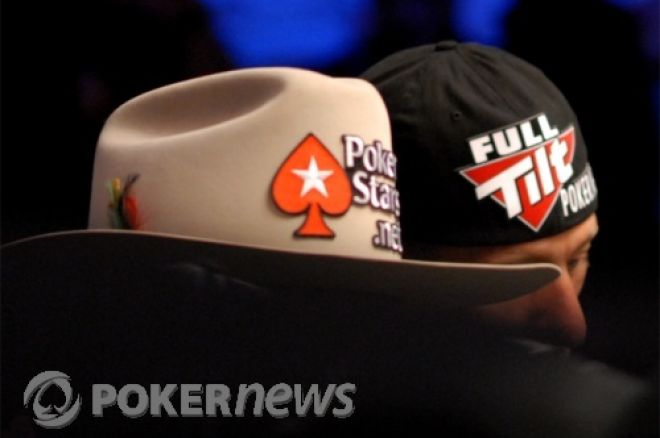 Patched-up players and the World Series of Poker have gone hand in hand for a number of years now. Sites like Full Tilt Poker and PokerStars patch-up sponsored players, and qualifiers in hopes that they make deep runs and get plenty of TV camera time, and media exposure.
This year however, because of a certain, shall we say "legal situation," the question of whether or not to patch up has jumped into the spotlight. As PokerStars Team Pros have remained the same – wearing their PokerStars spade along with the Team Pro country-associated patches, it's the Full Tilt Poker pros who have been keeping everyone on their heels. While some pros like John Juanda and Erick Lindgren have been seen decked out in their FTP gear, others like Tom Dwan have not.
One player who was very up front about why he still patches himself in Full Tilt gear is Brandon Adams, who discussed it in his blog last week. Adams feels that Full Tilt's motives have always been pure, so the company deserves a fair shot at redeeming itself before abandoning his sponsorship. "I'll wear a patch more out of loyalty, because I know and like the Full Tilt guys, and I trust them to do the right thing. Along with everyone else in poker, I'm devastated by the fact that the poker world is being ripped apart, and I'm horrified by the fact that Full Tilt hasn't been able to meet its obligations in the short term."
We caught up with some of the players around the Rio to see what they thought about the patching of Full Tilt Pros. Many Full Tilt pros declined to discuss the situation as openly as the Harvard-educated Adams has, but we were able to catch up with some non-Full Tilt Players to see what they thought.
Eric Baldwin, Bracelet Winner – "I really don't have much of an opinion at all. I have tried my best to stay out of all the speculating that is going on because in actuality very few facts are actually known. People are, you know, spending hours and hours and filling up forum pages and it is all speculation so I'm trying to just stay out of that, keep my head clear, and stay focused at the table. I guess I really don't have much of a strong opinion."
Greg Raymer, 2004 World Series of Poker Main Event Champion – "To me I am indifferent on whether they wear a patch or not. You know, I don't think it has any bearing on anything. They are wearing it because they are getting paid for it. It is not like, you know, some of the other sites that may have been guilty of things that we know are bad. I don't know if Full Tilt is guilty of anything yet, so as far as I am concerned they are innocent until proven guilty."
Joe Cada, PokerStars Pro, 2009 World Series of Poker Main Event Champion – "I guess some of them are not wearing the patches because the players have not been refunded, which is kind of skeptical in my mind. I can see it either way. Full Tilt pays them and they are working for Full Tilt so I can see the people wearing patches and promoting the site, and I can see them not wearing the patches because of everything that has happened and they maybe don't want to get in trouble either."
Humberto Brenes, PokerStars Pro, Bracelet Winner - "I don't know what happened. Some people told me that they aren't going to be wearing their Full Tilt patches, and PokerStars they have had no problems. I feel good with PokerStars. I feel bad for Full Tilt. I think it is better when there are more companies for competition and it is good for the players and it is good for the tournament. When one big company is down I think it's not good. I feel bad for my friends at Full Tilt, it is a competition we are here to compete but we are friends. At the table we compete but off the table we are friends and I feel bad for the players. I don't know what happened but it is not good."
Be sure to follow us on Twitter for up-to-the-minute news.