The Nightly Turbo: Patrik Antonius Talks About Macau, Raymer Wears Full Tilt Poker at NBC Heads-Up, and More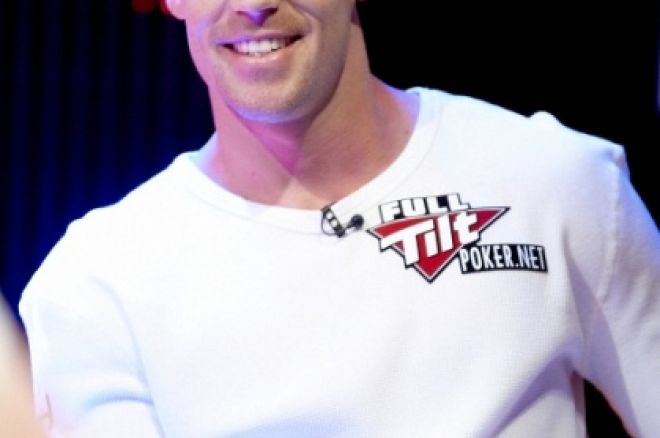 While Charlie Sheen may think he has Adonis DNA, we're sure no one would disagree with us that he has nothing on Patrik Antonius. Need proof? You can watch Patrik Antonius discuss the cash games in Macau in a recent video that was posted. On top of that, Greg Raymer was spotted all patched up on Thursday night at the NBC National Heads-Up Draw Party. Find out who's site he's repping and more in tonight's Nightly Turbo.
In Case You Missed It
The Wynn Poker Classic gets under way soon and Kristy Arnett went over to the Wynn Casino to find out more about it. Check out the latest Sin City Series for more.
The World Poker Tour L.A. Poker Classic crowned a winner Thursday night. With a win, Carlos Mortensen would have notched his fourth WPT title. Did he do it? You can find out in our WPT recap.
Thursday night the NBC National Heads-Up Poker Championship Draw Party was held at PURE nightclub inside Caesars Palace. Wondering what the match-ups look like? Have a look at the NBC Heads-Up bracket.
There was plenty of high-stakes action online this week at both Full Tilt Poker and PokerStars. Want to find out who racked up the biggest pots? The Online Railbird Report has the story.
With the NBC National Heads-Up Poker Championship under way, we couldn't help but release our predictions for the event. And while we all did these in the comfort of our own offices, you'll be surprised to see that we were all on the same page - well, most of us.Find out more in NBC National Heads-Up Poker Championship: PokerNews Staff Predictions.
It's Just Vegas But Smaller
Patrik Antonius recently arrived back in Las Vegas from Macau took some time to discuss the cash games in Macau in a video interview posted by Chris Porter. Antonius went to Macau for two weeks after the Aussie Millions. He said they played HKD5,000/HKD10,000, which translates to about $600/$1,200. He went on to describe the prop bets that went on between himself, Tom "durrrr" Dwan, and John Juanda, saying, "The props were maybe twice as big as the game." You definitely want to catch this video for the inside scoop on the Macau cash games we've all been hearing about.
Raymer in Red
About a month ago, it was announced that Greg Raymer and his sponsor PokerStars had parted ways. Since then, there has been plenty of buzz on which site will snatch up the 2004 World Series of Poker winner.
It seems that Full Tilt Poker has done just that - at least for the NBC Heads-Up National Championship that is. Raymer was spotted on the red carpet of the Draw Party Thursday night donning the Full Tilt Poker patch on his chest. The deal is said to be a one-off and just for the event, but who knows where it will lead.
Check out the photos of Raymer on the red carpet on TwoPlusTwo.
Show Up, Get Paid
UB.com wants to pay you just for showing up at the World Series of Poker this summer. The Show Up, Get Paid promotion launched by UB begins March 6. Players have the opportunity to win their seats to the 2011 WSOP through satellites starting as low as ten cents.
"With Show Up, Get Paid we are making it even easier for our players to make their way to Vegas for the WSOP in 2011, plus there's so many different ways for players to qualify," Team UB's Joe Sebok said. "The Team UB crew will be out in full force this Summer so you never know, you may wind up chatting poker with Prahlad Friedman or sharing strategy in the UB suite with Maria Ho or Eric Baldwin. Be sure to win your seat on UB and get there!"
Players who win a 2011 WSOP $12,000 Main Event package on UB will automatically bank $1,000 just for showing up at the WSOP and sporting the UB brand - yes, even if you go busto on the first hand. The longer a player lasts, the more money they get, with UB awarding up to $20,000 for a qualifier who makes it to Day 8 and if you make it to the Final Table, you could potentially pocket $1 million.
What are you waiting for? Sign up for a UB account today.
PokerStars Belgium
This week, PokerStars launched its Belgian client on a trial basis. Last year, the online poker site partnered with Circus Groupe, owners of the Casino de Spa and other venues in Belgium. Cash-game players in Belgium will only be able to play against other Belgian residents, but the tournaments will be international.
Find out more at EGRMagazine.com.
On the Red Carpet
The NBC National Heads-Up Poker Championship Draw Party was held Thursday night at PURE inside Caesars Palace. Sarah Grant was there to catch up with some of the players to find out who they would be playing. While Kara Scott's date, Maria Mayrinck, called her a cheapskate, Scott insists she's a good date. Also, Sarah caught up with Gus Hansen, who has a bold prediction about who will win.
Like us on Facebook, and follow us on Twitter for up-to-the-minute news.