The Nightly Turbo: NBC National Heads-Up Qualifier, Isildur1 Winning For Now, and More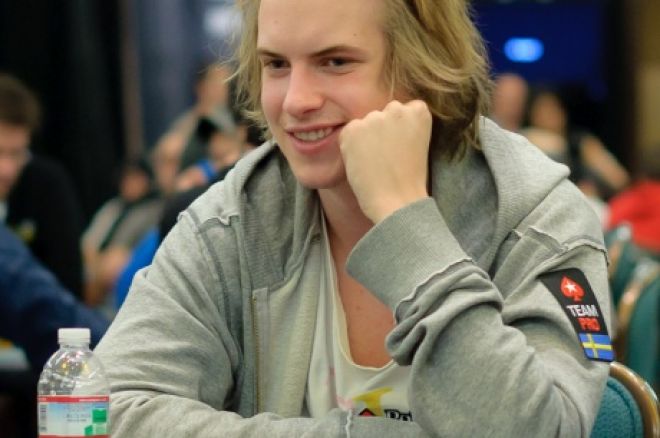 Some well-known pros are taking their own routes to grabbing a seat at the NBC National Heads-Up Championship this year. We'll tell you who made it to Day 2 of the NBC Heads-Up qualifier that's being held at Caesars Palace, how much Isildur1 has added to his PokerStars account in the last few days, and more in this edition of the Nightly Turbo.
In Case You Missed It
If you were looking for an update on the Borgata Winter Poker Open, look no further. Check out the BWPO recap for more.
UBOC 6 is officially in the books. Thiago "THEDECANO" Nishijima walked away with $231,338 in his pocket for winning the Main Event. We've got all the results from the second half of the UBOC 6 schedule for you, as well.
Even though efforts to attach online poker to legislation last year didn't work out as planned, many groups are still pushing for legalization. Recently the Safe and Secure Internet Gambling Initiative submitted a letter to Congressman Issa regarding online poker legislation.
We like working on our game just as much as you guys do, that's why we talk to the pros to get some tips. In our latest strategy article, we talked to Adam Geyer about a hand he played in the Full Tilt Poker $150,000 Guarantee.
Not Invited - No Problem
We're just about a month away from the 2011 NBC National Heads-Up Poker Championship, and while we don't have an official list yet, we'll soon find out who will fill the "live qualifier" spot. The $230 buy-in event held at Caesars Palace drew 217 players. A multitable tournament format was used to begin play but turned into a heads-up bracket format when the final 16 were reached. Those 16 began play at 3:00 p.m. in Las Vegas on Wednesday.
Among the final 16, there are some well-known faces. Justin Young, Kathy Liebert, Eric Baldwin, Jonathan Friedberg and Sam Grizzle, who Phil Hellmuth is surely rooting for, are all still in the running to win their spot to the event that takes place in March.
All remaining 16 players have made the money, with first place obviously taking home the $25,000 seat. Second place will get $3,760, third and fourth receive $1,881, fifth through eighth will get $1,026, and ninth through 16th will walk away with $684.
The bracket will be up on NBC.com as soon as its released.
Up, Down, Back Up Again
In the last week of January, Viktor "Isildur1" Blom lost about $110,000, or a small house in the suburbs - yea, no big deal. Well, in true Isildur1 fashion, he won that house back and what would amount to a much, much bigger house, $640,000 to be exact. This was all after he beat Daniel Cates in the third installment of the PokerStars SuperStar Showdown, putting him back in the black since becoming a Team Pro.
And if you're wondering when you can expect the next SuperStar Showdown, the PokerStars Blog says that the rumor is that it will go down on February 13, but no word on who Blom will take on.
To see which players' bankrolls are now lighter from Blom's winning sessions, check out the PokerStars Blog.
Such a Tease
Season seven of High Stakes Poker on GSN is just around the corner on February 26. And just to get you amped up about it, we've got a little teaser commercial for you.
Creating Jobs
Pocket Kings Ltd., the service provider for Full Tilt Poker, is expanding its Dublin-based office — by 100 — which will bring the number of people employed by the company to 800.
"From our last accounts filing [for the period up to April 2009], we have sustained our accelerated growth and almost doubled our headcount," the Pocket Kings spokeswoman said.
The company will continue to recruit event after the spots are filled, as well. "This growth trend is estimated to continue at this strong rate for all of 2011 and beyond. All of our positions are for highly skilled technical and marketing positions with a significant number requiring a second European language."
The Irish Times has more.
Oops, Let's Try That Again
On top of a recap of the European Poker Tour Deauville, the video below brings you plenty of bloopers, because, come on, who doesn't love a good laugh.
Like us on Facebook, and follow us on Twitter for up-to-the-minute news.
We are tired of tiny freerolls. No doubt you are, too. If so, then check out our $34,000 Monster Pot Freeroll series with Poker770 – only a $20 deposit and 20 poker770 points to qualify.