The Nightly Turbo: Running it Twice, Charity Poker Tournament, and the Unabomber Wins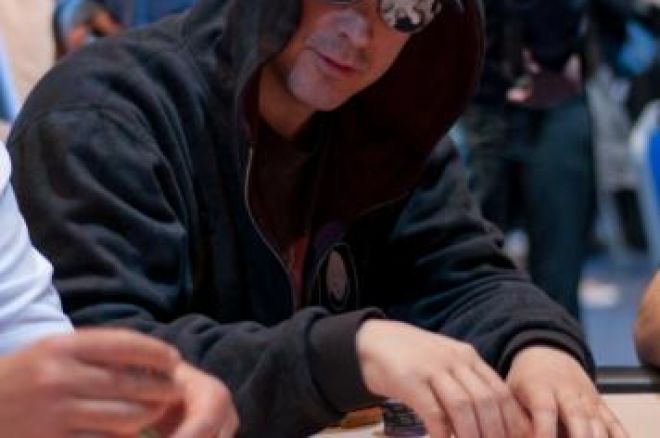 It sure has been a busy week. Thankfully, it's Friday and since you're reading this, you'll at least have something to talk about at the poker table. Have a good weekend and we'll see you again on Monday.
In Case You Missed It
The PokerStars Asia Pacific Poker Tour Auckland is moving along quite nicely and all the remaining players are in the money. We know Day 3 is underway, but that's because they're basically a day ahead of us. Find out how they got in the money in our Day 2 recap.You can also follow the action as it happens at the Live Reporting Page.
We've been talking about Gus Hansen all week. One day he's going up and one day he's going down. He's not the only one down though. The Online Railbird Report has the scoop on the 7-Game action the high stakes regulars were playing on Full Tilt.
The rail. The line that separates the players from the onlookers. Did you ever glance at who you're standing next to when you're sweating the poker pros in the Amazon Room at the World Series of Poker? Dr. Pauly breaks down the Anatomy of the Rail in his Op-Ed.
You've Got Mail
Have you all been sending in your questions for our "mailbag" column? Do you have suggestions for us or maybe a juicy piece of gossip? Let us know by emailing editor@pokernews.com.
Want to Run it Twice?
You hear it all the time on High Stakes Poker, one player asking another to run it twice when they're all in. Well now you can do the same. Full Tilt Poker is offering players the option of seeing the turn and river twice.
Players must be seated at a Run it Twice table and if you're interested, you must check the box at the bottom of your screen, which can be done preflop, postflop, or after the turn has been dealt. The winner of each outcome will collect half the pot.
You can find Run it Twice tables in certain no-limit hold'em, Omaha Hi and HA ring-game tables. Currently, Ivey's Room is the only ring-game offering Run it Twice.
Want to Run it Twice? Sign up for a Full Tilt account today.
Helping Out
It's always nice to be able to give back. We know there are plenty of charity poker tournaments around, but it's a fun way to help those that are less fortunate. On October 27, Jamie Gold will emcee the first annual Camryn Manheim Celebrity Poker Tournament.
The tournament is to benefit the Children's Institute. It's a $250 buy-in with $100 rebuys and a $100 add-on. A 2010 World Poker Tour Celebrity Invitational seat is on the line as well as some cash and other prizes.
Celebrities confirmed for the event include Dean Cain, Joely Fisher, Jennie Garth, Jennifer Love Hewitt, Mekhi Phifer, and more.
Find out more at ChildrensInstitute.org.
Phil Laak Wins!
The PartyPoker World Open V has a winner. Phil "The Unabomber" Laak was victorious yesterday but it wasn't easy. He had to battle Mike Sexton, Andy Black, Luke "FullFlush" Schwartz, Jennifer Tilly, Bodo Sbrzesny, and Jan Veit for the $250,000 first-place prize.
"I'm so happy for Phil. People underestimate him because he is so entertaining. He really deserves this. I really enjoyed this tournament, it had a fantastic structure. You can see that by the amount of top players who made the final table," Jennifer Tilly said.
Results
1st: Phil Laak - $250,000
2nd: Jan Veit - $100,000
3rd: Luke Schwartz - $40,000
4th: Bodo Sbrzesny - $30,000
5th: Jennifer Tilly - $25,000
6th: Mike Sexton - $20,000
7th: Andy Black - $15,000
Remember, if you're on the British side of the pond, Five will premiere the coverage of the PartyPoker World Open V on October 28. Don't forget to get a PartyPoker account through PokerNews and get $50 just for signing up.
The Haka
We debated googling the definition of The Haka for you and trying to explain it, but really, it's one of those things you just have to see and we're ready for the weekend. Enjoy.
Follow us on Twitter for up-to-the-minute news and be sure to add us on Facebook. The easiest way to get The Nightly Turbo is in your inbox. Sign up for the newsletter below.