The Nightly Turbo: Hansen's Fall, The Hills, and Who's Going to be on High Stakes Poker?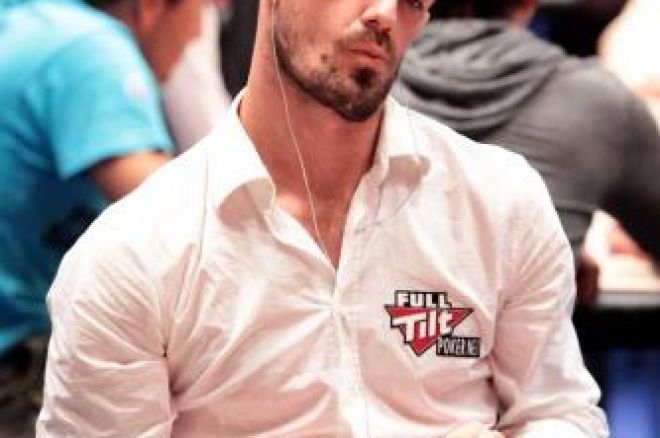 If you want to save time by reading the day's top poker news all in one place, you've come to the right place. The Nightly Turbo is all about saving you time, and time saved means more time at the tables, which means more time to exploit the fish.
In Case You Missed It
Ever wonder how poker and the movie "Wall Street" are related? Well, we've answered the question for you. This edition of From the Big Screen to the Poker Table: Wall Street breaks it down for you.
The Asian Pacific Poker Tour Auckland is well underway in the Southern Hemisphere and the PokerNews Live Reporting Team is bringing us the action as it happens. Which Day 1a players will see Day 2? You'll have to read the recap to find that out.
Even though we reminded you yesterday that the World Series of Poker was on ESPN last night, we know everyone is forgetful from time to time. So, we watched it for you. Find out what you missed in The WSOP Main Event on ESPN: A November Nine Reunion.
We don't know how many of you were aware of the charity poker tournament for Road 2 Recovery, but a couple of us got the opportunity to take part in this event. Several professional poker players were there as well as plenty of athletes. Maybe after reading this, you'll clear your schedule for the next one and help out this great cause.
Baggin' It Up
Have a question you just must have answered? We're starting a new weekly column where we take your questions and answer them. So, if you're wondering about strategy, have a suggestion for us, or even want to clue us in on some gossip — because who doesn't love a good piece of dirt on someone — email editor@pokernews.com.
Like, OMG Really?
Leave it to the guys on TwoPlusTwo to find this little gem. Now, we don't know why Jamie Gold was hanging out with a bunch of twenty-somethings, much less what he was doing on last night's episode of "The Hills," but it gave us a good laugh this morning and we decided to share it with you.
In addition to giving kudos to Steve0 for the catch, we're giving him "post of the thread" bragging rights when ItsRainingMen asked him, "so...why were u watching The Hills?" and Steve0 fired back with "I'm getting asked this by a guy named ItsRainingMen."
Check out the screenshot of Mr. Gold's cameo in this thread.
More High Stakes Poker News
It was revealed Tuesday on the Dennis Phillips radio show that PokerStars will be sponsoring season six of "High Stakes Poker." It was also revealed that Phillips has been asked to play on the show. Yes, we mean he has been asked to sit down to play next to Brunson, Dwan, Antonius, Negreanu, etc., in a poker game that is invitation-only. We're just as shocked as you are.
When asked how much he would be playing with, Phillips said, "Well, I haven't decided. The stakes this year are going to be between $100,000 and $400,000." According to the email he got, players will only be allowed to buy in for $400,000 at a time.
Check out Pokerati.com for the audio clip of the interview.
Calling the Clock
Lynn Gilmartin is down under in Auckland, New Zealand, for the PokerStars Asian Pacific Poker Tour and she caught up with Stewart Scott. Find out who taught him to play poker, the best thing about being Australian, and which poker player he'd most like to punch.
Check him out in this edition of Calling the Clock.
As always, if you're not following us on Twitter, we're really not sure how you're getting up-to-the-minute news, and if you're not our friend on Facebook, you're missing out. The Nightly Turbo is also being delivered to inboxes around the world now, so sign up below for your prompt delivery.
A Melting Pot
There aren't many online poker sites out there that accept U.S. players. Even harder to come by is an online poker site that only accepts U.S. and Canadian players but doesn't accept players from anywhere else. PlayersOnly was one such site, until now.
Part of the Cake Poker Network, PlayersOnly is opening its virtual doors to players from around the world. What better way to celebrate than to open your very own PlayersOnly account.
There's up to a $650 bonus in it for you if you sign up through PokerNews.
There's Always Next Year
Maybe we spoke too soon yesterday. Instead of continuing to work his way out of the red, Gus Hansen just couldn't get things going. According to HighStakesNews.com, Hansen dropped $500,000 yesterday.
April showers don't always bring May flowers, and rain has continued to fall for Hansen in October. He's dropped $6.6 million on Full Tilt since April 1. The first three months of 2009 were profitable for Hansen, who amassed $3.2 million, but as all good things must, his winning ways came to an end, probably much sooner than he wanted or expected.
If he can't turn it around in the last few months of the year, maybe he will have a better 2010.
Read more at PokerKing.com.