The Online Railbird Report: Hansen and Sahamies Weather Huge Losses
Nicole Gordon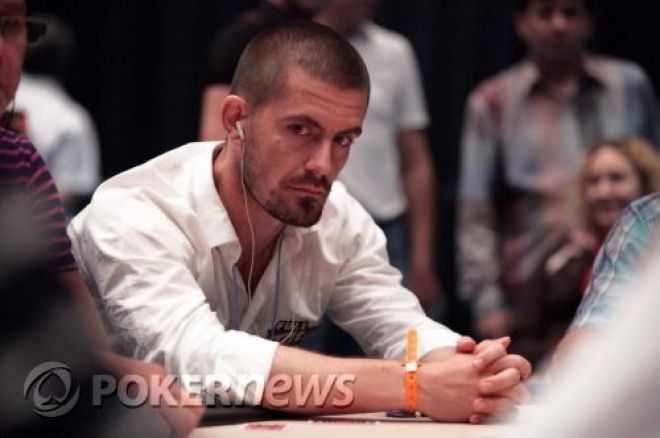 The high-stakes online cash games were all but deserted this week as tournaments dominated everyone's time. Online players included guys like Phil Ivey, Tom "durrrr" Dwan, and Patrik Antonius, who were in London for the World Series of Poker-Europe, as well as online pros like Isaac Haxton and Alec Torelli who both enjoyed deep runs in WCOOP events on PokerStars. In the few games that did come together, the pots were still huge and the action dramatic, with Ivey and Phil "OMGClayAiken" Galfond booking solid wins while Gus Hansen and Ilari "Ziigmund" Sahamies endured some soul-crushing losses.
Ivey and Galfond snap up $800k apiece, Sahamies drops seven figures in a hurry
Although Galfond played only about 2,300 hands this week, he certainly made the most of his time on the virtual felt, booking close to $1 million in earnings. Much of that money came from an evening spent at the $200/$400 pot-limit Omaha tables where Galfond, along with Ivey, picked up nearly $800,000 each courtesy of a tilting, losing Sahamies, who dropped more than $1.3 million over the course of only 317 hands. Also stopping in for some action were Di "Urindanger" Dang, Dwan, Hansen, and Cole South, who also booked a nice win, adding $311,000 to the till.
So how exactly does one lose enough money to purchase a four-bedroom house in the Hollywood Hills over the course of only a few hours of poker? By dropping $361,000 pots like this one. Playing heads-up $500/$1,000 pot-limit Omaha, Sahamies opened from the button for $3,000 and Dwan three-bet to $9,000. Sahamies called and they saw a
flop. Dwan checked to Sahamies, who bet $17,000, then came in with a pot-sized raise to $54,600. Sahamies repotted to $181,800 and Dwan called all-in, turning over
for the nut straight and a flush redraw. Sahamies was looking to pair the board with
, but couldn't get there, Dwan making his flush on the turn with the
and the river blanking out with the
.
Hansen's run-bad reaches new heights
On Monday night, a few $200/$400 pot-limit Omaha games came together on Full Tilt Poker, with Hansen taking center stage as he lost over $725,000 in less than a thousand hands. Almost all big-game regulars stopped by at some point to grab their share of Hansen's losses, including both Hac "trex313" and Di "Urindander" Dang, South, Ivey, and "durrrr Challenge" rivals Dwan and Antonius, who both decided to play Hansen at $200/$400 instead of each other. Dwan ended up the session's biggest winner, collecting over $221,000 while South and Antonius banked about $150,000 each.
When it came to the six-figure hands, South ruled the day, taking in three pots worth over $160,000. In the largest of the three, Antonius opened from the button for $1,160, Hansen called from the small blind and South reraised to $6,650 from the big blind. Both Antonius and Hansen called, all three players seeing a
flop. Hansen led out for $20,160, South repotted to $80,640, Antonius called all-in, and Hansen called all-in.
South:
(nut flush draw)
Hansen:
(second-nut flush draw)
Antonius:
(two pair and a wrap draw)
It really wasn't Hansen's day, getting his money in with very little equity, his flush outs dead to South's superior draw. The turn was the
, South hitting the flush and the river was the
, South taking down the $197,000 pot.
Although Hansen got his money in as a favorite in this $165,000 pot, South hit another monster draw to wrestle it away from the Great Dane. Playing four-handed, South opened for $1,200 from under-the-gun, Dwan folded the button, and Antonius called from the small blind before Hansen three-bet to $5,080 from the big blind. Both South and Antonius called, and the flop came down
. Antonius checked, Hansen bet $15,520, South raised to $62,080, Antonius gave up his hand and Hansen moved all-in for $134,750. South made the call, but quickly realized he was behind with
for an ace-high flush draw against Hansen's top pair with
. South, however, hit his flush on the turn when the
fell, the
hitting the river to seal the hand for him.
Figuring in his losses from this week, Hansen is now down nearly $3 million for 2009 on Full Tilt Poker.
Who's Up? Who's Down?
This week's biggest winners (9/17-9/23): Phil "OMGClayAiken" Galfond (+$970,000), Phil Ivey (+$924,000), Cole South (+$458,000)
In the red: Ilari "Ziigmund" Sahamies (-$1.29 million), Gus Hansen (-$733,734), David Benyamine (-$279,000)
The biggest online action happens on Full Tilt Poker every night. Open an account and see for yourself.