The Weekly Turbo: Bellagio Thief Caught, Duhamel's Win, and More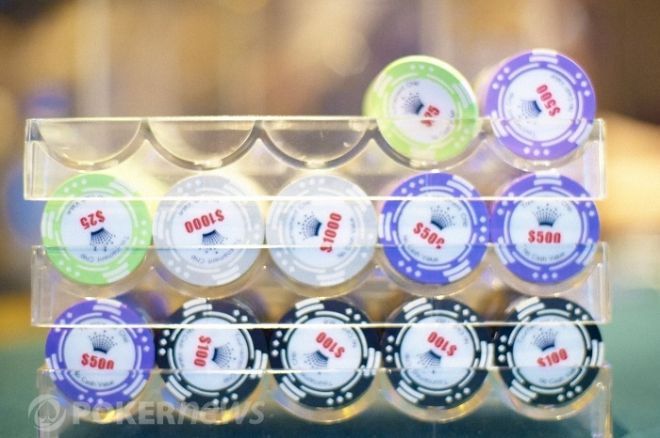 If you're looking for the week's top poker news stories, then you've come to the right place. The Bellagio thief was caught this week, so we're going to tell you about that, Duhamel's latest win, and more.
Bellagio Chip Thief Caught
Late last night, Las Vegas police arrested Anthony Michael Carleo after the 29-year-old attempted to sell high-value chips, stolen from the Bellagio Resort and Casino last December, to undercover officers The Las Vegas Review-Journal reports that Carleo is the son of Las Vegas Municipal Court Judge George Assad.
The robbery — the audacity of which inspired some to compare it to Oceans 11 and its sequels — took place just before 4 a.m. on December 14. The suspect parked his still-running motorcycle by the casino's north entrance, went inside to a craps table where he drew a pistol, and soon left the premises with $1.5 million worth of chips in denominations ranging from $100 to $25,000.
In early January, the Bellagio discontinued the $25,000 chips, giving patrons until April 22 to redeem them. At the time, MGM Resorts spokesman Alan Feldman noted that the $25,000 chips had already been switched out at the tables within an hour of the robbery. The LVRJ does not specify which denomination chips Carleo was trying to sell to the undercover officers.
A similar robbery had taken place the previous week at the Suncoast Casino, a heist thought to be perpetrated by the same individual.
The Las Vegas Review-Journal has more about last night's arrest.
Another Win for Duhamel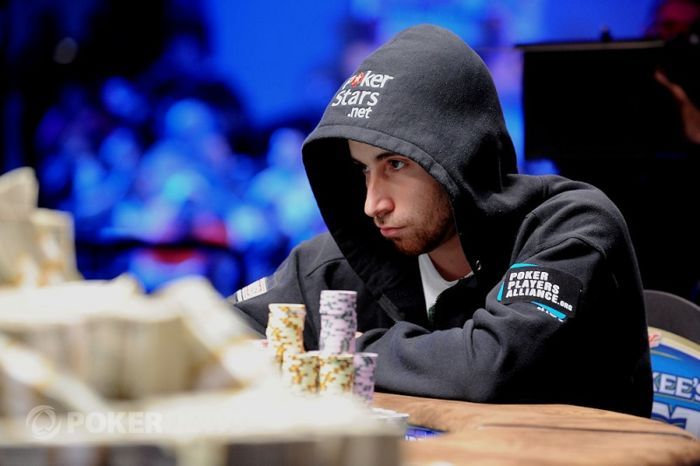 Jonathan Duhamel has done it again - well kind of. No, he's not at the World Series of Poker Final Table, but he did final-table the European Poker Tour Deauville $10,000 High Roller event and go on to win it. He pocketed €203,232 for the win when he beat Alain Confino heads up.
After the win, Duhamel was overheard saying, "I'm so happy right now. I love poker," to Swedish pro Martin Jacobson who was railing the action. We'd love poker, too, if we were in your shoes, Jonathan.
Check out the PokerStars Blog for more.
Intrastate Online Poker... Is Florida Next?
In December, Florida state Rep. Joseph Abruzzo refiled a bill that would establish a system for intrastate online poker in Florida, but the legislative session ended before his bill could be advanced.
Now, though, the idea has been revived once more as state Senator Miguel Diaz has drafted a Senate companion bill putting the idea of intrastate online poker back on the legislative table.
Rep. Abruzzo's bill had outlined a plan to allow Florida's brick-and-mortar rooms to become affiliates of newly-created online sites. As has been the case with similar discussions in other states, play would be limited to Florida residents only.
Scott Long offers more on the current status of online poker in Florida at Ante Up! Magazine.
Greg Raymer No Longer a Team Pro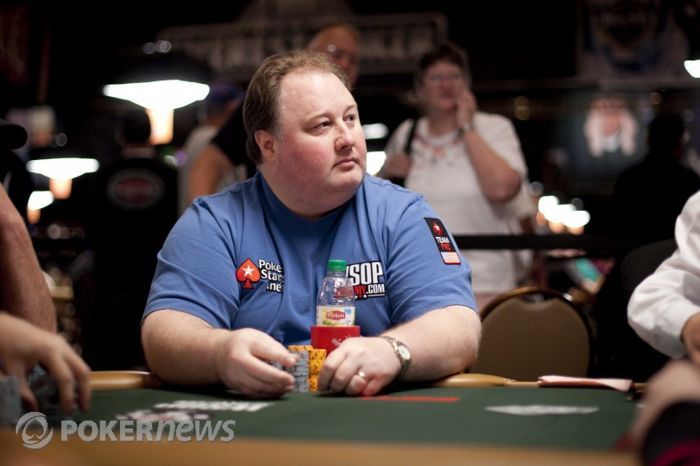 If you go to the PokerStars home page, you won't find 2004 World Series of Poker Main Event winner Greg "Fossilman" Raymer under the Team Pro lineup anymore.
According to a thread started Monday on TwoPlusTwo, Pat Pezzin questioned Raymer about not being a Team Pro anymore while they were playing at the same table.
Pat Pezzin: yo greg
FossilMan: hi pat
Pat Pezzin: why don't you have red star by your name?
Fossilman: long story, call me if you'd like
Also on Monday, Kathy Leibert tweeted, "I heard that Pokerstars was cutting many of their team pros compensation. Take it or leave it. Raymer left it."
And while there was no official confirmation from Raymer or PokerStars, not being in the Team Pro lineup is about as official as it can get — unless there was some unfortunate Internet glitch.
There was no glitch, it's true, as Raymer has confirmed the suspicions in the same TwoPlusTwo thread.
"There has been a lot of discussion about my representation of PokerStars, and it is true that right now I am not representing them. In the near future, I will have a more detailed statement discussing this situation, but I have no further comment at this time. For those of you who have been reading about and discussing this situation, I appreciate all of the positive comments I have received. It is very gratifying to hear so many nice things from so many good people, and I am touched by your support. Sincerely, Greg Raymer (FossilMan)"
Structures for 2011 WSOP Events Made Available
In late December, dates for the 2011 World Series of Poker were announced. Then, a little over a week ago, the full schedule came out providing details of the record 58 bracelet events that will comprise this year's series.
On Friday, structure sheets were made available for all those events, giving players plenty of time to study how each event will be managed before deciding to play.
As previously announced, for events with one-hour levels, players will never be forced to play more than 10 levels in a single day. Also, for events with late afternoon (5 p.m.) Day 1 start times, dinner breaks will last only 30 minutes rather than a full hour.
All the structure sheets can be viewed on the WSOP site.
Oldest WSOP Player Jack Ury Dies at 97
The poker world said goodbye to a dear friend this week after hearing the news that Jack Ury had passed away Tuesday evening in Terre Haute, Indiana, just a few weeks shy of his 98th birthday. The nonagenarian participated in the World Series of Poker Main Event each of the last four years, setting a new record with every appearance as the oldest-ever WSOP participant.
Ury will be remembered fondly, with most of those who played with him or who reported on WSOP Main Events over the past four years having stories to tell of Ury's humor and heart.
Last summer the former postal worker and U.S. Navy veteran made it through Day 2 of the Main Event, though his short stack was blinded off at the start of the third day of play. Here's one hand from Day 2 which epitomized Ury's inspiring spirit, a hand in which the father, grandfather, great-grandfather, and great-great-grandfather was all in with pocket kings and survived.
"I never give up," said Ury after the hand.
Read more about Ury's life and offer condolences over at the Callahan-DeBaun Funeral Home website.
Such a Tease
Season seven of High Stakes Poker on GSN is just around the corner on February 26. And just to get you amped up about it, we've got a little teaser commercial for you.
Like us on Facebook, and follow us on Twitter for up-to-the-minute news.