Black Friday Effect: An Interview with a Supernova Elite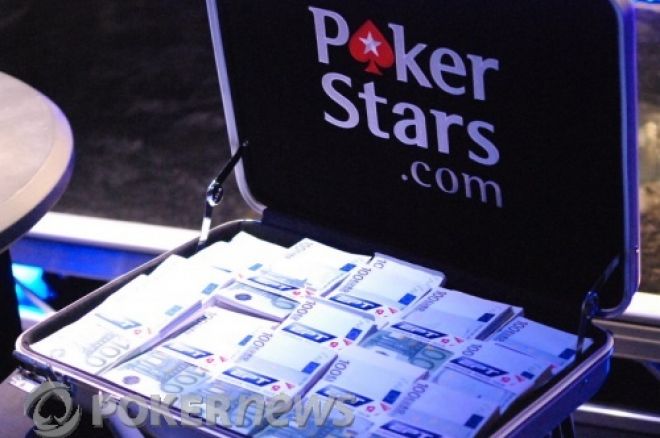 It's no secret that the events of Black Friday impacted thousands of players throughout the United States, with effects that will be felt for years to come. While the majority of those affected were casual players who simply lost the opportunity to engage in their favorite pastime, a select group of players were impacted so profoundly that they've felt compelled to leave the country so they could continue to earn a living in their online poker pursuits.
By now, you've no doubt learned that a number of high-profile pros have relocated to Canada to play online, including Phil Galfond, Daniel Cates, Vanessa Selbst, and Brian Hastings; however, there is a less publicized group of players who have repositioned themselves to play online poker — the Supernova Elites of PokerStars.
For those who don't know, some players put in a full-time schedule grinding online to amass 1,000,000 VPPs, thus earning SNE status. The benefits to doing so are great, including rake-back, travel, and other lucrative opportunities. Unfortunately for SNEs living in the U.S., their livelihood was jeopardized on April 15, 2011, when their jobs disappeared without warning. PokerNews recently had the opportunity to sit down with one such SNE to investigate the effect Black Friday had on him and his family.
Mike "MeleaB" Brooks moved to the U.S. in 2000 on a teaching program, with nary a thought about online poker; however, like many Brits, he did know a bit about online sports betting. While playing on Betfair, he discovered poker in 2003, and by March of 2006, Brooks had taken up the game full time. While he played primarily on Full Tilt Poker, he made the switch to PokerStars in 2008 and reached SNE status shortly thereafter. When the events of Black Friday happened, Brooks was living in North Carolina, and within a week, he had uprooted his family and headed back to England, quite possibly making him the first online pro to do so.
Did the events of Black Friday come as a shock to you, or did you always know it was a possibility in the back of your mind?
Yeah, it was. Inasmuch as I was aware if this ever happened, that I obviously had the option of moving back to England. So I was certainly aware it could happen, but I didn't realize it'd literally be an overnight thing as it was. I thought there might be some gradual process where I'd be aware about it, and then I could plan ahead and make the switch. Basically, I wake up on Friday, spend the whole afternoon, evening, and night just refreshing everything and tracking everything, and sort of made the decision then that I would go back to England.
Did PokerStars help with your move? If so, in what ways.
I think I actually got a call from PokerStars Steve, spoke to him, and he confirmed to me that if I was to go back to England, maybe I could get my accounts switched over and be able to play straightaway. So I fly back the next Wednesday, which was, I guess, the 20th. I was up playing again on the Sunday, so nine days after Black Friday.
They helped with the expedition side of things, getting my paperwork looked at by their security team and OK'd pretty much immediately. For me, I'm moving back to England, and even though I haven't lived here for 11 years, it's still where I'm from, so it's not really that hard of a move. I mean, I know where I'm going to go to live, I've already got a bank account here, I've already got an address here. It was probably easier for me than a lot of people. If someone's moving to a different country, like Canada, they may have more questions that PokerStars may or may not be able to help them with. So as far as that, my move was probably easier than most.
Have you always felt that your money was safe online?
Yeah, I mean I really didn't worry about that. My concern would be rather than the actual bankroll that I had online, which I also didn't want to lose, but rather than that, my concern was more about my ongoing source of income. If I was to lose money on PokerStars I wouldn't be very happy, but if I lost the account on PokerStars, the traffic that they have, that would be a real pain in the ass. But PokerStars, they look after their customers very, very well. They're so black and white, PokerStars and Full Tilt couldn't be more different.
How much money do you still have trapped online at Full Tilt Poker?
Not very much. I basically had it all emptied out and then someone owed me some money, so they transferred me $500 on Full Tilt. So that's all I had on there.
What inspired you to switch from Full Tilt to Stars?
It was the absolute atrocious service that I was getting from Full Tilt. You know, I was putting in immense volume on their site as well. I was putting in SNE equivalent volume on their site. With that type of volume, 27 percent rake-back they gave, I was getting about $4,000 back a month, a little bit more than that, so if you think about it, that site was probably making about in excess of $10,000 a month, so you're looking at about $120,000 odd a year, and given the amount of profit they make from one individual for not doing very much at all, their service was absolutely dire.
The fact that it'd take them an age to respond to an email, it wasn't a very personal email, it was basically just a template response they'd often given completely ignoring [the issue]. I just lost it, and I basically sent them an email explaining how that with someone with that amount of volume, you could afford to pay someone a basic year's salary to do nothing else but sit of their ass and pick their nose and just wait to respond to emails. So that was it. It was out of frustration really, just the terrible service that I got from Full Tilt that prompted the switch.
Have any other players sought your advice on making a big move like relocating out of the country?
In the TwoPlusTwo forums there were several people asking questions initially about this and that. There were a couple of threads about moving overseas with several questions and answers in there, a massive thread that's been going on for several pages now. So there were some questions asked of me in there.
How have the games been post-Black Friday?
Initially, I would say they may have been slightly softer because the U.S. players were generally a bit stronger than the rest of the world, mainly because within the U.S. it's a lot harder for the recreational just to get up and deposit money. In England, give them your bank details, and you're up and running. Obviously in the States, you have to be a little more determined to get money on the site. Because of that, I'd say the U.S. crowd was a little bit on the tougher side.
So once you remove that specific player pool out, probably about a third of the traffic in general, it obviously follows that the field that is left is going to be slightly softer. So I believe, at first, that may have been the case, but right now all the recreational players from America are no longer playing; whereas, all of the pros and semi-pros are obviously finding a way to get online and relocating. Now that all the fish have left and some of the pros have come back in, the games are a little bit tougher. I mean they're still beatable, but I would say they're tougher than they were.
Is Black Friday directly responsible for why you moved to England?
Yes.
Do you think if poker ever became legalized and regulated in the U.S. that you'd move back?
Possibly, but the trouble is, it's such a big thing, actually moving. If I was a 21-year-old, single guy, then it'd be easy to do, but I have wife, I've got two girls, I had to uproot them. I've got four houses in the States I'm still trying to get rented out, I've sold a couple of cars, getting them visas, getting moved over here, it's been a massive expense. I've gone through tens of thousands dollars, literally, to uproot them, move over here, purchase stuff over here, get my girls sorted out in the school over here, so if in a year's time I had the option to come back, I would say that we are probably settled here for quite awhile, if not indefinitely now. That may change sometime in the future, but it's just quite stressful, and it wouldn't be fair to my girls to uproot them again.
Do you think online poker will become legalized in the U.S.?
Yeah. It has to be inevitable, there's just so much money involved. It's such a gold mine, it doesn't make any logical sense why it wouldn't be regulated within the next year or two. I think there's very little doubt about that.
Before moving to England, did you ever consider making the transition to live play?
No, not really. I know a lot of people have tried it, and I don't know anybody that enjoys it. It's not the best type of person you have to associate with day in and day out, it's not a great lifestyle being stuck inside a casino, and the travel. My game is based around high volume, playing 24 tables at a time, so you have to completely change your game to play one table. You wouldn't see anywhere near the profit, you'd have to play so far higher stakes at a single table live, and have so much more of a bankroll and have to endure more variance, so no, it's not something that was ever considered for me.
To keep on top of all the latest in the poker world, be sure to follow us on Twitter and like us on Facebook.
Executive Editor US, PokerNews Podcast co-host & 2013 WSOP Bracelet Winner.