Time is Running Out For VIP Mega Month at PokerStars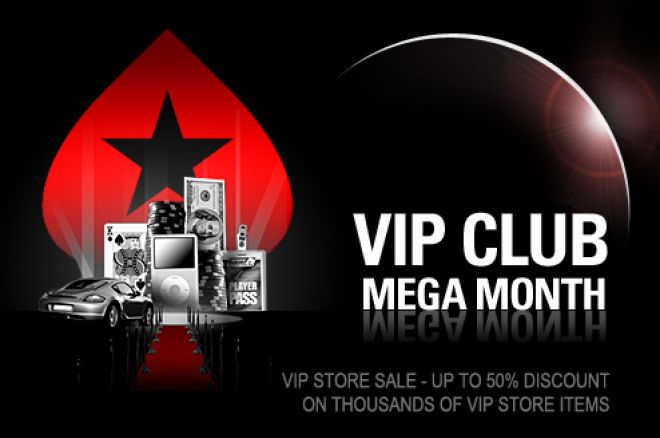 Time is running out to reap the rewards of the PokerStars VIP Club Mega Month. All of August, players have been able to leapfrog the VIP rankings as PokerStars has reduced the qualification requirements by 90 percent.
You can fast track your way to Platinum Star VIP for just 750 VPPs in August, rather than the usual 7,500 required. You can also get to Gold Star for 300 instead of 3,000, and Silver Star for 75 points instead of 750.
To give you an idea of just how generous this promotion is, a 6-max $1/$2 limit player can get to SilverStar in just two hours of play, and if the same player can get 20 hours in before the end of August, they will reach Platinum Star (And you can reduce those hours significantly if you play more than one table at a time).
Likewise, if you play in the Sunday Million, Sunday Warm-Up, or any other $215 Sunday Major today, you will automatically hit SilverStar. The same can be said if you play in a $215 WCOOP STEP 4 tournament, and even better, if you qualify for a STEP 5 and play it in August, you will automatically make Gold Star.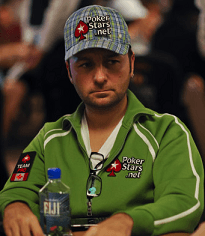 Here's what Daniel Negreanu has to say about the PokerStars VIP Club Mega Month:
"It's taken me over ten years to become a VIP in the poker world, but this month at PokerStars, you can build BronzeStar, SilverStar and GoldStar VIP Status ten times faster than normal - which is huge and has never been done before! Obviously this also means 50 percent more FPPs - save to get a treat from the VIP Store offering anything from a PokerStars T-shirt to a Porsche Cayman S. If you are going to be playing WCOOP this September - don't forget, the satellites are happening now so this is the perfect time to qualify!"
If you sign up to PokerStars through PokerNews, not only can you participate in this promotion, you can also qualify for any future exclusive promotions we have with PokerStars (The value of which has been in the hundreds of thousands over the last few years), and a 100% up to $600 first deposit bonus. Don't forget to use marketing code "POKERNEWS.COM."