Discover The Weird Secret Poker Pros Don't Want You to Know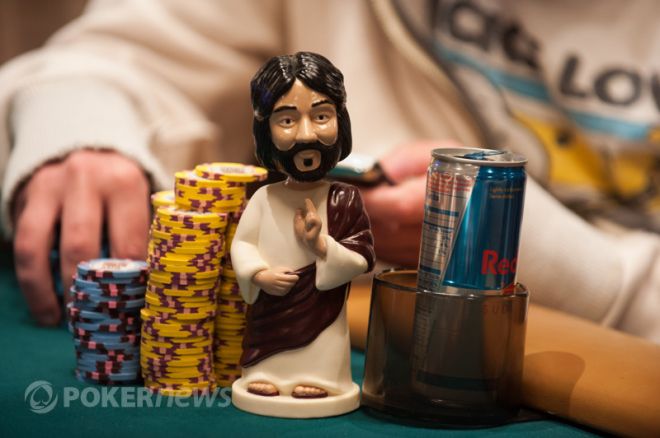 Trying to get better at poker is no easy feat, and we know, because most of us here at PokerNews HQ have tried time and time again, only to have our money taken at the tables by folks like you who spend more time learning, and less time writing. Sheesh! We need to get our priorities straight, don't we? Well, lucky for us (and you), we've just stumbled across a video that may even turn the worst of the worst players (us!) into winners.
This video, which is quite different than anything we've seen in poker comes from our good friend Nick Wealthall, who writes for BLUFF Europe, and hosts the U.K. poker tour on Channel 4 in the U.K. Wealthall nails it on the head, and explains exactly why poker is so tough to play, and why we all struggle with it. The video also has some great poker tips you can use to improve your poker game tonight!
Lucky for you, even though we're not great at poker, we've gotten pretty good at negotiating awesome deals for our readers, and have gotten Wealthall to allow you to watch this first video for free. To get it, just click the link below, watch a short video from Wealthall then enter your email. You'll be able to watch the training video instantly.
Click To Get The Free Training Video Now
According to Wealthall, our brains are trying to stop us winning at poker. To be honest our brains often tell us to knock off work early, go down to the WSOP — scrounge up a stake for the $50k Players championship and destroy Ivey and friends; so maybe our brains don't know what's good for us at all!
But if you want to get better at poker you need to watch this right now. Click the link and sign up now! Trust us on this one.
**This is an advertisement