Scrabble Meets Poker with Aspyr Media's Poker Pals App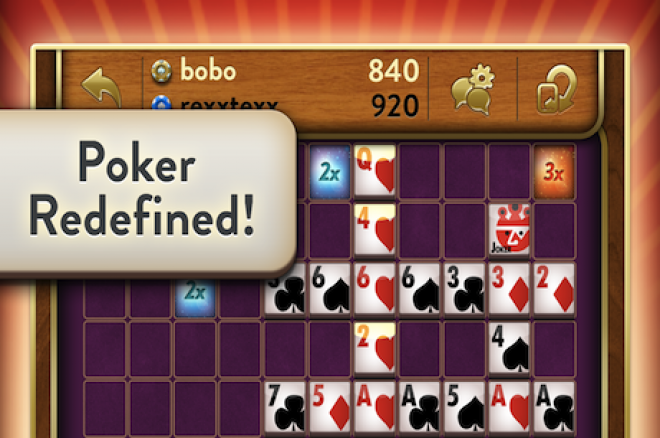 *This is an advertisement
Before Poker Pals became a full-fledged iOS app, the Aspyr Media team took beta testing this Scrabble-meets-poker game to a new level. The developers tested the game by challenging each other to rounds of Poker Pals not on the computer, but rather the old-fashioned way: on a large, handmade game board and playing cards.
"We actually spent quite a bit of time playing Poker Pals with real cards on a giant paper play board before we began programming," Aspyr Media's CEO Michael Rogers said. "From the first time we played the game in real life, an iOS version was natural: playing becomes much easier because the 'computer' can tell you legal moves, score keeping is much easier, finding opponents is easier and you can play when you have the time."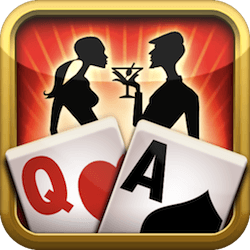 Now, featured twice as an editor's pick in Apple's App Store's "Best Turn-Based Games" section, the free iOS Poker Pals app is quickly becoming a favorite social, mobile poker game worldwide.
Developed by Aspyr Media and published by Chillingo, Poker Pals is gaining momentum in the world of poker as a quick and fun, free app that's easily played with friends. Players take turns building five-card poker hands on a Scrabble-like game board. Players can play off of each others' hands to create high-scoring hand combinations. Every hand a player places on the board awards the player points; the more hand combos a player play, the more points he/she receives.
While other mobile poker games are synchronous and require a player to be alert and present for entire poker rounds, Poker Pals players can play in their own time frame. Instead of taking 30 minutes of a player's time waiting on opponents to place bets like other virtual poker table apps, Poker Pals allows players to start the app, play a turn and then move on to something else in under a minute. Like other social, turn-based games, like Draw Something or Words With Friends, players can play their turn at their own pace.
"What sets Poker Pals apart from other mobile poker games is that the player plays the game. The game does not play the player," Aspyr Media's Studio and Creative Director Scott White said. "At any time players can start the app, play a turn, and then move on to something else. Their commitment to the game is decided by the player, not by the game or other players."
Players worldwide have been downloading the Poker Pals app and playing against each other. With players in the U.S., China, the U.K., Canada, Australia and several other countries, Poker Pals is truly a multicultural app that can be played by any anyone who knows basic poker hands, no matter the language or cultural border.
"What we've seen with our users today is that Poker Pals doesn't take away from the other poker games they were playing on iOS, but is a great break from the ordinary," Rogers said. "It's a fun connection with friends and a cool experience they don't get with other turn-based multiplayer games."
Download the Poker Pals app today.