Online Poker Lobbyists Will Shift Focus from Federal to State-by-State Platform in 2013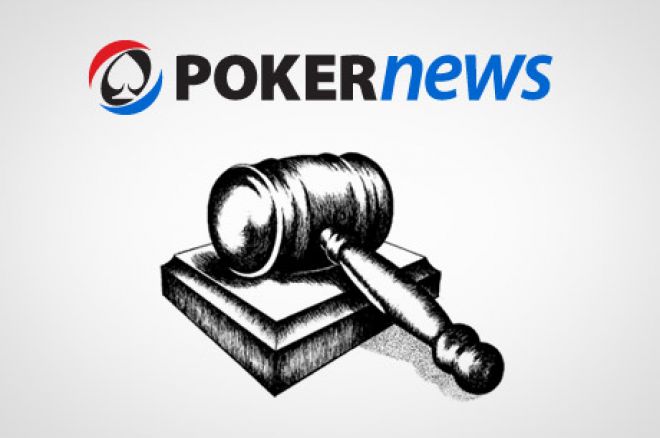 Ever since the movement for legalized online poker grew out of the threat from the Unlawful Internet Gambling Enforcement Act six years ago, the poker lobby's focus has been to obtain regulation at the federal level. This focus will change in 2013 as the future of online poker in the U.S. moves to a state-by-state basis.
The state race is already underway, with Nevada, Delaware and possibly New Jersey expected to have intrastate Internet poker operating sometime this year. Other states have been waiting to see what happens at the federal level.
The proposal last year from Senate Majority Leader Harry Reid (D-Nev.) and now former Senator Jon Kyl (R-Ariz.) would have regulated Internet poker while prohibiting other forms of online gambling to get support from liberals and conservatives. This proposal was the best chance for legislation at the federal level. Reid's office claims there might still be an opportunity to pass the bill this year, but passage will be difficult without Kyl in office to deliver Republican support. Poker lobbyists aren't going to completely abandon Capitol Hill, but it's become clear that their focus is better placed elsewhere.
"I think the tables have flipped, where it used to be a 70-30 focus on federal, and I think now it will be more like 30-70," said John Pappas, executive director of the Poker Players Alliance. "The PPA is really looking at the state opportunities for 2013 and making sure we are in a position to impact any bills moving at the state level."
States that Pappas considers most likely to pursue online poker legislation this year are California, Illinois, Massachusetts and Iowa. Others, like Pennsylvania and Maryland, may emerge.
If anything does happen on the federal level, it will probably be in January and February as Congress addresses remaining issues from the fiscal cliff deal reached at the end of the lame-duck session. But Reid ran into an unwillingness to attach online poker to such legislation at the end of last year. With Kyl gone, the Republican side of the bill falls to Sen. Dean Heller (R-Nev.), who doesn't enjoy the seniority Kyl had in the party.
Kyl was against a revenue component to a federal bill, so his absence could put a revenue component that may make the idea more appealing back on the table.
"It's going to be really tough sledding to get a bill done in 2013 at the federal level," Pappas said. "I think it's a combination of things, one being that there is no clear Republican ring leader aside from Heller, who's been great but having two people from gaming states leading this issue is probably not the combination that's going to equal success."
As I wrote last year, going state-by-state rather than federal could be the best path. The Reid-Kyl bill was a prohibition with a poker carve-out, something longtime Internet gambling opponent Kyl saw as a way to stop states from moving on what he considered the greater evil of full gambling after being given the green light to do so by the Justice Department's decision that The Wire Act applied only to sports betting.
Even if someone doesn't have any interest in participating in other forms of online gambling, it feels hypocritical to ask for the freedom to play poker while accepting that other forms of gambling will be prohibited. But state-by-state has its drawbacks in that it will be slower to spread across the country and the rules and regulations won't necessarily align between states. Players in some states likely will see open competition from appealing sites and large player pools, while other states might offer more limited options.
The first big event of the year will be waiting to see whether New Jersey Gov. Chris Christie signs — or at least allows to move into law — a bill that establish online gambling hosted by Atlantic City casinos in the Garden State. The bill passed through the New Jersey legislature in December, but that has happened before with Christie vetoing a similar bill in 2011.
With some changes made to address his concerns and Atlantic City more in need of help than ever after the hit in tourism caused by hurricane Sandy, there is reason to be optimistic this time around. Christie is expected to have until Feb. 7 to make his decision, though he did find a way to extend his deadline last time.
"The most important thing right now is New Jersey and getting that bill signed by the governor," Pappas said. "It's somewhat frustrating that we don't have a clear signal on which way it's going to go. From the grassroots side, we've been pounding his office on a daily basis the last few weeks urging him to sign the bill."
If Christie allows the bill, the first online poker sites are expected to go up within six months. That would place it in the middle of the year, about the time Nevada and Delaware are expected to have their sites operational.
This year could also mark the return of PokerStars to the U.S. market. The world's most popular poker site is rumored to be interested in purchasing an Atlantic City casino.
The PPA's main focus will move from Capitol Hill to Sacramento, where California is the most populous state with the most potential online poker players. California clearly has enough liquidity on its own for a thriving market, something Nevada and Delaware lack.
"The big crown jewel of all of this is California, so I think a lot of emphasis will be made on doing serious grassroots in California to demonstrate to lawmakers there that there is a voter appeal to these types of proposals."
California State Sen. Roderick Wright once again is trying to push an online poker bill. Strife among the state's Indian tribes on the issue has derailed his attempts in recent years.
"One thing that has always hurt the chances in California is infighting between the tribes," Pappas said. "Unfortunately, we don't have much control over how that plays out, but I've heard from a number of sources that a lot of the tribal dysfunction has been resolved and that many of those once opposed should now be on board. That should clear a path I think for California to be a real leader of this in 2013."
Pappas also said the PPA wants to start identifying potential states where legislation hasn't been pursued in the past but could be in the future.
With the PPA's focus moving to the states, expect to see more grassroots campaigns at the state level in 2013.
"We certainly could mimic some of the things we've done at the federal level in terms of fly-ins, paid advertisements, letters to the editor, op-eds and media placements in a variety of papers throughout the states from a poker players perspective," Pappas said. "There are a number of ways to ramp up the grassroots and activity, and we're considering all of those."
Get all the latest PokerNews updates on your social media outlets. Follow us on Twitter and find us both Facebook and Google+!