New Trailer Released for "Bet Raise Fold: The Story of Online Poker"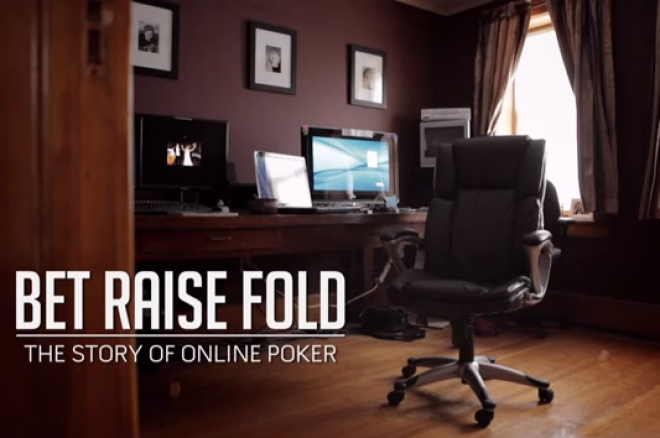 On Wednesday, Executive Producer Taylor Caby, Producer Jay Rosenkrantz, Director and Editor Ryan Firpo and Director of Photography Michael Epple launched a new website and trailer for their upcoming documentary Bet Raise Fold: The Story of Online Poker.
Initially titled BOOM!, the documentary will be released in June, and will tell the story of online poker through the eyes of three main players; Danielle Moon, Tony Dunst and Martin Bradstreet. Joining the cast of main characters are a long list of notable interviewees, including Daniel Negreanu, Mike Sexton, Greg Raymer, Nolan Dalla, Dani Stern, Tom Dwan, Phil Galfond, and more.
"We are extremely excited," Rosenkrantz told PokerNews. "We feel like we've been operating in secrecy for a long time, and we know that people have been waiting for the movie since we put up the old trailer. We're especially excited because we can release a lot of information about the movie."
According to Rosenkrantz, the site will be releasing deleted scenes, starting on Thursday.
"Tomorrow we'll be putting up a deleted scene title 'Phil Ivey is God,' so fans can check back tomorrow for that. We'll be releasing deleted scenes — about one per week — from now until the movie is released. The best way to support the movie and receive information is to go to the site and subscribe to our email list."
The team is very excited to represent the poker community as a whole.
"We're all from the online poker community, and we want to communicate the story of what happened from 2003 to 2013, and it's a very personal story to all of us. We want anyone we meet to understand that. We want people who are apart of our world to feel like this is their story, and we want everyone to share this with as many people as possible."
Here is the new trailer:
Photo courtesy of BetRaiseFoldMovie.com.
Get all the latest PokerNews updates on your social media outlets. Follow us on Twitter and like us on Facebook now!