Rep. Joe Barton: U.S. Federal Online Poker Legislation Not Far Away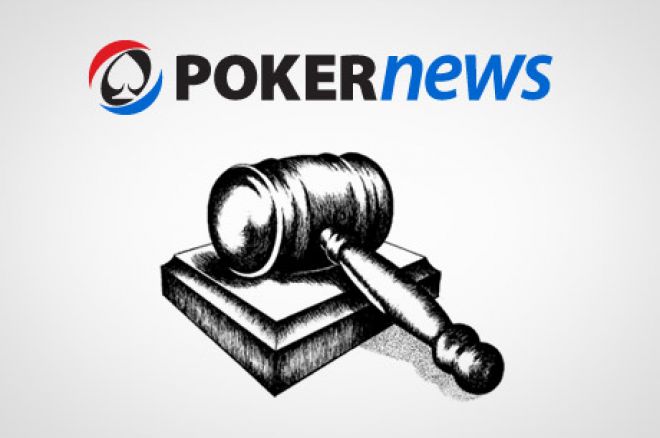 Congressman Joe Barton (R-Tex.) said Tuesday that he believes once more populous states get involved in Internet poker, it will lead to legislation at the federal level within the next few years.
Participating in a conference call hosted by the Poker Players Alliance, Barton, who introduced the Internet Poker Freedom Act of 2013 last week, indicated that he didn't believe there will ever be a point where enough states pursue regulation to make a federal bill unnecessary.
Instead, he sees the spreading of online poker on a state-by-state basis igniting more and more people to join the fight for their right to play and to have a federal standard that establishes a central set of rules and regulations.
"As people see how well and fair it is in states that allow it, they are going to demand through their congressmen and senators to have it in their states," Barton said. "I can't say when that general mass will occur, but I can say it will occur and that it won't be 20 years from now. It will be, if not next year, the year after or soon after that."
Barton reiterated that he will release a group of bipartisan co-sponsors for his legislation in the next couple of weeks. Barton introduced similar legislation in 2011, which led to a hearing in the House Energy and Commerce Committee of which Barton is a member. Barton said he will be working committee chairman Fred Upton (R-Mich.) to get another hearing on the new legislation but does not have any promises.
"I don't think this policy of 'Just Say No' is going to last much longer," Barton said. "Once neutral congressmen or senators who may not have interest one way or another see what's happening intrastate, I think it has a good chance to pass and become law."
Barton told a story about how his father once wanted to be a professional poker player. When he met Barton's mother soon after World War II, he was involved in heavy cash games in Dallas – possibly with the likes of Amarillo Slim. He was making more in these games than he was in the Army Air Corps. But when he asked for the hand of Barton's mother in marriage, Barton's grandfather shot down his plans to support his daughter through poker.
Barton explained that, while his legislation does not include other forms of Internet gambling, neither he nor the bill are against these games. The bill purposefully remains silent on them to maintain neutrality.
"A lot of congressmen are opposed to pure games of chance," Barton said. "In terms of defending the bill, it's much easier to defend poker because it's a game of skill and you don't come across many people who challenge that."
On the bill's exclusion of deposit by credit card, Barton explained that this is the same way it is done at most card rooms, where you can only play with the money on the table, and that debit cards would be allowed. He also doesn't want to see people going on tilt and running up large credit card debts.
As for the five-year bad actor's clause, he said that this is five years after federal conviction. That means they wouldn't apply to PokerStars. However, a state or tribal license is a prerequisite to a federal license, and Barton said that he could foresee PokerStars and Full Tilt Poker having difficulty obtaining this license at a state level. Pappas noted that there is nothing in the bill preventing these sites from partnering with U.S.-based companies that can get a license.
Pappas earlier told PokerNews that, despite Internet poker being a huge underdog at the federal level this year or even in this congress, it's essential to the cause to have bills like Barton's.
"I think it's important that we stay on the offensive," Pappas said. "By staying on the offensive, we play a good defense against any potentially negative bills that would impact people's freedom to play."
Get all the latest PokerNews updates on your social media outlets. Follow us on Twitter and find us on both Facebook and Google+!