Merit Casino President Michael Peltekci Talks WPT Main Event, Island Fun, and More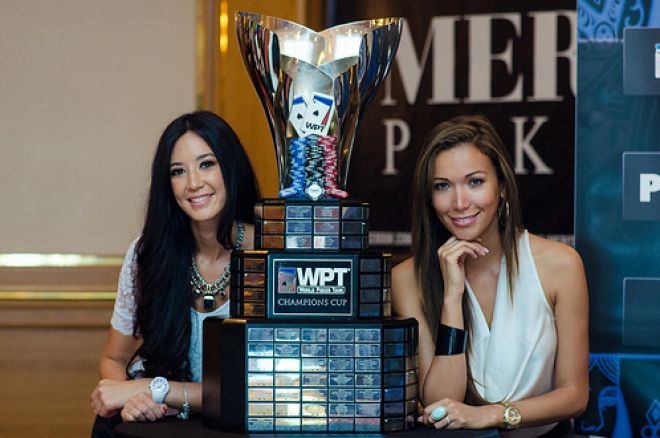 Season XII of the World Poker Tour began on Friday with the bwin WPT Merit Cyprus Classic. PokerNews is on hand for the coverage, and while the cards were in the air, Merit Casino President Michael Peltekci was kind enough to talk with us about the Main Event, extracurricular activities in Cyprus, and more.
PokerNews: Prior to the Main Event, the festival started this past weekend with a $250,000 guarantee event, how did that go?
Michael Peltekci: The 250K Guarantee went very well with a total of 294 runners. So we exceeded all expectations for a warm-up event which started on a Monday.
In 2009, when the WPT first came to Cyprus, you said that the extra activities played a big role. How important is it to have extracurricular activities at a poker tournament?
I believe activities are very important. They help break the monotony of poker and help build other lasting memories. Parties, sports activities and beach games are great attractions.
Personally, what's your favorite non-poker activity on the resort?
I really enjoy Wednesday nights out. Island employees are out this night, so the players get a chance to meet the staff of the surrounding casinos.
What else separates Cyprus from other stops?
The weather, beach, hospitality, food, and service. I need a day or so to get all the wonderful attributes.
This is the fifth year for the Merit Cyprus Classic, and in four of the three years the prize pool was more than $1 million. This year that's the guarantee, what are you expecting numbers wise?
I expect about 300 runners, simply because we had a huge World Cup Poker event just 10 days prior to the WPT. In any case, we would be very happy with that number.
This tournament is the perfect time length after the WSOP. Who picked the spot on the schedule?
I always build the schedule and timing myself, but this time Lee Johnston also helped me. Go, Lee!
You said that last year's party was "the finest in poker history." Why is that?
Girls! We have beautiful girls here, a great venue, and the best DJ's. You need to see it to believe it.
Will this year's be as epic?
Yes! For sure!
Is there anything you would like to add?
I hope that we have provided our players with the best experience they will have in any poker event. We are out to change peoples' lives, and give them a break outside the routine. This is just fun for us.
Be sure to follow along with the PokerNews live coverage from Cyprus. It's an event you won't want to miss!
Get all the latest PokerNews updates on your social media outlets. Follow us on Twitter and find us on both Facebook and Google+!