Two Men Plead Guilty for Running Illegal High-Stakes Poker Games in New York City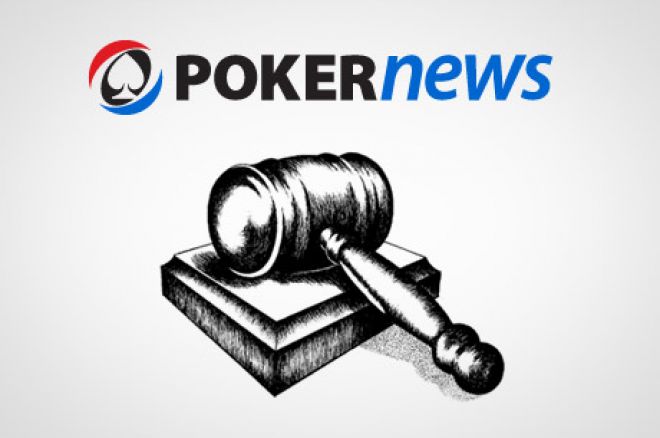 Two defendants pled guilty this week for their involvement in a high-stakes gambling ring in New York City. Preet Bharara, the United States Attorney for the Southern District of New York, announced on Friday that William Barbalat and Kirill Rapoport entered guilty pleas for aiding in unlawful activity and conducting an illegal gambling business — more specifically, illegal poker games.
Barbalat and Rapoport were among the 34 men indicted on illegal gambling charges in April, when the FBI's Eurasian Organized Crime Squad executed federal search warrants in several major U.S. cities in connection with an illegal gambling ring tied to Russian organized crime. Several well-known poker players were charged, including Abe Mosseri, Bill Edler, Vadim Trincher, Peter Feldman, and John Hanson.
According to the indictment, Barbalat and Rapoport each ran illegal high-stakes poker games in New York City from 2010 through 2012, and 2012 through 2013, respectively. The pots in these cash games frequently reached tens of thousands of dollars or more. The operators of the games, including Barbalat and Rapoport, collected rake in each pot, which is illegal in New York State.
The games allegedly attracted many pro athletes, Hollywood stars and Wall Street millionaires, according to reports.
"For three years, William Barbalat and Kirill Rapoport oversaw illegal gambling enterprises in the Southern District of New York," Bharara said in a press release. "With their pleas, we move closer to holding to account all those who participated in this wide-ranging network of criminal conduct linked to organized crime."
Barbalat and Rapoport are the second and third defendants to plead guilty in the case. Bryan Zuriff, the executive producer of Showtime's drama, Ray Donovan, pled guilty to running an illegal sports book in Los Angeles last month. Zuriff is scheduled to be sentenced by Judge Jesse M. Furman on Nov. 25, 2013.
Barbalat and Rapoport each face a maximum sentence of five years in prison and three years of supervised release. Under the terms of his plea agreement, Barbalat agreed to forfeit $150,000 to the United States and is scheduled to be sentenced by Judge Furman on Dec. 16, 2013. Rapaport agreed to forfeit $250,000 and is set to be sentenced on Dec. 18, 2013.
PokerNews will have more on this story as details become available.
Get all the latest PokerNews updates on your social media outlets. Follow us on Twitter and find us both Facebook and Google+!