Money and Muscle: The Legal Theories Behind the Tokhtakhounov Indictment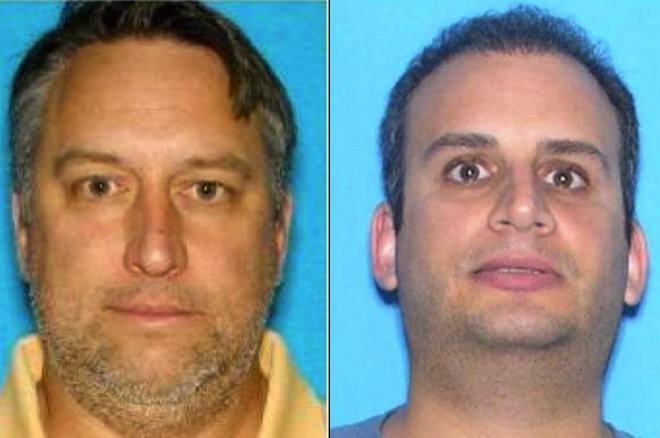 An expert on the American gaming scene, Maurice "Mac" VerStandig is well-versed in casino management from common issues of fraud and theft prevention to the Unlawful Internet Gambling Enforcement Act and Indian Gaming Regulatory Act. With a strong background in bankruptcy work, VerStandig is also skilled in the strategic valuation and monetizing of complex assets, and applies that knowledge to all areas of his practice, from fraud recoveries to traditional insolvency proceedings. Here, Verstandig offers his expert opinion on the recent indictments issued against thirty-four individuals by Preet Bharara of the United States District Court of the Southern District of New York. Among those indicted were well-known poker pros Bill Edler, Peter Feldman, Abe Mosseri, Joe Mancuso, Vadim Trincher, John Hanson and Eddie Ting.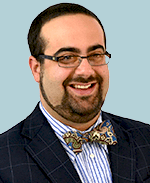 Long before Teddy KGB lit up the silver screen with a loosely fictitious underworld wit, George Devol penned his 1887 memoire Forty Years a Gambler on the Mississippi, recounting "I played a square game for once in my life" of the evening he dealt cards to a local judge. Indeed, the Chesterfield Club of Rounders fame appeared but a slight variant of New York's genuine Mayfair Club, and the tales of poker and three-card monte winnings shared by Devol appeared but a typical gambler's brag.
Yet for all the focus placed on these devilishly intense games themselves, the hard muscle of a pajama-clad Grama in the background, and the head-butting intensity of a slippery Devol in the foreground, seemed to always suggest a seamless interchange of two criminal elements. While the splashed pots were themselves technically illegal, authorities often seemed discretionarily indifferent so long as the cards were clean and the rake was even. But when stacks of high society would flow from a player's rack to an underworld icon's associates, the justice system always seemed somehow more interested.
And so goes the indictment of Alimzhan Tokhtakhounov and 33 of his alleged associates. The recently unsealed charges of a federal grand jury paint a vivid picture of lavish card games patronized by oligarchs and millionaires alike. But while the indictment does take care to detail these games and the statutes of which they stand in alleged contravention, the grand jury's seemingly painstaking work also reveals a far greater emphasis on the brazen illegalities that supposedly touched everything but the actual deal of cards.
The indictment sets forth, in oft-colorful detail, the goings on of two interrelated criminal ventures that find their revenue in games of poker and the financing of credit for those sitting at the table. With operations touching Kiev, Moscow, New York, Los Angeles and, by inference, any number of outposts between, the cast of characters seems perfectly blended with the diverse likes of Joey Knish and Teddy KGB. Even the aliases claimed in the Southern District of New York charges seem to neatly encompass the international core of the case, with the likes of "The Oracle," "Blondie," "Helly" and "Taiwanchik" all being amongst those summoned to answer to claims of mob-like behavior.
Substantively, these people now face charges ranging from racketeering to extortion. And of the twenty seven counts handed down by the grand jury, only four go directly to actual gaming operations – three being for maintaining an illegal sports gambling business, and one being for maintaining an illegal poker business. The remaining counts all concern how debts were collected and how monies moved out of underground gaming parlors and into commerce at large.
The first four counts of the indictment each sound in racketeering, a high-voltage portion of American jurisprudence that originally came in to being for purposes of aiding in mafia prosecutions. Much like the civil racketeering claim recently leveled by Chad Elie against Jeff Ifrah and his law firm, these criminal claims of racketeering center on allegations that certain rather precise confederations of individuals methodically took about violating certain rather precise laws. In a sense, these charges are really consortiums of other charges, as the subject confederations are alleged to have engaged in money laundering, to have used threats and/or violence to interfere with the ordinary flow of commerce, and to have otherwise violated myriad of stand-alone criminal laws. But in lieu of merely claiming each of these offenses individually, prosecutors will often – as here – add the cumulative claim of racketeering because of the hefty weight and punitive allowances it carries.
Aside from those racketeering claims, which certainly qualify as the top-billing on the indictment's proverbial marquee, the grand jury has brought seven counts for violation of the Travel Act, three counts for money laundering, three counts for extortion (or extortion-related offenses), three counts related to the use of financial instruments in connection with online gaming, and one count for "structuring." Each of these claims carries its own idiosyncratic allegations, but the laws underlying them share plenty in common.
The Travel Act is analogous to racketeering in the sense that it is a crime predicated upon the commission of one or more other crimes. Specifically, the Travel Act prohibits the use of interstate commerce for the perpetration of various offenses, and both extortion and illegal gambling are qualifying offenses. Critically, "interstate commerce" is a buzz term often found amongst the fine print of federal indictments. Principally, the federal government can only prosecute crimes that reach beyond the boundaries of a single state – if an illegal act is carried out only in one state, and its impact is felt only in one state, certain complex constitutional provisions often suggest that the crime may only be prosecuted by local authorities in that one state.
Pragmatically, the limitations of only being able to charge crimes in interstate commerce have become vastly diluted over time. While the pre-industrial environment that surrounded the Constitution's drafting made it rather common for an offense to be orchestrated, perpetrated, and felt only in one community, modern day creature comforts dictate that few criminals ever act without picking up a telephone connected to interstate lines, signing on to the literally world-wide web, placing a parcel in the mail, or hopping a plane, train or automobile en route to – or from – the scene of the crime. And thus the Travel Act is genuinely an easy offense to charge, and often accompanies claims of extortion or illegal gaming in any federal indictment.
Claims of money laundering would ordinarily deserve little explanation, if only because the underlying legal concept is rather plainly identical to the lay connotation of the term. Yet here some brief mention is warranted, as one of the indictment's more colorful allegations is that the owner of a plumbing business based in the Bronx handed over a fifty percent interest in the business to settle a gambling debt, and the international array of supposedly criminal characters then used that plumbing business to launder funds. This, too, seems in many ways quintessential Hollywood fodder, though likely more of the Henry Hill variety than the Mike McDermott variety.
The indictment's other less-familiar claim is that of structuring. This is also a charge often levied against organized crime, and a relatively interesting one at that. Federal law requires that financial transactions in excess of a certain sum of money be reported to appropriate authorities. There is nothing illegal per se about moving money in large sums – in fact, perfectly innocent explanations normally accompany these mandated reports. But since money laundering has long been a focus of criminals, the law presumes that some nefarious activity will be uprooted if high value financial transfers are given a more careful examination.
In classic cat and mouse fashion, it did not take long for criminal enterprises to find their way around these reporting requirements. Rather simply, instead of making one bulk transfer that would trigger reporting mandates, underworld figures would just make a whole series of transactions, ensuring each transaction be beneath the reporting threshold, even though the bulk of transactions is cumulatively well above that threshold. And while this may seem a brilliant loophole, it is also an illegal one – as this is the precise definition of structuring, as alleged in the indictment here.
Together, the claims against Mr. Tokhtakhounov and his 33 alleged confederates are both dark and diverse. There is not a single "light" offense contained in the indictment, and any time racketeering is invoked – much less when, as here, it is invoked some four separate times – the caliber of a prosecution can hardly be understated.
Of course, it bears reminding that every single allegation is just that – an allegation. As Joe Friday long ago ingrained into the popular culture, all persons are presumed innocent until proven guilty in a court of law, and none of the defendants here are anywhere close to having been found guilty as of yet. The justice system in the United States is amongst the most defendant-friendly in the world, the burden the government must satisfy to secure a guilty verdict in a criminal matter – the familiar "beyond a reasonable doubt" – is appreciably higher than any standard used in the civil courts, and the refrain of "not guilty" has been known to come from juries in even the most ironclad of cases. So it would be foolish to presume that a thick indictment is a surefire precursor to a hefty load of prison sentences and financial penalties.
Still, if Mr. Tokhtakhounov and his colleagues do find themselves facing ultimate verdicts of guilt, it should be remembered that their sentences will likely have little to do with the actual dealing of cards. While the indictment is certainly thorough in nature, and accordingly replete with references to illicit poker games, the crux of the charges have nothing to do with how much was wagered on the river or how that final card was dealt. Just as with so many gambling-related cases, this is instead a criminal prosecution centered almost entirely on the flow of international funds secured by the sort of muscle Grama and George Devol made so infamous.
Maurice "Mac" VerStandig, Esq. is the managing partner of The VerStandig Law Firm, LLC, where he focusses his practice on counseling professional poker players, sports bettors and advantage players across the United States. He is licensed to practice law in Maryland, Virginia and Florida, as well as in nearly a dozen federal courts, and regularly affiliates with attorneys licensed in numerous other states and jurisdictions. He can be reached at [email protected]
*Photos courtesy of FBI.gov.
Get all the latest PokerNews updates on your social media outlets. Follow us on Twitter and find us both Facebook and Google+!