Five Thoughts: WSOP Bracelets for Ivey and Negreanu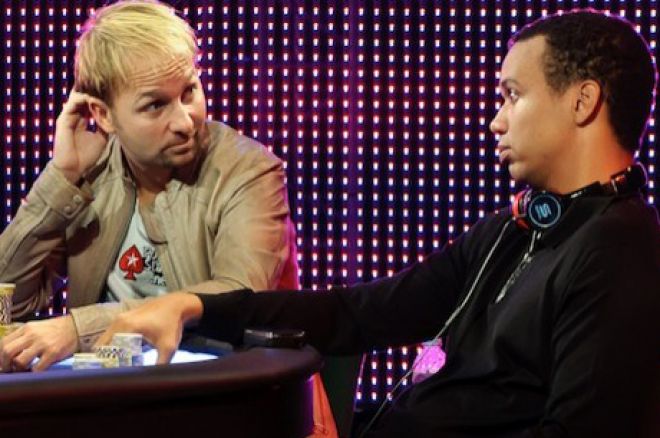 In September of 2010, Daniel Negreanu won a €1,100 half golf, half poker side event at EPT Vilamoura, earning $10,489. According to the Hendon Mob database, for the next 944 days, Negreanu didn't win a live poker tournament. Not one. Kid Poker recorded eight top-five finishes and earned over $3 million during that time, including $1 million for finishing runner-up in the 2011 PokerStars Caribbean Adventure $100,000 Super High Roller, but he was never able to close.
On Monday, Negreanu closed, winning the 2013 World Series of Poker Asia-Pacific Main Event. He earned his elusive fifth WSOP bracelet, nearly five years after winning number four, and pocketed just over $1 million. Only seven players — Negreanu, Phil Hellmuth, Ivan Demidov, Joseph Cheong, Russell Thomas, Antoine Saout, and James Akenhead — have made a WSOP Main Event final table on two continents. Negreanu is the only player with both a runner-up finish and a win. Hellmuth has two wins.
I won!!!!!!!!!!!! YES! Very happy right now. Thanks to all my friends and family for giving me the confidence I needed! So happy!!!!

— Daniel Negreanu (@RealKidPoker)
Negreanu nearly lost his fifth bracelet, however, picking up the wrong bag at the airport. Thankfully, the bag Kid Poker mistakenly grabbed was Jean-Robert Bellande's.
Tired! Grabbed the wrong bag in LA and had to pay $75 cause it was 2 lbs over. Then realized its not my bag! It's @BrokeLivingJRB's bag

— Daniel Negreanu (@RealKidPoker)
The bracelet is home safe and sound on the wrist of its new owner! http://t.co/FhG0keNTwr

— Daniel Negreanu (@RealKidPoker)
The WSOP APAC Main Event winner is now safely home with his fifth career WSOP in hand and is looking forward to the 2013 WSOP. Tuesday, on the PokerNews Podcast, Negreanu said he was going to win two more bracelets this year – one in Vegas, and one in France.
1. Number Five for Negreanu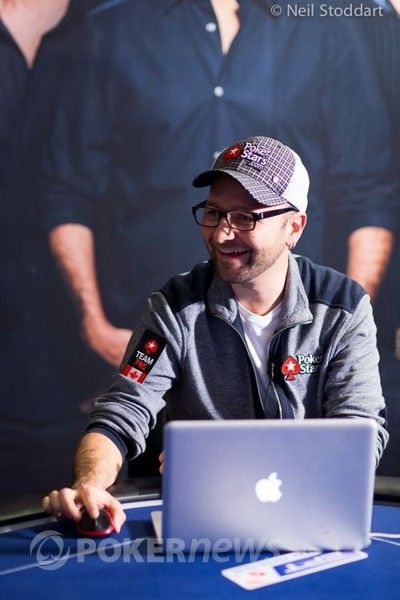 There was an air of confidence about Negreanu at the WSOP APAC Main Event final table. He had, dare I say it, swagger. Kid Poker is always talkative and outgoing at the table, but this was different. He was having a blast.
"It was fun. It's crazy to see Winfred [Yu] go all in like eight times in a row and he won all eight. It just made for great television," Negreanu said. "That's why I guess I was having so much fun with it, because it was really just awesome stuff."
Not to mention that Negreanu quickly ascended to the chip lead at the final table, and then started to pull away. Once play reached five handed, it seemed inevitable that he was going to win. He even started to talk about the pay jumps to make sure his opponents were conscious about making ICM decisions.
"They basically had to fold their way down based upon ICM – a new word I learned!" Negreanu chuckled. "It means 'fold a lot!'"
Because of this, Negreanu entered heads-up play against Daniel Marton with a massive, 10-1 chip lead. The match didn't start smoothly for Kid Poker, however, as Marton doubled through with queen-jack against Negreanu's ace-eight. Marton made a straight on the river, and when he did, Negreanu banged his thigh against the table in shock.
"There's a table there you idiot," Negreanu said, still angry at himself days later. "A hard, wood table. That was stupid."
Negreanu recovered from his leg injury, which pales in comparison to Justin "Boosted J" Smith's knee injury at the WPT Bellagio Cup V final table, and eventually won a race for all the biscuits. Marton was all in and at risk with ace-seven suited, and Negreanu held pocket deuces. The deuces held up, and Negreanu was crowned champion.
"I've come close; I've come second, I've come third, I've put up consistent results every year. I've been cashing for over a million dollars basically every year, it's just the actual win that's been the elusive treat I haven't had," Negreanu said. "That's why I just wanted it over so bad. I didn't want any drama. I just needed to get over that and get the monkey off my back."
After the final table was over, Negreanu was off to celebrate with his good friend Phil Ivey. Ivey tried his best to get an Ivey Poker hat on the Team PokerStars Pro's head. He was unsuccessful.
I'm not sure if Negreanu will win two more bracelets this year, but I certainly wouldn't bet against him winning a second. He seems very focused and very eager, and if he stays true to his proposed WSOP schedule of 19 events, mostly of the 5 p.m. variety, then he will be very fresh throughout the entire series.
Maybe this is the start of the Year of Canada.
2. Number Nine for Ivey
Ivey will not be fresh during the WSOP – he never is. When he's not running around like a chicken with its head cut off trying to play all 62 events, he'll be playing cash. When he's not playing poker, he'll certainly be trying to push Ivey Poker in some way, shape or form.
Maybe he'll even do an interview or two. We can only hope.
There are very few things that can top Ivey winning a bracelet, and his friend Negreanu winning a Main Event is one of them. Still, Ivey winning number nine is a close second, even if it came in an 81-player field with a first-place prize of $51,840.
After winning Event #3 at the WSOP APAC, Ivey, like Negreanu, was relieved.
"The last six final tables were really tough," Ivey admitted. "I'm happy that I had a chance to finish this one."
Ivey made five final tables in 12 days at the 2012 WSOP, and then made the Macau High Stakes Challenge Super High Roller final table in August. Ivey registered three top-five finishes at those six final tables, including a runner-up finish against Andy Frankenberger in Event #17: $10,000 Pot-Limit Hold'em.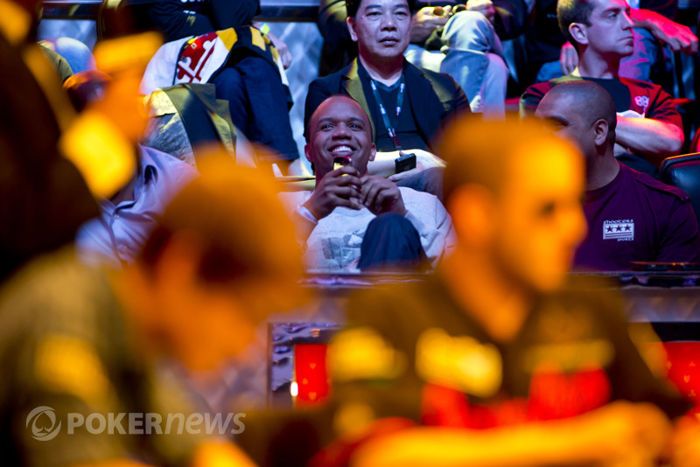 Ivey waxed poetic about Crown Casino, calling it his favorite place to play, and then discussed his place in poker lore.
"As I've gotten older, I've started to think about my history in poker," he said. "So it's important for me to win these bracelets, and I'm trying to catch Phil [Hellmuth]. It's tough, he keeps winning them, and I'm looking forward to the summer."
There are two things that I love about this quote from Ivey. One, he calmly used the plural word "bracelets." While most poker players just want to win one, maybe two bracelets, Ivey wants to win them in bunches. And he has and will win them in bunches. That's the best part.
Second, he calls out Hellmuth. Straight up. You want to win 12 and 13, Poker Brat? Here's number 10. We could be tied by this time next year.
Nothing would be better than an intense, decade-long bracelet race between Ivey and Hellmuth. Unlike the Tiger Woods chasing Jack Nicklaus, or Kobe Bryant and LeBron James chasing Michael Jordan, we get to see the two compete against each other rather than years a part. Maybe we'll even be lucky enough to have them reach heads-up play against one another – in Event #32 $10,000 H.O.R.S.E., Ivey and Hellmuth reached the final table, finishing fifth and fourth respectively.
Like the Year of Canada, I predicted that Ivey would win two bracelets in 2013. We're half way home, and I would wager that we're a favorite to get number two.
3. Russian-American Gambling Bust
On Tuesday, NBC 4 and the New York Times reported that the FBI's Eurasian Organized Crime Squad executed federal search warrants in New York City, Los Angeles, Miami, and Philadelphia. The agency discovered high-stakes poker dens and offshore betting connected with Russian Organized crime, and thus Preet Bharara of the United States District Court of the Southern District of New York indicted 34 individuals.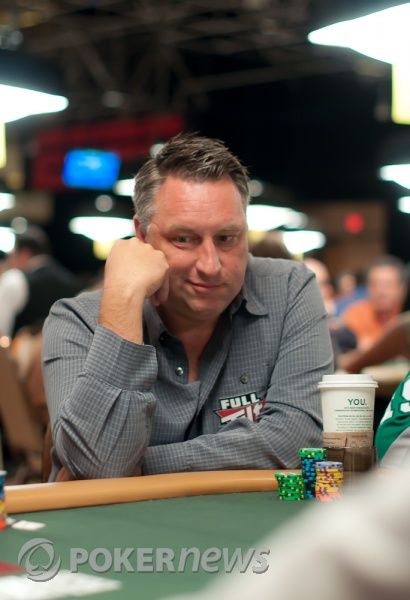 Among the indicted are well-known poker players Bill Edler, Peter Feldman, Abe Mosseri, Joe Mancuso, Vadim Trincher, John Hanson, and Eddie Ting. Trincher's name is actually a part of the criminal group name.
"The Taiwan-Trincher Organization was an international organized-crime group with leadership based in New York City, Kiev, and Moscow, and that operated through the United States," the indictment reads.
Other familiar names listed in the indictment are Molly Bloom, Alexander Katchaloff, and Justin Smith. Bloom known as the "Poker Princess" helped organize high-stakes games with celebrities Tobey Maguire, Leonardo DiCaprio, Matt Damon, and Ben Affleck. Katchaloff shares the same name as Eugene Katchalov's father. And there is wide speculation that the "Justin Smith" listed in the indictment is the aforementioned Boosted J.
From a poker standpoint, I don't know what effect, if any, this case will have. Edler was indicted because apparently he's one of the biggest winners in these high-stakes underground games, but it doesn't look like he was involved in any illegal activity. In any case, it might be difficult for Edler to defend himself against Bharara and the like in court, because he will have little evidence. I doubt the underground club will hand over video surveillance of Edler playing, and I don't think an Excel spreadsheet of his wins and losses would be permissible in court.
In August of 2012, fellow judge Jack Weinstein ruled that poker is a game of skill and is not illegal under the Illegal Gambling Business Act. One would think this would set a precedent in New York state, but with some of the money coming from organized crime, the poker players will certainly be scrutinized.
In a perfect world, the poker players will be dismissed without having to forfeit money. This is unlikely, but hopefully it won't be much. The players shouldn't be faulted for playing in juicy games with Russian mobsters. They didn't commit any crimes.
More importantly, I hope this doesn't become a trend. Underground poker is paramount in places where casino gaming isn't offered, and in places where wealthy businessmen, athletes, and actors would rather play in a private. These games are vital for the poker world because they bring money into the community, and they grow the popularity of the game. Not all of them are infected with illegal activity, either.
We'll keep our ears to the ground here at PokerNews and let you know of any further developments as they come along.
4. John Bowman Wins First Harrah's Cherokee Main Event
Speaking of underground games, North Carolina is a hotbed for private cash games. Before the end of 2012 and the grand opening of the Harrah's Cherokee poker room, the only way to play poker in the First in Flight State was to find a home game.
That's all changed.
The World Series of Poker Circuit traveled to Harrah's Cherokee last week for the first time, and the $1,650 Main Event attracted 856 entrants, making it the fourth-largest Main Event this season. The field was also larger than the first Choctaw Casino Resort Main Event, which had 808 runners. Choctaw's numbers grew over the next two years, with the field increasing by 21% the second year, and then by 17% the third year.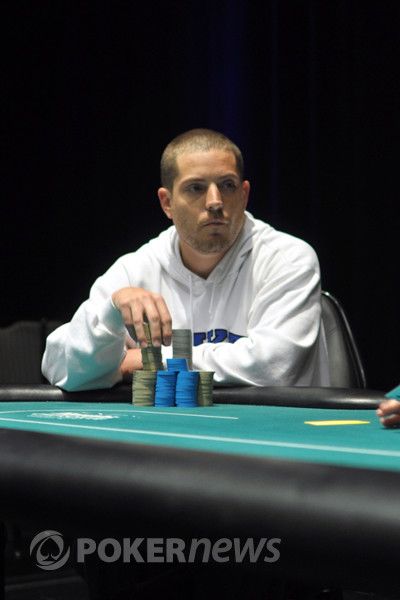 It was John Bowman who took down the inaugural Cherokee Main Event, earning $250,380, a seat into the Southern Comfort 100 Proof WSOP National Championship, and a seat in the 2013 WSOP Main Event, which was added by the casino. The native North Carolinian defeated Daniel Weinman heads up after entering the final table fourth in chips. In the final hand, Bowman's ace-three held against Weinman's king-queen all-in preflop. Weinman, who won a side event at the 2013 Aussie Millions and finished eighth in Event #17 $10,000 Pot-Limit Hold'em at the 2012 WSOP, earned $154,772.
| Place | Player | Prize |
| --- | --- | --- |
| 1 | John Bowman | $250,380 |
| 2 | Daniel Weinman | $154,722 |
| 3 | Raymond Weaver | $113,968 |
| 4 | Kory Kilpatrick | $85,052 |
| 5 | George Zinaty | $64,303 |
| 6 | James Kinney | $49,241 |
| 7 | Hugh Henderson | $38,186 |
| 8 | Jonathan Moseley | $29,981 |
| 9 | Jerry Monroe | $23,831 |
The final table was a mixture of young and old, North Carolinian and non-North Carolinian, but it was fitting that a resident of the state won the event. The field was littered with players from southern states like Georgia, Kentucky, Tennessee, South Carolina etc., and the entire region was extremely excited about having these ring events right in their backyard.
The venue was also top notch. The auditorium that the tournaments were held in was massive, could certainly hold hundreds more entrants, and the food options were well above average. Likewise, if you didn't want to stay on property, there were several hotel options across the street.
At the tail end of the series, the WSOP and Harrah's Cherokee announced it would be returning next year. This decision is a no-brainer, and I'm sure the stop will grow just as Choctaw did. Once word reaches the home game players who didn't make the trip, and they realize just how good of an event this was, they won't make the same mistake in 2014.
5. Caesars Interactive Entertainment Inc. to Apply for License in New Jersey
On Wednesday, Press of Atlantic City reported that Caesars Interactive Entertainment Inc. is applying for an online gaming license in New Jersey. Seth Palansky, vice president of corporate communications for Caesars, confirmed this report with PokerNews: "Yes we have applied for a license in New Jersey. First step in a process. We look forward to the opportunity to continue to offer casino entertainment to New Jersey via this new medium."
Unlike the Rational Group, which is also applying for a license in the Garden State, CIE already owns and operates four properties in Atlantic City: Harrah's Resort, Showboat Casino Hotel, Bally's Atlantic City, and Caesars Atlantic City. CIE also owns an American online poker license, being approved by Nevada in December, and alongside 888 Holdings, CIE already operates online poker in the U.K., France and Italy.
Because the WSOP brand is strong, this will help CIE compete against PokerStars in New Jersey. The Harrah's Resort and Caesars Atlantic City WSOP-C events are always very popular, and access to online satellites will only make the fields larger. Likewise, competition is good for residents who fear large amounts of rake.
When CIE is approved, which seems likely because of its longstanding relationship with Atlantic City, it will have an opportunity to pioneer intrastate online poker with Nevada. This will increase player pools and perhaps tempt other states to opt in. Maybe Delaware is next on CIE's radar.
The process is still long, however, and it seems unlikely that a real-money hand will be dealt in 2013. We are closer than ever, though, and we can see the light at the end of the tunnel.
Have your own thoughts on these Five Thoughts? Use the comments section below and don't forget to follow PokerNews on Twitter for up-to-the-minute news.
*The views expressed in this article are those of the author and do not necessarily represent those of PokerNews.