Five Thoughts: Crown Teams Up with PokerStars, a New Intl' WSOP Schedule, and More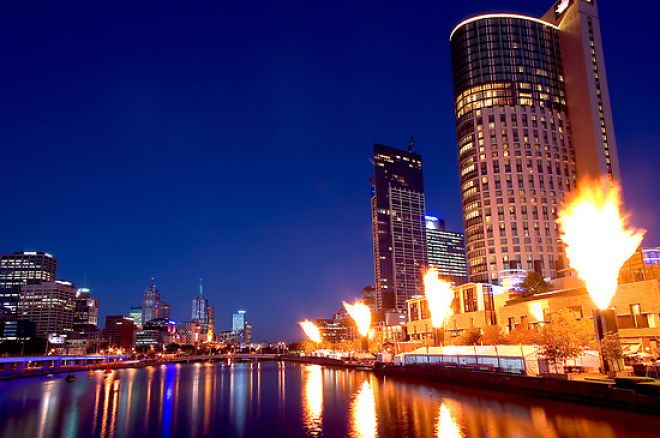 If you listen to the PokerNews Podcast, then you already know that I love Crown Melbourne. If you don't listen to the PokerNews Podcast, then what the hell are you waiting for? We're quickly approaching 200 episodes — it looks like we'll reach the milestone in the middle of January — and it's never too late to subscribe on iTunes or visit the archives.
My first and only trip to Crown was last January for the 2013 Aussie Millions, and there are several reasons why it quickly became my favorite tournament venue. First, summertime in Australia, particularly Melbourne, is wonderful. The poor weather on the East Coast during January (now February) makes the summer sunshine even more pleasant — think of it like the baseball statistic "wins above replacement," but substitute weather for wins.
Beyond the weather, the city is awesome. Traditionally, the Australian Open takes place during the Aussie Millions (this year the two will overlap for five days), but beyond the tennis, there are countless restaurants, bars, and attractions to visit in Melbourne. If you want to stay on property, Crown offers several bars and nightclubs, shopping, a few large food courts, a movie theatre, a bowling alley, and, of course, Crown Casino and Crown Poker Room. Did I mention here are plenty of restaurants with both indoor and outdoor seating alongside the Yarra River?
Poker tournament reporters, like myself, have roughly 10 hours of "free time" per day while working. Within those 10 hours you should hopefully be sleeping, bathing, and eating, leaving you with precious little time to have fun. At Crown you can easily squeeze a bit of fun out of those small windows of time, and the extensive food courts make meals more enjoyable and less of a hassle. The main food court is also right above the poker room, allowing you to quickly eat during dinner breaks and walk outside to get a little sun.
On top of everything, the staff is phenomenal. Top-notch. As a member of the media, most of my interactions were with Crown Media Relations Manager Natasha Stipanov. Stipanov was overly hospitable from the moment I met her, making our job as easy as possible. Likewise, all of the players I know that travel from Europe, the United States, or elsewhere to Crown always speak very highly about the representatives they work with Down Under.
Even Phil Ivey, who rarely says anything meaningful about anything, lights up when talking about Crown.
There is only one argument against traveling to Crown, and it's a lazy one. Get on the damn plane. If you hate flying then the 16-plus-hour trip won't be fun, but it will be worth it once you land. There is no better venue in poker, and if you're skipping it because it's "too far away," then you're only doing yourself a disservice.
Now, there are even more reasons to travel to Crown not once, but twice in 2014. Over the past week, Crown partnered with the PokerStars Asia-Pacific Poker Tour for the 2014 Aussie Millions Main Event, and the World Series of Poker Asia-Pacific was pushed back to October.
1. Crown + PokerStars = Celebration
During the last decade, outside of the WSOP in Las Vegas, January is the most exciting time of the year for tournament poker. The PokerStars Caribbean Adventure kicks things off at Atlantis Paradise Island, and then the Aussie Millions takes place Down Under. The problem is these two events are separated by nearly 10,000 miles.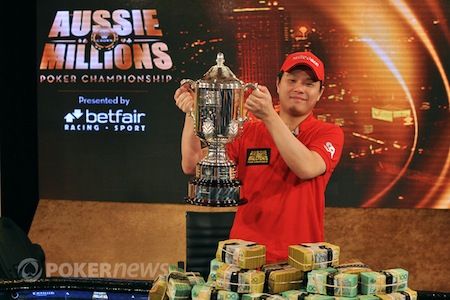 At the 2013 Aussie Millions, a member of Crown and myself were brainstorming ways to get players to both events. The PCA is already a massive festival, but there is still room for more Australian and Asian players. Likewise, the Aussie Millions dominates the Australian and Asian market, but an injection of American and European players could result in another boom. We joked that a chartered flight between the two events would certainly help the numbers of the high roller and super high roller, but Crown and PokerStars were never as tight as Crown and Full Tilt Poker were before Black Friday.
Now, they're joined at the hip.
Last week, Crown announced that the 2014 Aussie Millions Main Event will become a stop on Season 7 of the APPT. Crown Resorts COO Xavier Walsh said, "Aligning with the biggest poker tour in the region, the Asia-Pacific Poker Tour, will further guarantee the event's success in coming years."
APPT President Danny McDonagh echoed Walsh's statement, saying, "Linking one of the best tournaments in the Asia-Pacific with the region's biggest poker tour benefits everyone. Personally, I can't wait to again be actively involved in one of the very top big buy-in events in the world."
Since 2007, the APPT has hosted the first poker tournament in Macau, produced the first televised poker tournaments in Asia, and was the first to award a $1 million first-place prize in Australia.
The brand recognition and combination of staffs are powerful, but we all know the reason why this agreement is a home run — satellites, which are already running on PokerStars. The 2008 Main Event, won by Russian Alex Kostritsyn (AU$1.65 million) was the largest ever, attracting 780 players and creating a total prize pool of nearly AU$7.8 million. American Erik Seidel finished runner-up, earning AU$1 million. The 2013 Main Event, won by Malaysian Mervin Chan (AU$1.6 million), fielded 629 players, generating a total prize pool of AU$6.29 million.
If the online satellites on PokerStars can generate 152 more players in 2014 — an increase of roughly 24 percent — then this will be the largest Aussie Millions Main Event of all time. I don't know if online satellites alone can generate this kind of increase, but this partnership will also lead to more live satellites at Crown and general excitement in the region, which will lead to more entrants.
PokerStars will also urge their Team Pros to play, and circuit grinders who are loyal to the company will be more inclined to make the trip. EPT Deauville takes place in France from Jan. 22-Feb. 1, but even if a player is fortunate enough to make the final table of the Main Event, there will still be time to fly to Crown for Day 1c of the Aussie Millions Main Event on Feb. 4.
In addition, although PokerStars is only officially partnered with the Main Event, they are working with Crown to bring players for the AU$25,000, AU$100,000, and AU$250,000 Challenges.
It's safe to assume that this will be the biggest Aussie Millions in history, and I can't wait to return Down Under and cover it.
2. WSOP Changes International Schedule
Before joining forces with PokerStars, Crown already had a three-year agreement with the WSOP. The presence of PokerStars doesn't change that, and the WSOP Asia-Pacific will remain at Crown in 2014.
There is a change with the schedule, however, and the WSOP announced on Monday that the APAC will take place from Oct. 1-17 and feature 10 gold bracelet events. There will be no WSOP Europe in 2014, and the two festivals will take place on a biannual basis. The complete schedule of the 2014 WSOP APAC will be announced at the start of next year.
"The WSOP standard is bigger, better, and different. Moving to a rotational approach, with one international event per year allows for better organization and more marketing in each region," said WSOP Executive Director Ty Stewart. "We also want to do right by the players, and provide more value for the travel dollar. There is a glut of poker tournaments around the world, and our vision is to each year put on a single global showcase that can't be missed."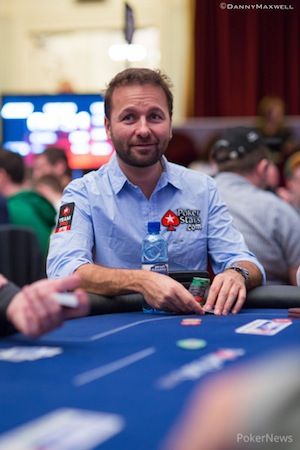 Stewart added the following later on Twitter:
Thanks all. Never desired to be a tour. WSOP stands 4 being special/different. But More committed than ever. Worldwide game. World Series.

— Ty Stewart (@wsopSUITd)
That's key. This is still the World Series of Poker, and it's important to allow non-American players to compete for bracelets, but it was getting a bit crazy. Las Vegas is the home of the WSOP, and that should never change.
Stewart compared the international schedule change to golf's Ryder Cup, but as a fútbol fan, I think the World Cup is more applicable. With the biannual schedule, venues will now have a minimum of two years to prepare for and hype up the WSOP festivals they host. This will lead to more buzz, more organization, and a better experience for the players that commit to the trip.
The Player of the Year arguments should also die down a little bit with the schedule adjustments. If the international WSOP events take place in the fall, then nobody will have a "head start" before the summer. Players will still be able to collect points outside of Las Vegas, but if you're in contention after 60-some bracelet events, then making one international trip is very doable. Likewise, we will still have the potential for a photo finish at the November Nine — Ryan Riess quietly finished third in the POY race, and had he made a deep run in Europe, he would've won. This remains my one and only issue with the current POY system.
Above all, with only one international WSOP festival, the events will become more important. Exclusivity increases significance, and now players can only capture gold twice a year.
This was a great move by the WSOP. In an era where expansion is rabid, they swallowed their pride and decided to retract in an effort to increase the value of their product.
3. PokerStars Announces New Television Show
On Monday, PokerStars announced a new TV show named The Shark Cage — cut to Mark Cuban — where professional poker players, Team PokerStars Pros, and online qualifiers will compete for $1 million in a series of heats. All eight heats will take place at EPT stops, starting with the first two at the PCA. The next six will take place at the PokerStars and Monte-Carlo® Casino EPT Grand Final (four) and EPT Barcelona (two).
The winner of each heat will advance to the final, which will take place at EPT London and feature a winner-take-all prize of $1 million.
This show sounds very entertaining because it will generate some of the same dynamics we saw on the PokerStars Big Game. Big name pros will have to compete against one another in order to advance, but there will also be an unknown wildcard player at the table who is capable of anything. As viewers, we will be able to support or favorite players or urge on the underdogs to an unlikely seven-figure payday.
Online qualifiers for the two heats at the PCA, featuring an added prize pool of $5,000, will take place everyday from Nov. 25-30 at 15:00 EST. The top 50 finishers will reach a casting stage to audition for the show. From there, PokerStars will select players for the show, and they are looking for "personality, humor, enthusiasm, and talent, so make sure you impress us!"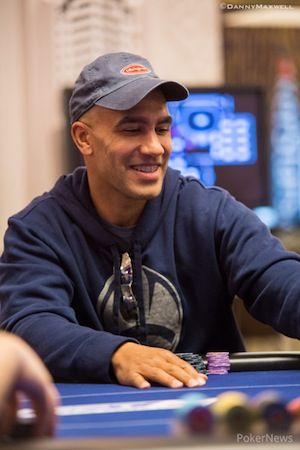 On the PokerNews Facebook page, which you should "like" right now and comment on daily, some people were complaining about the qualification process. I understand that some people want to see the "best" amateur players get selected, but this is a TV show. Entertainment is key. Casual poker fans and, more importantly, folks flipping through the channels, won't stop to watch a silent 20-something take forever to make decisions.
PokerStars needs to make sure they produce a quality product, and screening the qualifiers is a necessary step in that process.
I'm more interested to see how they select the other players in the heats. Top Team Pros like Daniel Negreanu and Jason Mercier are obvious choices, but outside of Team PokerStars Pro, who will be lucky enough to freeroll into the televised event, giving them exposure, and a chance at $1 million? My assumption is that players like Bill Perkins, and Scott Seiver, who are very popular and play in the biggest buy-in events, will be invited first. There are also wildcards like Tony G and Phil Hellmuth, who don't play in many PokerStars-sponsored events, but were pure gold on the PokerStars Big Game.
What about FTP's Professionals? Viktor Blom, Gus Hansen, and Tom Dwan are perfect for this format.
With eight six-handed heats, 40 different pros will be selected to compete against the eight amateur players. It will be interesting to see who makes the cut.
4. Tony Dunst Wins WPT Caribbean
On Sunday, the World Poker Tour Caribbean came to a close at the Casino Royale in St. Maarten, and the winner of the 191-entrant event was Raw Deal host Tony "Bond18" Dunst. Dunst defeated WPT regular Giacomo Fundaro heads up, earning $145,000. Fundaro earned an even $100,000 for the runner-up finish.
Dunst tweeted the following after the victory:
Ran incredibly pure and won @WPT Carib this afternoon. Really appreciate all the kind words and support people sent. Off to Montreal next...

— Tony Dunst (@Bond_18)
Dunst's $145,000 score is the third largest of his career. In 2010, he finished 50th in the WSOP Main Event for $168,556, and in 2008 he won an event at the Bellagio Cup, earning $193,720.
With all of the WPT events he participates in, this was bound to happen eventually, but it's still very cool. Dunst nearly won an event in 2012, finishing fifth in WPT Jacksonville for $66,532, and he's made the final three tables of the WPT Five Diamond World Poker Classic the last two years.
I assume that a decent percentage of the people who watch the WPT on television do not follow live tournament updates online. I also assume that each time Dunst has made a deep run, the fans at home have either supported him or cheered against him. The Raw Deal is a very polarizing segment.
Regardless of their allegiances, a deep run by Dunst is great, because they will have a rooting interest. Polarizing figures are great for TV. When the Yankees, Heat, and Patriots go deep in the playoffs, the games attract eyeballs because they want to see the team succeed or fail. Even the common fan has a choice to make.
Beyond perceived rooting interests, this result is great for Dunst's résumé. He already had credibility because of his superb camera presence and confidence, but now he has a spot on the WPT Champions Cup.
Like him or not, no one can ever take that away from him.
5. Online Gambling Officially Official in New Jersey
In a conference call on Monday, New Jersey Division of Gaming Enforcement Director David Rebuck announced that regulated online gambling is fully open in the Garden State, effective immediately.
Rebuck also said that the "soft play" period produced very few major issues, but that the Golden Nuggest will remain in test mode. The six other casinos, Borgata Hotel Casino & Spa, Trump Taj Mahal Casino Resort, Trump Plaza Hotel and Casino, Tropicana Casino and Resort, Caesars Atlantic City and Bally's Atlantic City, received full permits to operate.
While there were no "major" issues according to Rebuck, there are still plenty of players having issues with geo-location. Rebuck claimed that the state won't risk out-of-state play to lower some of these false positives, even though they're not all taking place near the "digital fences."
A good friend of mine lives roughly a half of a mile from the Delaware River, and while he was able to access and deposit onto WSOP.com, he is constantly logged in and out.
"I tried just playing cash games the other day, and it would disconnect me every 10 to 15 minutes," he told me. "Then it takes me like two minutes to get back in. I can't play tourneys. I've tried everything."
He knows to turn off the LTE function on his iPhone thanks to me, but there are certainly hundreds of other potential customers that don't know about this little trick. Helping casual players return online and providing a safe, stable, fun experience needs to be the number one goal of all of the companies operating in the Garden State.
There were obviously going to be bumps in the road, but geo-location errors won't be fixed overnight. From Rebuck's comments on the call, it sounds like the false positives near the digital fences are here to stay.
Photo courtesy of Red Bubble.
Get all the latest PokerNews updates on your social media outlets. Follow us on Twitter and find us on both Facebook and Google+!