Five Thoughts: Polk Gets Hacked, Galway Falls Short, Steinberg Talks Strat, and More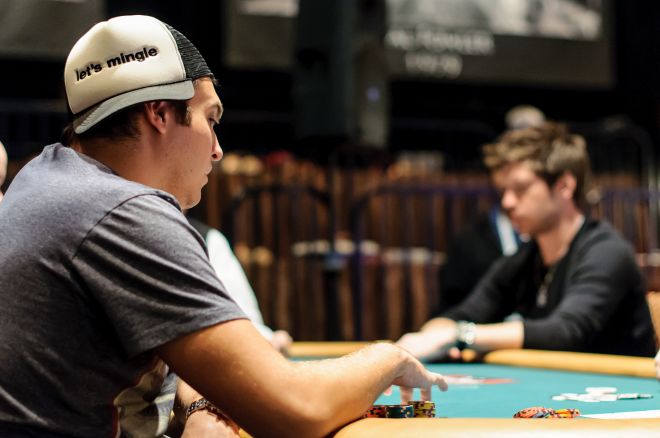 "Online poker?" he asked. "Is that safe?"
That's a question I received from a family member of mine at a recent function. It's also something that my high school friends asked me at our five-year reunion, my graduate school cohorts quizzed me on, and fellow travelers have inquired about at cruising altitude. I've answered the question no less than 100 times, but frankly I'm still not sure what to say.
My answer usually starts with an authoritative "yes." I instinctively think of PokerStars when asked this question because that's where I played the most when online poker was fully operational in the United States, and they have an incredible security team and a fantastic reputation. I have deposited onto Stars several times before and after Black Friday (I own an apartment in Trinidad and Tobago with my fiancé), and will continue doing so (you're welcome, poker players) going forward.
After answering "yes," and explaining why Stars can be trusted, I then tend to babble. I mention Ultimate Bet's cheating scandal and how it's in the rearview mirror. I try my best to explain Full Tilt Poker and why the U.S. players still haven't been paid. I gloss over Black Friday with a swift stroke, blaming it on the government, and I simply ignore sites like Lock Poker entirely. Personally, I deposited on Lock once when I was in graduate school, was lucky to run it up, and withdrew all of my funds. It took two months, but I received the amount in full prior to the 2012 World Series of Poker. Since then the withdrawal process has become a nightmare, and even Lock Pros are selling their account balances for well under face value.
Eventually the poker discussion trails off, and we get into more hard-hitting topics like Duck Dynasty or Storage Wars, but I'm always left wondering if my answer was adequate. Clearly those two-to-three-minute bar talks are never long enough to paint the whole picture – they're not long enough for any meaningful subject – but I always feel like I am doing a disservice to my audience. Likewise, I don't even know if my answers are fully accurate.
Sites operating under safe regulatory bodies like the Nevada Gaming Commission and the Isle of Man Gambling Supervision Commission can be trusted because of the strict rules they have to abide by, but even those companies are vulnerable to certain individuals.
This past week, we learned that Doug "WCGRider" Polk" was hacked, and proceeded to lose $35,000 on Stars to "Forbidden536." It wasn't the site's fault – Polk stresses this on TwoPlusTwo – yet Stars still refunded Polk the $34,397.10.
1. High-Stakes Hacking
Polk's thread popped up on TwoPlusTwo's "High Stakes PL/NL" thread last week, which is commendable because he took care of the issue before spewing about it in the public eye. Too many poker players air out their problems on forums and Twitter before confronting people face-to-face in an attempt to gain public support and leverage, but often times they instead create unnecessary conflict. Here, Polk took care of his business privately and then warned the community of a potential hacker.
Polk explains that on March 26 he was "absolutely wrecked" by an opponent who was displaying very strange tendencies.
"He was leading 45%, min 3-betting and calling huge 4 bets with 83o, and then also c/r and c/f 28%," Polk says. "In 3 bet pots he raised every spot I didn't have it, and was c/f at an alarming frequency when I had the goods. I was beginning to get worried."
Polk contacted PokerStars support, and on April 19 they froze the "Forbidden536" account, saying "It does appear extremely likely that this player was able to see your hole cards during your recent playing session." On June 26, PokerStars concluded their investigation, deeming that Polk had been the victim of a superuser-style attack, and refunded him the money.
While Polk is unsure of the culprit, he believes it could be Joshua Tyler, an IT specialist from the U.K. Tyler, who met Polk through Dan "Jungleman" Cates, stayed in Polk's apartment several times – even when Polk was abroad. Tyler was visiting Polk from March 22-24 (two days before the session in question) when the following occurred:
"One of my roommates saw Josh go into my office. The office is only accessible if you walk through the master bedroom into a balconied hallway that leads to it; the office is the only room in this area. My laptop is stored in my office, and is my exclusive computer used for poker while traveling. I don't understand why Josh would be in my office to begin with, nor what happened while he was there."
This is very weird in the least.
Polk goes on to warn the community about Tyler, but the entire story is a loud, blaring alarm in and of itself. The sites can only do so much to protect their customers, and some players – high-stakes players especially – have to protect themselves from the unknown. What would be really scary is if the perpetrator wasn't Tyler, rather it was someone else who found a way to electronically get something into Polk's computer.
Most likely there are programs to prevent anything like this from happening (Jimmy Fricke alludes to some kind of scanner in the thread), but what if this kind of activity leaks to the mid-stakes and low-stakes games? Some of the individuals playing at those levels don't know what a three-bet is, let alone a program that could detect and destroy potential superuser viruses. The amateur players who grind low stakes are also probably more susceptible to Trojans and other downloadable attacks that could make them vulnerable to hacking during a session of online poker.
While perusing the thread, it doesn't seem like this is a very common occurrence, but then again "Forbidden536" tried to take all of Polk's money in one fell swoop. He also tipped his hand in a very weird hand with jack-high, which you can read in the original post. A more sophisticated criminal would have dissected money in a number of small sessions, and would have also limited his "hero" plays.
This all brings me back to the question originally posed to me: "Is it safe?"
I trust regulatory bodies like the NGC and the sites that operate under them, and I believe that hacking instances like this are very rare. That doesn't mean that all sites should be trusted – check the regulatory bodies that govern each site you play at – and after reading this story, I think we all need to start thinking about protecting ourselves a little more. That doesn't mean we should all become paranoid when we log in, but don't do dangerous things like accept Skype files from strangers or click random links you receive in direct messages on Twitter.
PokerStars deserves a lot of credit for issuing the refund even though they weren't directly responsible for the hack, and I am very happy that Polk received his money. Hopefully this will help PokerStars with future superuser attempts, and it will prompt members of the high-stakes community to protect themselves a little more.
2. Full Tilt Poker Stumbles Out of the Gate in Galway
On Monday, Scotland's Alan Gold took down the Full Tilt Poker UKIPT Galway Main Event, winning €187,494. Galway was the fourth stop in the fourth season of the UKIPT, and it was the first event sponsored by Full Tilt, but unfortunately the festival was overshadowed by a €140,000 overlay in the Main Event and the cancellation of the €10,000 Super High Roller.
The €1,000,000 guarantee in the Main Event was the largest of the season, doubling €500,000 guarantees at the PokerStars Marbella Festival (the prize pool reached €732,480), and scheduled events at the Connaught Rooms in London, the Villa Marina on the Isle of Man, and Dusk Till Dawn in Nottingham.
The tournament staff on hand told the PokerNews Live Reporting Team that a low turnout prompted the cancellation of the super high roller.
Full Tilt really wanted Galway to be a big event as they are doing everything in their power to fully assimilate back into the poker world. Gus Hansen promoted the event several times, the company signed new ambassadors including Martins Adeniya, Dermot Blain, Sinem Melin, and Ben Jenkins, and even Viktor "Isildur1" Blom made his way over to the Emerald Isle to play some live poker. Tom Dwan was nowhere to be found, however.
Timing surely had an effect on this festival, as the poker world is still in a bit of a post-WSOP hangover. There's also the huge $10 million guarantee Seminole Hard Rock Poker Open Main Event that starts next week, and then EPT Barcelona right after that. It's very possible that some grinders didn't want to fly round trip to Europe twice in the same month. There's also the overly ambitious overlay. Had Full Tilt announced that the guarantee was €750,000, which is still a 50% increase from the regular guarantees, they would've cleared it with ease. Instead they chose to shoot for the moon, and now the history of the Galway Main Event will always have the word "overlay" in the first few sentences.
They also could've done without the super high roller, because the UKIPT was never meant to hold five-figure buy-in events. The UKIPT, like the World Series of Poker Circuit, is designed to attract tertiary players who don't feel comfortable buying into EPT events – and they do quite well. When I was covering EPT London this past March, folks were excited for the upcoming event at the Hippodrome. Ironically enough, Team PokerStars Pro Jake Cody won the event.
Staying in your lane is essential in all walks of life. Maybe one day Full Tilt will find some nook in the already oversaturated poker calendar to run a large tournament series like the EPT, but if they are going to take over the UKIPT, then run it accordingly. There's nothing wrong with simply catering to the mid-stakes players who are loyal and love playing in your events.
3. Steinberg Talks Strategy
Although he's only in 26th place in the 2013 WSOP Player of the Year race, you could call these last few months the Summer of Steinberg. With a runner-up finish in two bracelet events, including the National Championship, and a semi-deep run in the Main Event, Max Steinberg has received plenty of airtime on ESPN. He will continue to receive love from the World-Wide Leader over the course of the next few weeks, especially tonight when he knocks out Phil Ivey in a massive pot.
You can read the Ivey hand here.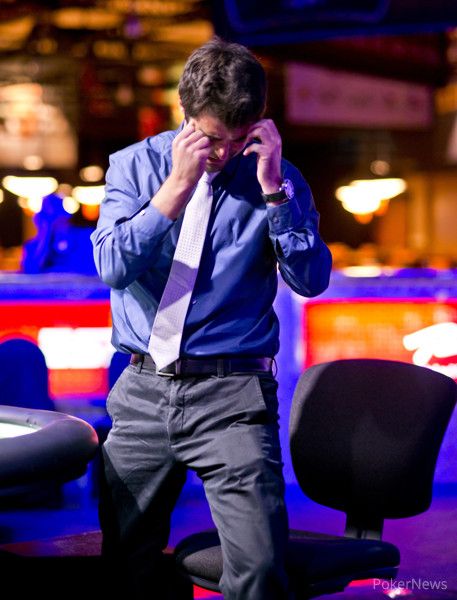 After the WSOP, Steinberg sat down with Kristy Arnett to record two episodes of the Strategy With Kristy Podcast. In the first episode, he explains why he called a river bet with jack-high against Jonathan Hilton, the eventual winner of the National Championship. There are several things I love about his hand history. One, he is unafraid to point out his mistakes. Steinberg gives context to the situation, saying that he was mentally drained at the time, and that he should've been paying more attention to his opponents throughout the hand. Second, he explains that he almost inadvertently folded on the river instead of checking. This story checks out, and Lon McEachern even mentions it on the broadcast. Third, he goes very in depth into the thinking behind the call. One of the things Steinberg says is that there are always one or two players at a televised final table that are willing to make a big bluff for the show. He targeted Hilton as one of these players prior to the final table.
In the second episode, Steinberg returns to talk about his run in the Main Event. The main topic is the hand against Ivey, during which Steinberg defends the nine-time bracelet winner. Some individuals on Twitter and the forums thought Ivey's bust out hand was poorly played, but Steinberg says the only thing Ivey could've done differently is fold before the flop.
Steinberg seems to be very conscious about his image, and with so much airtime this summer; he is beginning to build a brand. He signed a deal with 888 Poker during the Main Event, and will be traveling with them to Paris for the World Series of Poker Europe. He has also started a website, where he's written some blogs including an analysis of the Ivey hand.
I knew I was a fan of Steinberg's when he had his second bracelet ripped out of his hands by Isaac Hagerling in Event #27. With most of the chips in play in the middle, Hagerling hit a two-outer to survive. Steinberg threw his hands on his head in a knee-jerk reaction, but recuperated nicely and eventually bowed out like a gentleman. I think that the general public is going to enjoy watching Mr. Steinberg, and one more deep run in a televised event could make him a household name.
4. Hakim Wins Two Jerseys in One Week, Lin Wins Fourth Macau Poker Cup
On Sunday, Jeff "YoungSupremacy" Hakimpicked up his second Full Tilt Online Poker Series (FTOPS) title in less than a week. Hakim shipped FTOPS XXIII Event #21, a $215 buy-in limit hold'em event, earning him $17,732. Earlier last week, Hakim won Event #3: $109 Pot-Limit Omaha Rebuy for $26,850.
The 26-year old Canadian pro now has three career gold jerseys and over $6.3 million in career online tournament earnings. Hakim's largest online cash came in September of 2008, when he bested Jonno "MONSTER_DONG" Karamalikis heads up in the PokerStars Sunday 500 for $91,500. Less than two months later, Hakim recorded the only six-figure cash of his career, earning $103,732 for finishing runner-up in the 2008 World Poker Finals.
Hakim only has $628,928 in live career tournament earnings.
Over in Macau, Team PokerStars Pro Celina Lin won her fourth career Macau Poker Cup event. Lin bested a field of 205 players to win a HK$2,000 no-limit hold'em deep stack event. Lin earned HK$85,800, which is roughly $11,061.
Lin is a two-time Red Dragon champion, winning in 2009 and 2012. In 2009 the Team Pro earned $50,932, and in 2012 the top prize was more than double, and Lin walked away with $110,077. Lin's fourth win came in a charity event in 2008.
Lin earned the third-largest score of her career this past January with a deep run in the Aussie Millions Main Event. The Team Pro finished 24th and banked $42,228.
Starting on Wednesday, Lin will attempt to defend her Red Dragon title and capture her fifth Macau Poker Cup win. This current FTOPS schedule runs through the weekend, where Hakim will try and capture his first six-figure score on the virtual felt, and perhaps a fourth gold jersey as well.
5. Seat Open With Jeff Gross
The Seat Open series continues this week with a sit down interview featuring Jeff Gross. Gross discusses life before poker, which included playing collegiate-level soccer.
Get all the latest PokerNews updates on your social media outlets. Follow us on Twitter and find us on both Facebook and Google+!