Five Thoughts: $10 Million Guarantee Smashed, Alpha8, Ultimate Poker, and More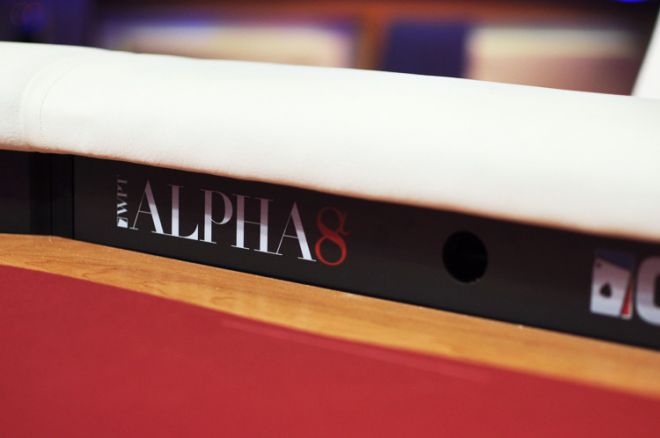 August marks the beginning of the rainy season in South Florida. If you're down near the 305 during this time of the year, and you take a look at the weather app on your smart phone like Michael Gagliano did the other day, the five-day forcast will probably look like this:
Rain. Rain. Rain. Chance of rain. Rain.
On the surface, this looks disastrous – especially for a vacation – but in reality, it rains really hard for 30-minute intervals and then the weather is great. The nickname "Sunshine State" didn't just fall out of the sky.
The Seminole Hard Rock in Hollywood, Fla. is where I've called home for the past week, and I can tell you that people don't just have misconceptions about the weather. Over the past few years, due to both law changes and a sudden injection of players, poker has exploded in Florida. The $100 cap on ring games has been blown off, both Seminole Hard Rocks host very valuable tournaments on a frequent basis, and so too do the Isle of Capri Pompano Park Casino & Racing (The Isle), Palm Beach Kennel Club, BestBet Jacksonville, and more. Thus, Florida has experienced somewhat of a "poker boom."
The problem is that poker in Florida is not as juicy as some brag it is, but it isn't as dried up as people complain it is either. To explain, let's take a look at the massive $10 Million Guarantee Championship Event.
1. If You Guarantee it, They Will Come
The $10 Million Guarantee tournament didn't just make the guarantee; it destroyed it. Smashed it. Obliterated it. Any doubts about Matt Savage and his crew falling short of the incredibly large eight-figure sum are currently in pieces spread across neighboring I-95.
With 2,384 players, the total prize pool for the event climbed up to $11,920,000, which is nearly 20 percent more than the already absurd guaranteed prize pool. Like most poker tournaments running nowadays, as the field got thinner and thinner, the competition became better and better. Heading into Day 4, there were a plethora of top-level players, including chip leader Mukul Pahuja, Blair Hinkle, Justin Bonomo, David "Doc" Sands, November Niner Amir Lehavot, two-time bracelet winner Mark Radoja, and some others.
Heading into Day 5, Hinkle and Bonomo led the final table by a wide margin.
Initially, one can look at this and say that the tournament wasn't as soft as advertised. To some, Florida poker is supposed to be this gold mine where money falls out of the sky and all you have to do his put your hands out to profit. Even Bonomo admitted in our interview that he thought the tournament would be a bit softer.
"Some people have told me that poker in Florida is usually softer than this," Bonomo said.
What the professional followed that statement up with is what I want to focus on.
"I see 2,300 people entering this tournament, so there's insane value," Bonomo said. "I would've paid a premium to re-enter again for the fifth time."
There are a lot of very good no-limit hold'em tournament players in the world, and the talent level of amateur players is elevating every day even in Florida, but it is impossible to have a $5,000 buy-in event with over 2,000 people without having hundreds upon hundreds of lesser skilled players. Likewise, professional players like Bonomo who re-entered several times didn't do so for egotistical purposes – at least most of them didn't – they did so because there was still value in the tournament.
"I would've paid a premium."
It's hard for anybody to see something as it is. We are in a society where everything is polarized, from politics down to musical preference. We choose sides, we defend our side, and we disagree. Poker is no different.
Poker in Florida is strong. Again, it's not as soft as people think nor is it as dry as people complain it is – it's right in the middle. Fence-sitting is boring and universally unpopular, but in this scenario, it's correct. For once a year, the Seminole Hard Rock can sustain an event of this size, and that's saying a lot in today's poker economy.
2. Alpha8 Debuts in Florida
The first ever World Poker Tour Alpha8 $100,000 super high roller took place on Monday and Tuesday here at the Seminole Hard Rock, and the winner was Steven Silverman. Silverman, better known by his online handle "Zugwat," earned $891,660 for the victory. Also cashing were November Niner JC Tran, Jeff Gross, and Matt Glantz.
| Rank | Player | Prize |
| --- | --- | --- |
| 1 | Steven Silverman | $891,660 |
| 2 | JC Tran | $526,890 |
| 3 | Jeff Gross | $364,770 |
| 4 | Matt Glantz | $243,180 |
This is Silverman's second big score in a high roller event in 2013. Back in May, he chopped the PokerStars and Monte-Carlo Casino® European Poker Tour Grand Final €25,000 High Roller three ways, earning $1,016,745. Silverman now has over $3 million in career tournament earnings.
With 21 entries, the Alpha8 has to be happy with the turnout for their first event. The Season XI WPT World Championship $100,000 Super High Roller attracted that exact number of entries. The 2013 Aussie Millions A$100,000 Challenge, albeit very far from everything, only fielded 22 entries. This is very strong company to be in.
They also missed out on having Bonomo and Sands in the field because they were both still alive in the Championship Event. Phil Ivey, who busted in the Championship Event and was still in Florida when the Alpha8 kicked off, chose not to play. This is bizarre because he would've been able to sport his Ivey Poker patch on Fox Sports 1.
Beyond the turnout, the set and the venue were world-class. The crew employed to build the feature table and the surrounding area did a terrific job, and the viewers should have a pleasant experience. There were also great characters at the final table – which is good for TV – including the aforementioned four who cashed, plus Jason Mercier, Ike Haxton, and Bill Perkins.
PokerNews Editor-in-Chief Donnie Peters, fellow Senior Editor and 2013 World Series of Poker Bracelet winner (that's never going to get old) Chad Holloway and I had a great discussion about the Alpha8 on this week's PokerNews Podcast. I welcome you to download it and let us know your opinions regarding the tour's chances of success and possible future venues.
3. Ultimate Poker Releases Update, Then Crashes
Over the weekend, Ultimate Poker released a highly anticipated software upgrade. The new UP included changes to the tables, the lobby, tournaments, a player awards program, and an online merchandise store. With updated graphics, resizable tables, and preset betting buttons, the site now has a more modern feel.
The VIP program, named Color UP, has multiple tiers that are broken down both yearly and monthly. There are eight monthly tiers and two yearly tiers, and each player begins in Tier 1, the White Chip tier.
Unfortunately for UP, their site promptly crashed after the re-launch. They released the following statement on their website regarding the crash:
"Ultimate Poker encountered several technical difficulties between the dates of Aug. 24th and Aug. 26th that affected a multitude of players. These issues have been resolved and normal play has resumed. All affected players have been issued refunds to their Ultimate Poker accounts for the Ring Games, Tournaments, and Sit & Go's that were adversely affected during this time period. We are sincerely sorry for any inconvenience this caused to our players. If you have any questions or concerns, regarding this manner, please don't hesitate to contact us at your earliest convenience."
After the site re-opened, there were still fewer tournaments and sit & go's running than usual.
UP, while dealing with these issues, is also gearing up for their first ever live tournament series, the Red Rock Ultimate Poker Challenge, which begins on Friday.
With WSOP.com's launch pending, the value of "being first" is getting smaller and smaller for UP. All of the problems they experienced during their initial launch, and all of the problems they encountered this past weekend, probably won't affect WSOP.com as much, because they've been developing their software for a very long time.
If PokerStars re-enters the U.S. market in the foreseeable future, we already know how powerful its software is.
There's also the issue that UP still isn't available on Macintosh operation systems. Although only 11.6 percent of U.S. PC vendor shipments were Apple in the first quarter of 2013, outside of the business world and in the poker world there are a lot of Mac users. Completely cutting off – please don't tell me to download Windows on my Mac – a part of your customer base is never a good idea.
UP still has time to grow, and for a little while longer they will be the only real-money online poker site in the U.S., but that novelty will wear off quickly and they will need to perform much better against real competition.
4. Hoff Passes
On Sunday, 73-year old Bobby Hoff passed away. Hoff, known as "The Wizard," finished runner-up to Hal Fowler in the 1979 WSOP Main, and was unable to capture WSOP gold in his lifetime. Hoff's cause of death is unknown.
Several poker players tweeted their condolences upon hearing the news, including the following:
RIP Bobby Hoff = poker legend. He took several bad beats playing heads-up in 1979 WSOP main losing to 1st amateur to win it - Hal Fowler.

— Mike Sexton (@MikeSexton_WPT)
So sad to hear about Bobby Hoff. He was a true NL artist + always such a pleasure to see at + away from the tables. #RIPwizard

— Erik Seidel (@Erik_Seidel)
Well said: RIP Bobby RT @Erik_Seidel Sad to hear about Bobby Hoff. He was a true NL artist + a pleasure to C at + away from table #RIPwizard

— phil_hellmuth (@phil_hellmuth)
T.J. Cloutier once said the following about Hoff's loss to Fowler in the Main Event:
"No one – and I mean no one – could have beaten Hal Fowler that day. Not even God. He was just getting the cards and that was that."
On the final hand, Hoff was eliminated with pocket sixes against Fowler's seven-six offsuit. Fowler got the chips in with a gut-shot straight draw, and hit it.
With such great support from the poker community, and players like Doyle Brunson, a good friend of Hoff''s, possibly campaigning for him, I wouldn't be surprised if the Wizard found himself in the Poker Hall of Fame this fall a la Brian "Sailor" Roberts. Last year, Brunson campaigned for his friend to be voted in, and the voters obliged.
This isn't the time to count votes though. Our thoughts and prayers are with Hoff and his family.
5. PokerNews to Attend Premier of Runner Runner
On Sept. 18, Runner Runner will premiere at Planet Hollywood in Las Vegas, and the aforementioned Chad Holloway will be on hand.
The 20th Century Fox film, starring Ben Affleck and Justin Timberlake, uses online gaming as a backdrop for its action-filled plot, and it was written by Brian Koppelman and David Levien, the screenwriters for Rounders.
Brad Furman (Lincoln Lawyer) is the director.
If you haven't seen it already, here is the trailer:
The main thing I hope people realize is that this isn't a movie about poker, nor is it a sequel to Rounders. Affleck and Timberlake will most likely not be playing heads up for rolls during the final climatic scene, nor will they be discussing things like VPIP or bankroll management. This is an action film with poker sprinkled into it.
That being said, the online poker scenes with Timberlake in the trailer look solid. Even though it's very simple, it's refreshing to hear the actors use "three-tabling" and "win-rate" correctly. It looks as if Koppelman and Levien have – again – found a way to bridge the gaps between people who know nothing about poker, casual poker fans, and poker buffs.
Likewise, Koppelman and Levien are both very aware of the Ultimate Bet disaster. This could very well be a social commentary about UB, the government's role in cleaning up after Black Friday, and online poker in America in general. They don't want casual movie goers to walk away from this film thinking that online poker is something evil, rather they want the viewers to think that it is safe when regulated properly.
I am personally very excited for this film, and I can't wait to read Chad's recap of the event. There is also going to be a PokerNews camera crew on hand, so fingers crossed we may have video interviews with Timberlake and Affleck.
Get all the latest PokerNews updates on your social media outlets. Follow us on Twitter and find us on both Facebook and Google+!