Five Thoughts: Bitar's Plea, WSOP APAC, Saul Ships, and Blom's Swings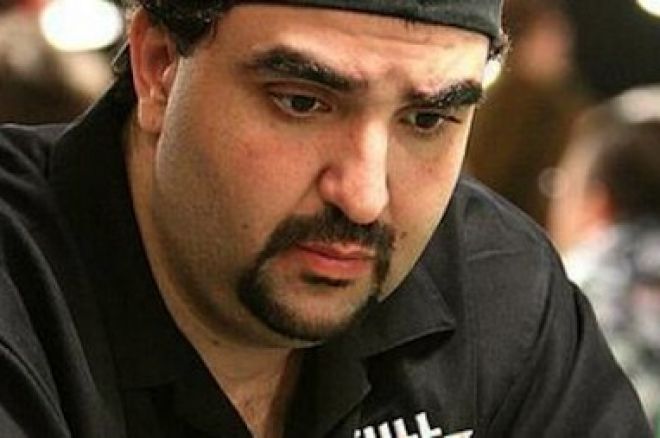 On Monday, The Wall Street Journal reported that former Full Tilt Poker CEO Ray Bitar reached a plea agreement with the U.S. government. John F. Baughman, his attorney, announced that Bitar needs a heart transplant, and that this is a "very unusual situation."
According to Dave Behr of FlushDraw.com, Bitar is a Class IV heart transplant patient, and likely needs either a heart transplant or an artificial heart to survive. If Bitar doesn't receive a transplant, he has a 50% chance of dying in the next 6 to 12 months, according to his doctors.
Bitar's health will likely allow him to avoid jail, but his lawyers indicate he will plead guilty to two felonies. As punishment, Bitar will likely forfeit around $40 million in assets, including his multi-million-dollar estate in Glendora, California.
Lawyers on both sides agree that imprisonment would be "extremely incompatible." Additionally, the heart transplant board Bitar plans to meet with on May 6 would likely reject him if he were sentenced to prison.
Despite this, there is still a small chance that U.S. District Judge Hon. Loretta Preska orders jail time for Bitar.
Not surprisingly, many members of the poker community want blood.
"Karma always equals out," said one poster on TwoPlusTwo.
If potential heart failure is truly the karmic punishment for those guilty of committing non-violent white-collar crimes, then Wall Street would be littered with dead bodies on a daily basis.
Bitar has made mistakes. Countless mistakes. He is largely responsible for the failures of Full Tilt, which devastated the poker world and are still negatively affecting the game today, and he should be punished. However, to insist that he deserves capital punishment for his crimes is absurd.
1. Bitar's Plea
In May of 2012, in anticipation of the deal between PokerStars and Full Tilt, I asked our readers this: "If the players are paid in full, will you forgive Howard Lederer and Chris Ferguson?"
Of the poll participants, 79% said no.
Looking back, I don't know why Bitar was omitted from the poll. Perhaps I already knew that Bitar would never be forgiven. After all, he was never glorified for being a likeable guy in the poker industry. He didn't win the Main Event. He didn't win a World Series of Poker bracelet. He was never featured on ESPN for his ballroom dancing skills, or his ability to slice fruit using playing cards.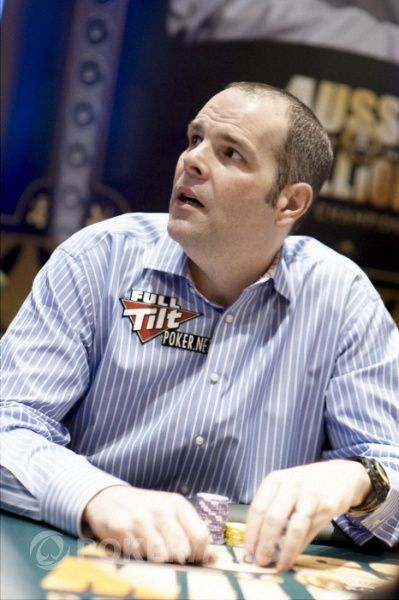 It's easy to vilify those whom we don't see. Therefore, if poker fans will likely never forgive Lederer and Ferguson, then there's no chance that they will forgive Bitar.
I have no problem with public mockery or shaming — I even let out a giggle when Bitar's face was Photoshopped onto the Tin Man from the Wizard of Oz — but, if these reports are true, and Bitar isn't trying to evade jail time via some kind of mob-like tactic, then actually wishing death or extreme physical harm on him is beyond cruel. Regardless of his actions, he is still human.
According to TheRichest.org, Bitar's net worth is $40 million. The aforementioned punishment listed above is $40 million in assets. While his estimated net worth could easily be incorrect, or Bitar could have extra money hidden overseas, you can do the math. This proposed forfeiture would likely break him monetarily.
Even if he receives a heart transplant, Bitar may never return to full physical strength. He could even die, as nearly 25 percent of heart transplant recipients show signs of rejection during the first year after transplantation. Most rejections can be addressed with medications, while others are fatal.
As I wrote in my previous article about addressing forgiveness, I do not ask that you sympathize with Bitar. If Full Tilt's inability to pay back its players has caused you economic despair or effectively terminated your employment as a professional poker player, then you have ever right to detest Bitar. He has done you wrong but please remain civil.
Bitar will be punished, justly, and rightfully so. You don't need to forgive him but don't openly cheer for the man's death. It only makes you look more wicked than he looks.
2. The WSOP Goes Down Under
The WSOP is officially down under, as the inaugural World Series of Poker Asia-Pacific kicked off last week at Crown in Melbourne, Australia. Two of the events are already in the books, and the first-ever WSOP APAC winners are Bryan Piccioli and Jim Collopy. Piccioli and Collopy won Events #1 and #2 and earning AUD$211,575 and AUD$69,662 respectively.
Piccioli, the first player to ever win a WSOP on Australian soil, was also the first player to ever win an "accumulator" bracelet event. Ironically, the American poker pro defeated hometown hero Jonathan Karamalikis heads up. Karamalikis, known as "xMONSTERxDONGx" online, earned AUD$130,743.
WSOP APAC Event #1 $1,100 Accumulator Results
| Seat | Player | Prize (AUD$) |
| --- | --- | --- |
| 1 | Bryan Piccioli | $211,575 |
| 2 | Jonathan Karamalikis | $130,743 |
| 3 | Jay Loo | $96,305 |
| 4 | Jonathan Duhamel | $71,870 |
| 5 | Jeremy Ausmus | $54,337 |
| 6 | Graeme Putt | $41,610 |
| 7 | Iori Yogo | $32,268 |
| 8 | Peter Kleugden | $25,335 |
| 9 | Ryan Otto | $20,138 |
On the final hand, Piccioli four-bet shoved, putting Karamalikis at risk, and the Aussie called with pocket tens. Piccioli was behind with ace-eight off-suit, but the flop gave him a backdoor wheel draw. Piccioli needed an ace or running cards and received the latter as the turn and river brought a five and a deuce respectively. Piccioli made his wheel — and the "chicken dinner."
With the win, Piccioli now has $600,000 in live career tournament earnings to go with the $5 million he's earned playing online tournaments.
Collopy bested a strong final table that featured 2013 Global Poker Index Player of the Year contender Dan Shak, 2012 GPI POY runner-up Marvin Rettenmaier, and Team Ivey pro Mike Leah.
WSOP APAC Event #2 $1,650 Pot-Limit Omaha Results
| Place | Player | Prize (AUD$) |
| --- | --- | --- |
| 1 | Jim Collopy | $69,662 |
| 2 | Edison Nguyen | $43,050 |
| 3 | Tino Lechich | $30,988 |
| 4 | Scott Reid | $22,712 |
| 5 | Dan Shak | $16,940 |
| 6 | Paul Sharbanee | $12,856 |
| 7 | Mike Leah | $9,923 |
| 8 | Martin Kozlov | $7,784 |
| 9 | Marvin Rettenmaier | $6,207 |
In the end, it was "MrBigQueso" who shipped the most cheese and earned his first-career WSOP bracelet. Collopy nearly won a bracelet at the 2010 World Series of Poker Europe, finishing runner-up ($247,924) to Gus Hansen in the £10,000 High Roller Heads-Up Event.
Another Aussie, time Edison Nguyen, fell just short of winning a bracelet on his home turf. On the final hand, Collopy was fortunate enough to turn two pair against Nguyen's superior hand. Collopy's hand held when the river bricked off --and he was the last player standing.
This is a momentous occasion for the WSOP, Crown, and the Asia-Pacific region. It's common knowledge that the region is experiencing a bit of a poker boom, and very few poker venues in the world can compare to Crown. Between the city of Melbourne, the amenities on property, and the overly gracious staff, Crown is a fantastic place to play in, cover, or even watch a poker tournament. Bringing the WSOP brand to Australia seems like a no-brainer.
Events #2 and #3 of WSOP APAC have delivered less than desirable top prizes however, and on Tuesday, the worth of a bracelet won in Melbourne was questioned.
3. Are All Bracelets Equal?
On Tuesday, John Eames tweeted the following:
@WSOPTD do you think having first prizes of $69k and $52k help keep a @WSOP bracelet the most coveted prize in poker?

— John Eames (@johneamespoker)
The "$69K and $52K" Eames is referring to are the first-place prizes for WSOP APAC Events #2 and #3 respectively. Event #3 is a $2,200 Mixed Event, and the final table was set on Tuesday. Among the finalists are eight-time WSOP winner Phil Ivey and four-time WSOP bracelet winner Daniel Negreanu.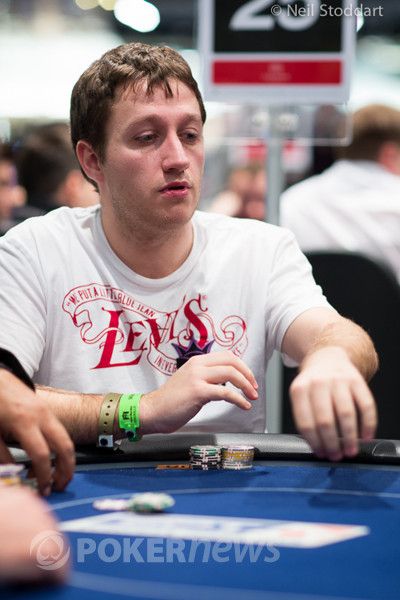 After reading Eames' tweet, I did a little research. Since the start of the 2005 WSOP, only two open bracelet events (including the WSOPE) have generated a first-place prize worth less than $100,000. Ivey won Event #8 of the 2009 WSOP, a $2,500 No-Limit 2-7 Single Draw event for $96,361, and Yan Chen won Event #14 of the 2010 WSOP, a $1,500 No-Limit 2-7 Single Draw event for $92,817.
Before 2009, the last five-figure first-place prize was inEvent #32 of the 2004 WSOP. Norm Ketchum took down the $1,500 Ace-to-Five Lowball event, earning $84,500.
Ace-to-Five Lowball hasn't been offered since, and as of 2013, there is no longer a low-stakes variant of No-Limit 2-7.
It is bizarre for back-to-back bracelet events to have such small prizes, but does it tarnish the bracelet? Are the WSOP APAC bracelets worth less than a bracelet won in Las Vegas? I honestly don't know, but it's certainly debatable.
I love that the WSOP no longer has borders. To truly be the "World" Series of Poker, it was necessary to expand from Las Vegas. The WSOP successfully did this, launching the WSOPE. No WSOPE event has ever had a first-place prize worth less than $100,000, and the average first-place prize for the Main Event has been well over US$1 millioin.
While I refuse to make a snap-judgment as to the worth of the WSOP APAC bracelets, it is disappointing to see small prize pools. Since March 1, the following tournaments have generated a first-place prize worth more than $100,000: Event #1 of the Borgata Spring Poker Open, the Irish Open, the Eureka Poker Tour Czech Republic Main Event, the CardPlayer Poker Tour Wynn Classic Main Event, the Battles at the Beach Main Event, the Foxwoods Poker Classic Main Event, the UKIPT Season 3 London Main Event, and the Chicago Poker Classic Main Event.
None of those tournaments carry the prestige of a WSOP bracelet event.
Australia is a deserving place to host bracelet events, but something needs to be adjusted. Perhaps the high roller should have led the tournament series, attracting big buy-in players to stay and play in the side events, or some of the buy-ins could have been bigger, or the tournament is scheduled too close to the Aussie Millions. These could all be mitigating factors, and I am sure that the powers at be will do what is necessary to ensure that their next trip to Oz will produce better results.
The one argument that I won't even entertain is that the flight to Australia is too long. It's really not that bad, and it's just one day. Once you land, you can rest up in one of Crown's ultra-comfortable beds, and then enjoy Melbourne. Trust me, it's worth it.
4. Saul Ships a Ring
On Monday, Kevin "BeL0WaB0Ve" Saul won the 2012-13 World Series of Poker Circuit Foxwoods Main Event. Saul bested Lall Bharat heads up, earning $194,178, a WSOPC gold ring, and a seat in the Southern Comfort 100 Proof National Championship.
| Place | Player | Prize |
| --- | --- | --- |
| 1st | Kevin "BeL0WaB0Ve" Saul | $194,178 |
| 2nd | Lall Bharat | $119,742 |
| 3rd | Cory Waaland | $87,842 |
| 4th | Paul Snead | $65,096 |
| 5th | Ben Reason | $49,007 |
| 6th | Bobby Corcione | $37,356 |
| 7th | Ethan Foulkes | $28,662 |
| 8th | Pete Campo | $22,654 |
| 9th | Stephen Dare | $18,031 |
In the final hand, Bharat open-shoved on the button, and Saul instantly called. Saul's ace-king had Bharat's king-five suited in bad shape, and Saul held. This is Saul's largest win since he took down the WPT Bellagio Cup in 2007, earning over $1.3 million. From 2007 to the start of 2013, Saul only had one six-figure score.
He now has two since becoming a member of the WPT Champion's Club.
Saul sent out a very amusing tweet after the win:
His peers were equally elated:
@BeL0WaB0Ve congrats buddy, i hope it's just the first of many this year for you #saulcrushing

— Jason Somerville (@JasonSomerville)
It's very hard to continuously win on the live tournament circuit. We've seen countless players win large, seven-figure events, then slowly fade away. Some players disappear from poker completely, while others trudge along until they are the victims of merciless "busto" threads on TwoPlusTwo. For Saul's sake, it's very nice to see him re-emerge and bink a major tournament. Maybe he will be able to parlay his good fortune in the National Championship, and earn his first career bracelet.
Also at the final table was Paul Snead. If the name sounds familiar to you, here's why:
Snead joked about Tiffany Michelle while Saul was in the tank against him. Saul then referenced Scott Montgomery. My sources tell me there were no french fries at the table.
Congrats to Saul, and good luck in New Orleans!
5. Tollerene vs. Blom
On Wednesday, Viktor "Isildur1" Blom won just over $1.7 million from Ben "Bttech86" Tollerene in six hours. The following day, Tollerene won nearly $1.5 million back.
What's a million dollars between friends?
The action has been incredible between these two, and the swings are enough to make you sick. Personally, if I take a bad beat in a $3.50 sit-n-go, I don't take it as well as I should. I can't even imagine what dark things I would do – or at least think of doing — after losing $1.5 million.
In the past, Phil Galfond has written and vlogged about downswings. Unlike other nosebleed players, he is open and willing to share his emotions. For the most part however, we watch these violent swings with a sort of perverse, voyeuristic intrigue. We can never really quantify the magnitude of these million-dollar swings, yet we can't turn away.
We can't help but watch these high-stakes car crashes.
Will battles like these only end when someone is broke? When it's impossible for either player to reload? Are the edges even that significant?
We saw Blom disappear for a while after Brian Hastings destroyed him, winning $4.2 million from the Swede. To this day, there is a bit of tension between the two.
"Take my last $$," Blom typed into the chat box that day. "I don't want it."
Blom returned, of course, first with PokerStars, and then with Full Tilt. He is back on his feet, and back to swinging more violently than a yo-yo on molly. The railbirds rejoice every time they see the now unmasked Swede.
Another Hastings-like showdown is in the forecast. I don't know if it will be against Tollerene, and I don't know how soon it will occur, but Blom is just as fearless as he was in December 2009 when he appeared to have lost everything.
When he basically begged Hastings to take the last of his money.
Have your own thoughts on these Five Thoughts? Use the comments section below and don't forget to follow PokerNews on Twitter for up-to-the-minute news.
*The views expressed in this article are those of the author and do not necessarily represent those of PokerNews.
Photo courtesy of JeuxCasino.com