Legalized Online Gaming Must Clear Bank and Credit Card Hurdles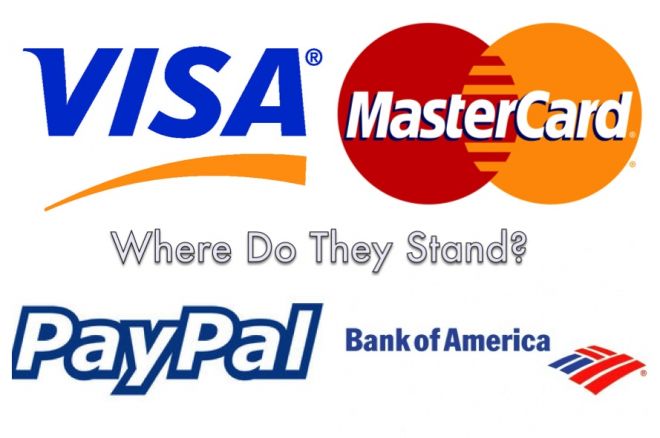 New Jersey's Internet gambling five-day soft launch is underway, and the failure of banks and credit card companies to process transactions has proven to be an early hurdle. After the Unlawful Internet Gambling Enforcement Act was enacted in 2006, many institutions implemented systems to reject gambling transactions, but now that individual states are legalizing online gaming, banks and credit card companies must adapt once again.
Bloomberg originally reported that Bank of America Corp., Wells Fargo & Co., American Express Co., and Paypal refuse to allow online gaming transactions due to previously established guidelines or out of fear that they could be held liable for underage gamblers and those who might be able to bypass geolocation restrictions.
Here's a look as various online gaming stances as reported by Bloomberg:
Visa and MasterCard allows transactions in states where online gaming is legal, but the ultimate decision lies with the card issuers. "Visa has updated its procedures to code newly legalized Internet gambling transactions so that financial institutions can identify and process them in states where they are allowed," said Visa spokeswoman Rosetta Jones.
Bank of America doesn't allow transactions, but is reviewing on whether to permit the in the future.
American Express doesn't allow its cards to be used for gambling.
Neither Wells Fargo nor Discover Financial Services allow transactions citing federal compliance issues.
Internal policies, which could change in the near future, prevent Paypal from processing gambling transactions.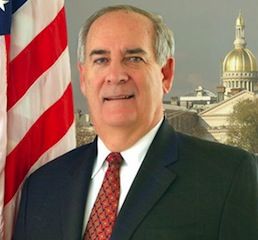 "Clearly, we're going to have struggles for some folks who are going to not be able to have their accounts funded through traditional means with their own bank," said David Rebuck , Director of the New Jersey Division of Gaming Enforcement. "They'll do it through alternate means, or they'll find other banking institutions that will allow them to. It's going to be a growing process."
According to the Press of Atlantic City, those alternate means consist of wire transfers, checked, Automated Clearing House transfers, and brick-and-mortar deposit options. In the meantime, the Division of Gaming Enforcement banking department has reached out to various payment processors and the U.S. Department of the Treasury to help pave the way for online gaming payment processing.
"The government is working its end to try to build confidence in the banks. The private sector obviously is working with their banks and trying to give them confidence," Rebuck said.
On Wednesday, the New Jersey Casino Control Commission held a hearing on Caesars Interactive Entertainment – which was approved for a license – and Caesars Interactive CEP Mitch Garber was confident that banks would eventually get on board.
"If you were to say to me, 'Why doesn't California or Illinois or New York have online gambling,' I would say to you, 'They will,'" Garber said. "I will tell you that Bank of America and PayPal and Citibank - anybody today who's a little bit uncertain about letting their issued card members use their credit cards for online gambling - will get comfortable with it."
Garber concluded: "They will need to crawl along slowly, watch the experience of others and realize that it can be well-regulated, well-taxed, well-run, managed responsibly, and they'll do it."
Get all the latest PokerNews updates on your social media outlets. Follow us on Twitter and find us on both Facebook and Google+!