America Gaming Association Hires Former Obama Campaign Manager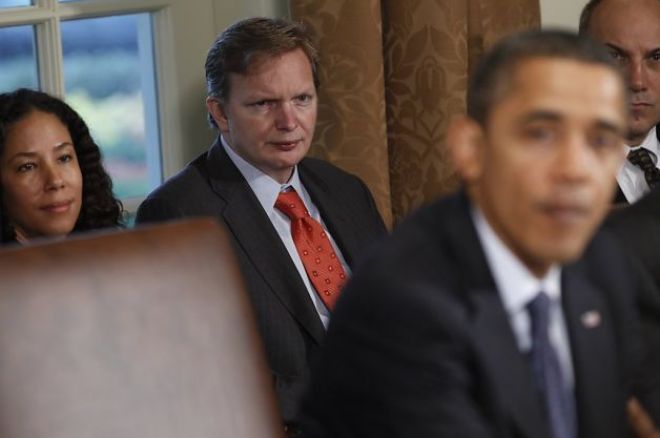 The American Gaming Association (AGA) is already making headlines in the New Year. Earlier this week the nation's leading casino trade association announced significant staff additions – including President Obama's 2012 campaign manager Jim Messina – and that was followed by a blog from AGA President Geoff Freeman on The Hill advocating for regulation of online gambling.
"The big news this week is the American Gaming Association's recent escalation of its efforts for online poker legislation. This includes bringing on Jim Messina, President Obama's 2012 campaign manager, for this push," Rich Muny, VP of Player Relations for the Poker Players Alliance (PPA), said in his weekly update. "I see this as very positive news in our fight. As I have been sharing since the Unlawful Internet Gambling Enforcement Act passed in 2006, the more we advocate for our game, the more we will see others join and expand their efforts here."
Messina, who was the White House Deputy Chief of Staff for Operations under President Barack Obama from 2009 to 2011, was brought on to help with grassroots campaigns. According to a press release, the other hires included:
Sara Rayme, senior vice president of public affairs. Rayme previously worked with MGM Resorts International, becoming a vice president of government affairs and leading the Maryland lobbying and referendum campaign for casino expansion. She will oversee all the AGA communications, research and campaign-style initiatives.
Chaka Burgess, vice president of government relations. Burgess brings nearly 20 years of experience in coalition building, lobbying and ally development. He formerly worked as director in the global government affairs division of Amgen Inc., a major biopharmaceutical company, where he built and implemented advocacy and outreach programs. Burgess joins Whitaker Askew, vice president of government affairs, and the two will work closely with Rayme to lead the AGA's advocacy efforts.
Allie Barth, senior director of communications. Barth joins the AGA from the U.S. Travel Association, where she developed and managed the organization's internal and external communications and implemented strategic campaign initiatives. She will execute the AGA's communications platform.
Elizabeth Cronan, director of gaming policy. Cronan previously worked as director of global government relations and public affairs at International Game Technology (IGT), head of the U.S. legal and research division for Gambling Compliance, and advisor to the board of GeoComply, a geolocation company actively engaged in online gaming expansion. She will lead the AGA's public policy activities, including regulatory reform and anti-money laundering initiatives.
Virginia Hurt Johnson, general counsel. Johnson brings 30 years of experience in the private and public sectors and has extensive knowledge of the executive and legislative branches. As part-time general counsel, Johnson will address the AGA's day-to-day legal needs, manage outside counsel and guide the organization as it attracts new members and opportunities.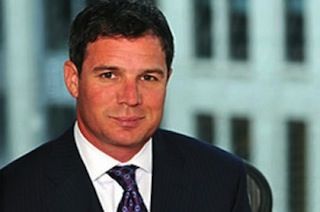 "These extremely talented new members of our team will help us build off the success the AGA has enjoyed and pivot to our next generation organization," said Freeman. "Through groundbreaking research, aggressive outreach and on-the-ground activities, this group of experts, coupled with our existing team, will position the AGA to champion gaming's value as a driver of innovation and economic growth. I am extremely excited about our burgeoning team—those who have been with the AGA and the critical additions we announce today."
On Jan. 7, Freeman penned a blog titled Regulate, Don't Ban, Online Gambling for The Hill, a forum for lawmakers and policy professionals. In it, Freeman encourages Congress to take a closer look at online gambling:
"Congress has the chance to enact strong regulatory standards that provide a uniform set of protections for consumers while respecting states' rights to choose what is in their best interests. The technology exists now to allow regulated online gaming that can preserve the integrity of the games to protect consumers, prevent underage play, promote responsible gaming, and provide law enforcement officials the tools they need to identify fraudulent and criminal activity."
To read the blog in its entirety, click here.
*Lead photo courtesy of Charles Dharapak, ASSOCIATED PRESS
Get all the latest PokerNews updates on your social media outlets. Follow us on Twitter and find us on both Facebook and Google+!
Executive Editor US, PokerNews Podcast co-host & 2013 WSOP Bracelet Winner.