Amsterdam's Court Rules Poker to Be a Skill Game, Not a Game of Chance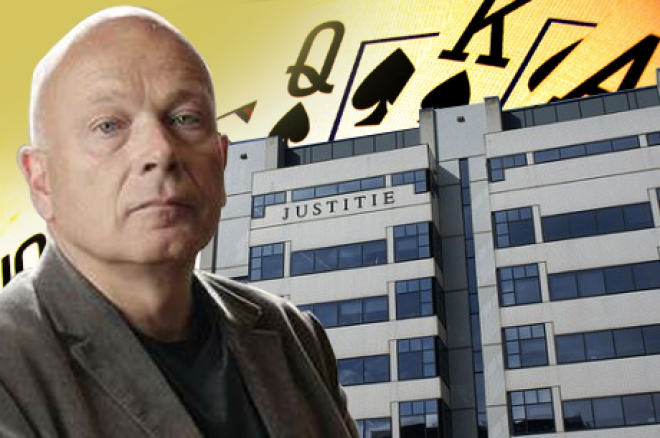 After a seven-year trial, Amsterdam's court dismissed charges against three men accused of violating the national gambling law with a verdict that finds poker to be "first and foremost a game of skill, not of chance".
The decision has been based on research conducted by a group of independent experts and, although it is still too early to understand how this will change the poker industry's future in the Netherlands, is a significant step towards the legalization of the game, according to Amsterdam-based lawyer Peter Plasman.
Right after the verdict was made public, PokerNews contacted Mr. Plasman and discussed with him the ruling and its possible consequences for Dutch poker players.
PokerNews: This is the second time that a court in the Netherlands drops charges against people accused of violating gambling law by organizing poker tournaments. Is thinking that we can now organize events without a license going too fast?
Plasman: The issue is that the Dutch gambling law is not clear and it does not offer a precise definition of which games should be considered of chance and which ones should not. As for the spirit of the law, organizing activities related with gambling games without a license is to be prosecuted as a criminal offense.
Hence, regarding poker, organizing a tournament can only be punished as long as poker is considered a game of chance. Now, the court ruled that poker is not, and things are meant to change as the court has the last word.
Are you saying that — based on Amsterdam court's ruling — I can already organize a poker tournament during the weekend without fearing an arrest?
It's possible, but at the same time it would still be risky. The prosecutor has the right to intervene, to stop the tournament and to sanction the organizer. There is still much to be done before we can consider this a closed issue. There could be another judge, somewhere, ruling that poker is a game of chance.
At the same time, there's also a strong argument playing in favor of people "guilty" of organizing poker events, as two big courts already ruled that poker is not a game of chance. Based on this, please allow me the freedom to think that when similar cases will happen again in the Netherlands, we will see more rulings in line with Amsterdam's one.
The prosecutor said that he's now studying the trial's papers to consider whether to appeal against the ruling or not. What do you think will happen?
I remember a case I worked on back in 2010, when poker player and tournament organizer Steven van Zadelhoff had to face the court in The Hague for similar reasons. Charges against van Zadelhoff were dismissed because the judge found that poker was not a game of chance, but a skill game. Which is also what we firmly believe.
In that case, the prosecutor decided to appeal against the ruling. But, two years later, the Advocate General at the Court of Appeal announced the appeal had been withdrawn.
Why do you think it took such a long time before getting to a verdict?
It happened partly because the ruling came after experts conducted some extensive research. Most of the delay came from the case lying on a shelf for quite some time, though, and I am not able to tell you why that happened.
It can also be the case that they wanted there to be ambiguity on how poker should be considered and whether the game is about gambling or not, but that's speculation on my part.
What do you expect now? Will there be more tolerance for poker tournaments in the Netherlands?
The fact that two different courts came to the same conclusion might make the prosecutor say that it's time to halt bringing people in front of criminal court. That is to me a sound reasoning, but I can't be sure.
Get all the latest PokerNews updates on your social media outlets. Follow us on Twitter and like us on Facebook now!