Nevada and Delaware Sign Online Poker Partnership; States to Share Player Pools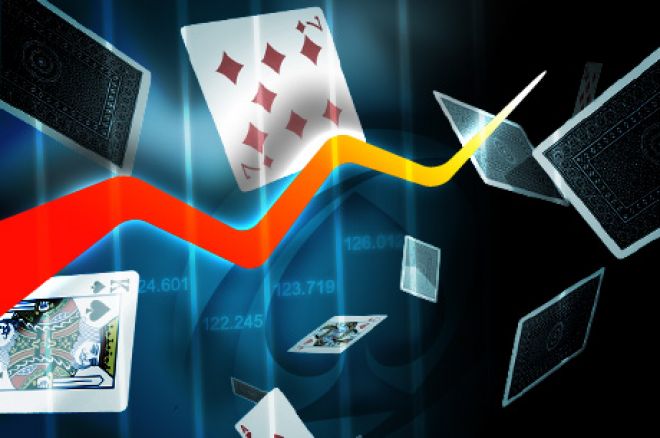 The governors of Nevada and Delaware signed off on an agreement Tuesday that will see the two states join together for Internet poker.
Nevada Gov. Brian Sandoval and Delaware Gov. Jack Markell met in Wilmington, Del. on Tuesday morning to endorse a poker-only interstate compact that will allow online players from each state to compete against each other. The agreement, the first of its kind in the U.S., will aim to expand the marketplace for the two small states which have struggled to meet financial goals in the dawn of the industry's launch.
Online gambling in Delaware generated just $396,000 in the first three months, well behind pace for its goal to generate $5 million in revenue during the first year. Nevada won't release data on the online gambling industry until more operators are running, but the early traffic numbers have been underwhelming.
Nevada has three online poker websites operating real-money games. Ultimate Poker, owned by Station Casinos, launched last April. WSOP.com, owned by Caesars Interactive Entertainment, opened for business in September. The third site, RealGaming.com, announced its launch last week.
In Delaware, the online gambling platform is provided by 888 Holdings under the jurisdiction of the Delaware state lottery. Poker games are offered by a trio of Delaware casinos — Delaware Park, Dover Downs and Harrington Raceway — which share online poker liquidity with each other. The online poker market opened last November and, according to PokerScout.com, is averaging only 16 real-money players over the past seven days.
According to Gov. Markell, players in Nevada and Delaware will log into local online poker sites, where they will find tables that include players located in both states. While the player pools will be combined, players in Nevada will remain subject to Nevada law, and Delaware players will be subject to Delaware law.
"Because of this agreement Nevada online gaming patrons will have access to a broader selection of poker games and tournaments and will be able to participate in a fair and reasonably-regulated gaming market," said Gov. Sandoval on Tuesday.
Added Gov. Markell, "By combining player pools we will be able to make our online poker offerings more diverse, more competitive and more enjoyable."
There is no set date for the implementation of the shared liquidity pools, but Markell said the next step is to work with technology partners to ensure that all of the measures are in place. "It is in everybody's interest to push this as quickly as we can," he said.
PokerNews reached out to Caesars Interactive Entertainment on Tuesday and received the following statement from CEO Mitch Garber: "We are very pleased with agreement between Delaware and Nevada. It's another case of forward thinking and an endorsement of the importance of pooled liquidity especially for lesser populated States. As Nevada set the blueprint for regulation, they now are setting the blueprint for inter-state collaboration."
New Jersey followed Nevada and Delaware last year to become the third to legalize online poker. As of now there's no word on whether New Jersey will form a partnership with Delaware and Nevada. The Garden State generated $8.4 million in the first six weeks of Internet gaming, which fell below estimations.
"I've had conversations with New Jersey," Sandoval said when asked about a potential partnership. "We'd love to have New Jersey as a partner as well."
Here's video of Tuesday's signing in Wilmington, courtesy of Delaware Online :
This is a developing story, so be sure to follow this page for updates. Get all the latest PokerNews stories on your social media outlets. Follow us on Twitter and find us on both Facebook and Google+!