The Road to Hong Kong: Tom Hall's Journey from England to Macau's Biggest Cash Game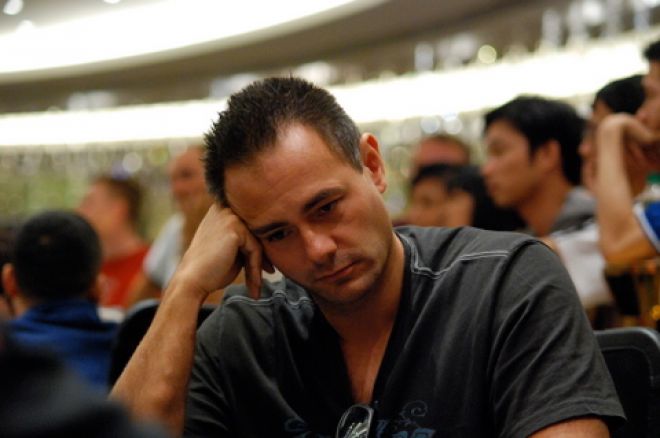 For decades, Las Vegas was home to the world's biggest poker games, but in the last five years they have shifted to the other side of the world. For the last three years, the Poker King Club Macau has played host to the "Big Game," which has earned a reputation as the highest-stakes poker game in the world with blinds that vary from USD$4,000/$8,000 to USD$12,500/$25,000. Railbirds have been captivated by the action, but unfortunately information on the game is scarce.
Occasionally, a photo will spring up on Twitter, or a post will appear in a dedicated TwoPlusTwo thread, and more times than not the source of the information is a man named Tom Hall. He's not the European Poker Tour regular by the same name. Instead, this Hall has established himself in the Asian gaming realm as "HongKongTom."
Born in Farnham, Surrey to a German mother and a Eurasian father from Hong Kong, Hall's parents, who were, respectively, a languages specialist and a fluid aerodynamics scientist, made education a priority for both him and his sister.
"Every mealtime from when we were tiny was Q&A, capital cities, geography, math and physics questions, odd facts, chemical symbols and history questions or stories," Hall recalls. "They also forced us to read a lot, and my sister and I constantly read books at the same time. Very useful as we both learned to read upside down — a skill that has occasionally been useful as people often leave papers or notes in negotiations visible — they just assume people can't read upside down!"
When he was 12, Hall took a paper route in his local village, a gig that required him to rise at 5 a.m. and deliver newspapers on his bike no matter the weather. It was a job that taught Hall that with hard work comes money, something he reminds himself with a keepsake — his first paystub for £2.55. Hall followed up his paper route with jobs as a kitchen porter, waiter, and hotel barman.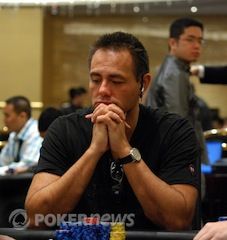 "I used to be into geology and stamp collecting as well," Hall says. "I worked out where to find fossils and geodes in chalk quarries and other places. [Stuff] that you could sell to gem and fossil shops. The entrepreneurial bit started young with me."
As the seeds of entrepreneurship began to grow, education took a back seat. Instead of studying, Hall spent time surfing in Cornwall, playing rugby, and skiing whatever slopes were available. With deteriorating grades, Hall opted to enter the workforce as opposed to attending University, a decision that disappointed his parents.
"I realize now what a dick I was back then, constantly fighting with my parents. When you become a parent yourself, life teaches you many lessons and makes you reevaluate yourself and your own behavior," Hall said. "Now, I look at my parents with enormous pride in what they have achieved at their work — Dad was nominated and became a Fellow of the Royal Society in the mid 90s; Mum worked for the BBC for many years — and even more so [for what they did] as parents."
Speaking of Hall's parents, his dad's connection to Hong Kong allowed Hall to grow up with both Asian and Western cultural influences, something that would serve him well in the business world as an adult.
"We used to go to Hong Kong every other year to spend time with my grandmother who was the real matriarch of the family," Hall explains. "Mum and dad met each other at a party in the 1960s in Hong Kong, so the family has always had a close affiliation with Hong Kong. I was always fascinated by the buzz of Hong Kong and as soon as I could get out of London I went back to Hong Kong."
Indeed, in 1989 Hall moved to Hong Kong, which is where he met his wife, with whom he had two daughters. It's also where, in 2002, he and two partners, Chris Parker and Kan Tang, founded AsianLogic, for which he currently serves as Non-Exec Vice Chairman. The company started as a gaming consultancy firm assisting people hoping to do business in the Asia market, which led to relationships with companies like Betfair, DrHo888, and Playtech.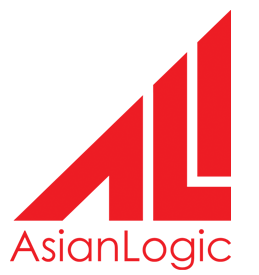 "It evolved slowly over the years into a gaming operator in its own right, with the main brands being Dafabet, Dafa888, and DafaPoker," says Hall. "These will be pretty unknown in the West but are major brands in Asia. We floated the company in late 2007 on the London Stock Exchange, but due to the fact that the financial world melted down in early 2008 our share price dropped some seventy-five percent for no reason other than the fact that people were selling everything they could for liquidity reasons (ALOG was delivering the results it said it would in its prospectus). It presented a bizarre one-off situation where we could take the company private, buy back pretty much all the shares we had sold in the IPO and be left with a chunk of change. So we worked with a few financial institutions that had invested in us and were prepared to remain on after and privatized it in 2009."
"Since then, the company has grown enormously and we have a thousand-plus staff," Hall continues. "Dafabet are the shirt sponsors of Aston Villa and also work with Everton in the English Premier League, and we sponsor snooker events and the like. We would love to also sponsor Liverpool (the team I support), but I'm actually really enjoying working with Villa and Everton and we are helping them build their Asian supporter bases."
Around 2005-06, AsianLogic bought the Asian Poker Tour (APT), and that led to bringing on Nam Le and JC Tran as ambassadors.
"They taught me how to play the game properly," Hall said of his poker origins. "I learned tournament poker first from them and later on after the first time I played the Macau Big Game and lost they really worked on my cash-game strategy."
Hall was one of the original players in the "Big Game," which began at Wynn Macau back in 2008. Back then the stakes were much smaller at HK$1,000/$2,000 (~USD$130/$260), but that didn't stop Hall from losing his HK$1,000,000 (~USD$130,000) buy-in that first session.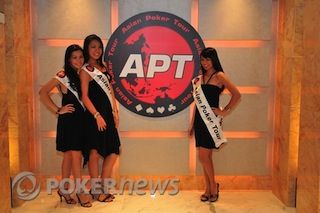 "I had no idea what I was really doing. I got really annoyed with myself as I felt that I was a better player than most at the table in those days. So Nam and JC developed a particular strategy for that game which they fine tuned as we went along," Hall expounded. "I gave them a piece of my action in exchange for the training and we made a lot of money in the early days. I also played in the session during the 2010 APT, which really catapulted the awareness of the game to the poker community when the table was Paul Phua, Richard Yong, myself, Tom "durrrr" Dwan, Phil Ivey, John Juanda, Johnny Chan, and a few others. Matt Savage posted about it on TwoPlusTwo. I got lucky that day when I hit a set over set against Richard to double up from HK$2,000,000 to HK$4,000,000, and then I hit the nut flush against second nut flush against Johnny Chan."
Since then the game has come a long way, both in stakes and skill. Hall admits that nowadays he is usually the fish at the table, so he doesn't play as much as he used to. As he put it: "Whilst I love poker, I don't love it to the extent I would like to donate cash to other people that are clearly better players than I am."
To read Hall's account on the high-stakes cash games in Macau, click here.
Over the years, Hall has posted some details online, but he's always careful about what he reveals.
"At some point early in the thread, I posted some comments specific to a player in the game which he didn't like," Hall admitted. "We hadn't really understood the exposure the thread was getting globally, so from that point onwards I have never posted specific info or pictures of any players."
While Hall has played in the "Big Game," he doesn't consider himself a pro. Instead, he's a businessman who enjoys playing poker in his spare time — his ideal game being USD$5/$10 pot-limit Omaha against his poker buddies Chris Parker, JC Tran, the Le brothers, Brandon Wong, Tommy Hang, Noah Schwartz, and Joe Hachem, accompanied by several bottles of wine (Hall is a red wine aficionado).
"Amongst our group of friends we have a rule that if anybody is still in a tournament he never has to pay for dinner until he either busts or wins," Hall says with a smile. "This cost us a fortune last year as JC qualified for the WSOP Main Event final table in July, which didn't take place till November. JC was free rolling dinner for nearly four months."
So what's next for Hall? He's made an effort to spend more time with his family, and instead of being away three weeks a month and spending one week at home, which was his routine for several years, he has reversed the trend and is now spending three weeks at home in Hong Kong.
Workwise, Hall is involved in the social gaming space (he recently set up Voidbridge Limited, a software company that develops games for social gaming and real-money markets) as well as in online poker, which includes developing an open-face Chinese and pineapple game, though he steers away from real-money online poker.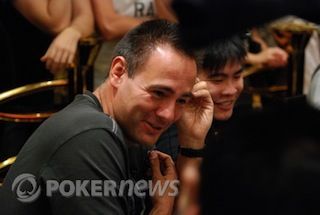 "I am not overly positive for the outlook of online, real-money poker going forwards," Hall admitted. "Online poker will continue to exist and like other forms of gaming will grow/shrink in popularity on a cyclical basis, but will always fall a long way behind online sports and casino. If there is a positive, I feel that live poker will slowly grow in popularity again as more states in the US regulate online and generate new players."
Finally, if his recent TwoPlusTwo post is any indication, Hall hopes to be one of the Macau contingent to play in this year's $1,000,000 buy-in Big One for One Drop at the 2014 World Series of Poker.
"I wanted to play two years ago, but for business scheduling conflicts was unable to play. I don't have the patience to play five-day or longer tournaments, but the chance to play in a capped-player, three-day event with some significant prize money at stake is a buzz for anyone," Hall said before estimating that a minimum of four Macau players would enter, though he believes it could be as high as nine or 10.
"Whilst I would still be a significant underdog in that event, with a bit of luck who knows what could happen. Still not 100% to play as I have to juggle a few trips around, but hopefully I will be playing a few tournaments to warm up," Hall concludes. "All I will say is that if I do end up playing and cash a decent amount of money, there will be some serious partying going on in Vegas after!"
Get all the latest PokerNews updates on your social media outlets. Follow us on Twitter and find us on both Facebook and Google+!
Executive Editor US, PokerNews Podcast co-host & 2013 WSOP Bracelet Winner.