Greece's Online Poker Monopoly Is Not in Short-Term Plans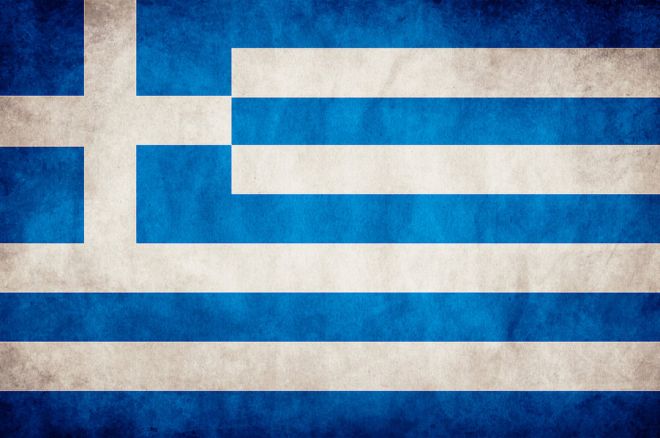 As the Greek Organization of Football Prognostics (OPAP) announced its decision to focus on the creation of a new online sports betting platform in cooperation with GTECH, the risk of Greece running the next online poker monopoly in Europe is now considerably thinner.
Although many thought Greece's government could opt to close its market to international operators in 2014 and put a brand new monopoly in OPAP's hands, the decision to focus on sports betting and not on poker is a game changer that is going to keep the country's market open for a while longer.
Even if the idea of regulating Greece's online gambling market with the establishment of a monopoly was initially challenged in court by the Remote Gambling Association (RGA) and the European Gaming and Betting Association (EGBA) in November 2011, the European Commission granted provision authority in January 2013 for OPAP to develop sports betting, casino, and also poker platforms as per an agreement signed with the Hellenic Gaming Commission (EEEP).
As for today, and until when OPAP will decide to jump in the online poker world and use the rights of managing the monopoly (virtually) established by the agreements signed with Greece's gambling authorities, the country will keep running in a "transitional phase," with 24 temporarily licensed operators offering games under a .GR domain.
Among the companies directly involved in the issue, are the Rational Group, the company behind PokerStars and Full Tilt Poker, that has been offering online poker to Greek residents through its PokerStars.GR and FullTiltPoker.GR domains as for a commercial agreement signed with Diamond Link, one of the 24 temporary licensees.
Taxes — Opened and Closed Loopholes
If on one side the possibility to stay in the Greek market to offer online poker products to Greece's players is what operators have been hoping for, tension between gambling companies and authorities is still high due to what is considered to be an unreasonably high taxation.
Only a few months ago, Greek online gaming taxes were in fact heavily increased, requiring poker sites to collect a 15% tax on all winnings over €100 and a 20% tax on winnings over €500. To make matters worse, losses on one day cannot be offset against winnings on another day.
In an attempt to alleviate some of the tax burden, PokerStars was temporarily creating a loophole for its Greek customers by offering €100 buy-in tournaments a month in advance that were essentially just placeholders for Greek players to offset their wins to days they had losses to decrease their tax liability.
After this was well publicized in the media, PokerStars decided to shut down these tournaments. However, there are still many Greek players using this loophole by entering tournaments in the client for future days and unregistering before the tournament runs in order to pay fewer taxes on their winnings.
High taxes and the risk to see the investments needed to enter Greece's online poker during this indefinite transitional phase led many operators to keep operating outside of the legalized market.
According to a report published by PokerFuse, GamblingData estimated total Greek gray market net revenues to be between €210 million and €260 million in 2011, with approximately 20% to 30% of these figures to be attributable to online poker.
Currently, there are over 400 blacklisted gaming companies, with their IPs blocked by the EEEP. This comes as a result of Greece's current legislation, which states that every time an unlicensed operator is identified, the EEEP immediately blacklists it and reports it to the country's Internet Service Providers regulator and the Bank of Greece in order to set an IP block and immediate restrictions to all its financial transactions.
Stay tuned at PokerNews for more news as it happens in the Greek online gaming marketplace.
Image courtesy of th07.deviantart.net
Get all the latest PokerNews updates on your social media outlets. Follow us on Twitter and find us both Facebook and Google+!