Poland's Gambling Legislation Costs Millions in Missed Tax Revenue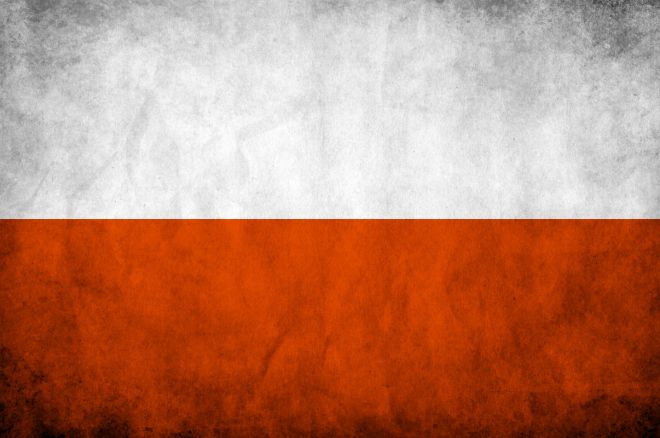 While Poland keeps its online poker market in the hands of "grey operators" by continuing to ban the game from the country, DLA Piper Anna Wietrzyńska-Ciołkowska told PokerNews that the country's missed tax revenues due to gambling restrictions could be about PLN 600 million — approximately €142 million.
Since 2011, Poland's online gambling market has been regulated by the Polish Gambling Act, a very restrictive set of norms that forbids online poker and allows online betting only on four operators holding state-issued licenses.
Yet, on March 25, 2014, amendments to the Polish Gambling Act made it possible for companies based anywhere within the European Union to process gambling-related transactions, opening Poland's online market to widespread online payment processors such as Skrill and Neteller
The modifications to Poland's gambling legislation came after considerable pressure from European institutions, which believed the gambling restrictions included in the Polish Gambling Act were in conflict with European treaties for the free movement of services within the Union.
Prior to the approval of the amendments, operators holding a valid Polish license were allowed to send and receive money exclusively to and from accounts operated by Polish banks, Polish branches of foreign banks and credit institutions.
Thanks to the new dispositions, Polish citizens and licensed operators are now allowed to use "other institutions authorized to operate payment accounts under the Polish Act of 19 August 2011 on Payment Services," including all the online payment processors authorized to operate in the European Union.
Despite this small opening, Poland's restrictive approach to online poker and online gambling in general is still under scrutiny of European institutions, as it might represent a breach of EU norms. Back in November 2013, the European Commission started an infringement procedure against the country, sending a formal letter to the Polish government in order to "to verify whether the measures in question are compatible with Article 56 TFEU, which guarantees the free movement of services."
To understand more about of the future of online poker in Poland and the importance of increasing the amount of financial services operators allowed in the country for the whole gambling industry, PokerNews spoke with DLA Piper legal advisor Anna Wietrzyńska-Ciołkowska.
First, let's try to start with some numbers about what the Polish Gambling Act actually regulates. What do we usually look at when we talk about online betting in Poland? How big is Poland's online market today?
According to a report prepared by the consulting firm Roland Berger, which was cited in the daily Gazeta Wyborcza on Feb. 18, 2014, the value of Poland's online gambling market is estimated at PLN 4.9 billion (just above EUR 1 billion).
The report estimates that the income of the four Polish operators holding Polish online betting licenses represents only 9% of this amount.
Speaking about the new measures on gambling transactions, how important is this decision to increase the number of financial services operators for the future of Poland's online betting?
This is a very important change as it will facilitate the process of paying stakes and receiving winnings in real time as well as making betting on the Internet safer for customers.
It will no longer be necessary for customers to prepay the cash for making bets in real time or to disclose such vulnerable data as bank account details or credit card numbers.
The change is also in line with general trends in e-services, where using payment instruments instead of a traditional bank account transfer is the norm.
Let's say that to allow transactions to and from online services like Skrill or Neteller puts Poland a little more in line with most European countries, which is a good thing. However, this is again going to apply only to online betting and not to online poker, since poker keeps being banned from the country. Why do you think Poland is still adopting such restrictive policies against online poker?
There is an ongoing discussion in Poland about whether poker should always be treated as a game of chance.
Contrary to the view of the Polish regulator, many people claim that in poker games where the participants play against each other and not against the operator, winning or losing depends not only on chance but mostly on the abilities of the players, their skills of logical deduction, and their ability to anticipate the reactions of other players.
Therefore, it is argued that poker should not be classified as a game of chance. However, the regulator thinks otherwise.
The current wording of the Polish Gambling Act allows only one type of online gambling, i.e. online betting, and expressly prohibits any other Internet game of chance, including online poker or online casinos.
The political party Twój Ruch has proposed a bill which would permit poker not only in traditional casinos but also in poker points and would also exclude license requirements where participation is free of charge and the winnings do not exceed PLN 760 (approximately €190).
The bill would permit poker on the Internet on terms similar to those applicable to online betting. What is more interesting, if enacted, the bill would permit operators from any EU or EFTA country to obtain a license in Poland (currently only Poland-based companies can apply for a license).
Some may argue that the Polish government is keeping the situation as it is too soon regulate everything with a monopoly. Last November, Poland proposed to change the gambling law in order to regulate online gambling through the establishment of a State-controlled monopoly. How did that go?
The proposed amendment of June 13, 2013 is intended to permit an additional distribution channel for selling lottery tickets on the Internet. As a result, in addition to online betting conducted by Polish license holders, the Polish Gambling Act would also permit online numerical lotteries.
However, this amendment would only apply to the state-owned company Totalizator Sportowy as it is the only entity exercising the State's monopoly on numerical lotteries. If any other operator tried to run online numerical lotteries or betting on the results of such numerical lotteries, it would be in breach of the Polish Gambling Act. It has not been adopted yet.
What does that mean? Is a monopoly similar to Sweden's one in Poland's future or not?
Compared to Sweden, the Polish monopoly currently covers only numerical lotteries (Lotto), cash lotteries, and telebingo. As mentioned above, it is planned to allow the state-owned Totalizator Sportowy to operate numerical lotteries (Lotto) via the Internet. But I do not believe that the scope of the State monopoly will be widened to include online poker.
As a monopoly could operate in violation with European regulations and considering also how European institutions already expressed criticism against Poland's hyper-restrictive gambling regulation, I wonder: how serious are European talks on gambling taken in Poland?
I believe that sooner or later online poker games in which the participants play against each other and not against the operator will be permitted, and that finally Poland will allow companies from other EU countries to apply for a Polish license.
Personally, I do not expect any further changes or deregulation unless Poland's hand is forced by EU law.
Yet, regulating a popular game like poker would also translate in a considerable increase of the country's tax revenues. How much do you think Poland is losing today, keeping the market as it is?
Referring once again to the Roland Berger report, it is estimated that Poland loses approximately PLN 600 million (approximately €142 million) in potential tax revenue, which would be paid in Poland by international betting operators if they were allowed to have a Polish license. I do not have any similar data for poker, but I would assume that the figure would be similar.
Image courtesy of th07.deviantart.net
Get all the latest PokerNews updates on your social media outlets. Follow us on Twitter and find us on both Facebook and Google+!