Poker Players Allege Theft of Property from Rio Hotel Rooms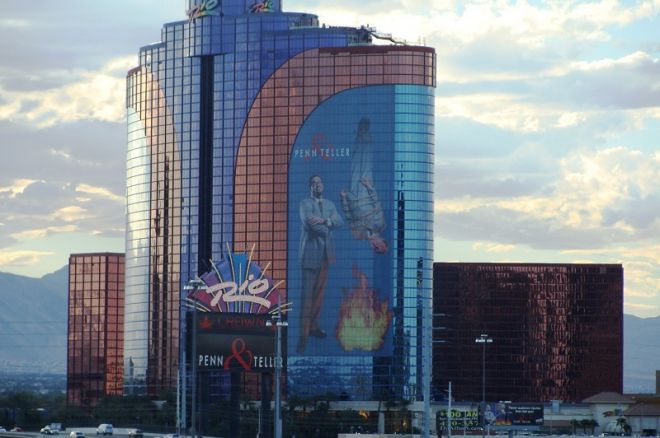 After a series of tweets were issued by poker professionals during the start of the World Series of Poker in Las Vegas, a potentially serious security situation at the Rio All-Suite Las Vegas Hotel and Casino has come to light. During the last 24 hours, no less than three poker pros took to Twitter alleging that personal property – including laptops and large sums of money – were stolen from their hotel rooms overnight.
The first player to sound the alarm was Finnish pro Lauri Pesonen, who issued the following tweet at 8:52 p.m. local time Tuesday night:
With much of the poker world still getting into the swing of the WSOP season, Pesonen's warning went relatively unnoticed overnight, but as the day dawned another poker player voiced his concerns with this cryptic message:
Just about six hours after wondering if he was dreaming, longtime circuit grinder Manh Nguyen let the rest of the poker community know his worst nightmare had indeed come true, confirming that another act of in-room theft had allegedly taken place:
Finally, nearly 15 hours after Pesonen's initial warning, fellow Finnish pro Joni Jouhkimainen also confirmed via Twitter that his belongings had been absconded with overnight:
With the word out concerning security issues at the Rio, and poker's brightest stars in town with their bankrolls in tow, several players saw fit to retweet and reply to the trio who had allegedly been victimized by burglary. The list of those to offer their condolences, or attempt to seek a resolution, included Tristan Wade, Timothy Adams, D.J. MacKinnon, and Bryan Micon, with each expressing a combination of sympathy and concern.
With the Twitter-verse abuzz over allegations of theft from player rooms - the second such incident to take place in less than a year after the EPT Barcelona stop was marred by laptop intrusions - PokerNews reached out to Nguyen to find out his side of the story in more than 140 characters. Here's what he told us:
I came to the Rio for the WSOP with my friend Jimmy Chen. He's a PLO cash game grinder. Jimmy and I checked into the Rio on May 27 around 6:30 p.m. We came to the room and dropped our bags off and went to dinner. When we got back to our room a total of $35,000 had been taken out of our bags. We got back to the room around midnight. Luckily we didn't have all of our money in one spot so all of it wasn't taken. It didn't look like they went through any of my other stuff. Nothing else was taken. Room was not messy almost as if they knew to check the backpacks. I called the police and Rio security and filed a report. I find out that there are no security cameras in the Rio hallways, only in the elevators, and that we are just basically screwed.
In response to the allegations, World Series of Poker Tournament Director Jack Effel issued the following statement via Twitter on Thursday morning:
We take these allegations very seriously and are meeting with security/hotel management this morning to have a comprehensive discussion. We will report back to everyone soon. Thank you.
With this story still developing PokerNews will continue to investigate, so check back again on Thursday for a full report on the theft allegations, including further details from the Finnish pros, a statement from Rio security staff, and any other publicly issued allegations from the player community.
Photo courtesy of Wikimedia Commons
Get all the latest PokerNews updates on your social media outlets. Follow us on Twitter and find us on both Facebook and Google+!