2014 Cyprus Live Events International Main Event Day 1b: Guarantee Shattered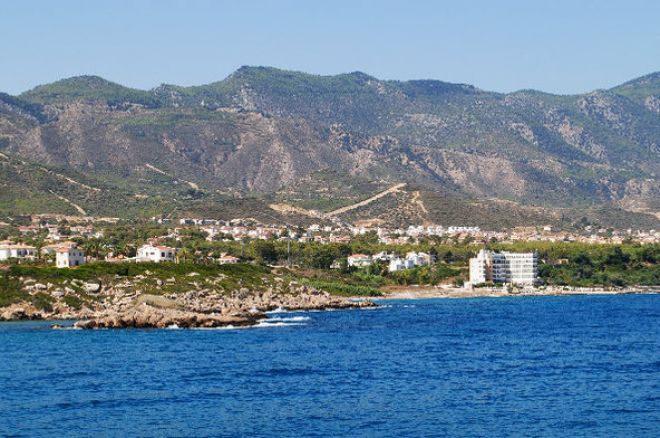 Day 1b of the Live Events International Main Event was another spectacular one. A total of 113 entries were made, pushing the prize pool well past the $200,000 guarantee the organization put on the event. Of those 113 entries, just 55 players remained after nine 45-minute levels of play.
Throughout the entire day players were able to reenter, and a lot of them made use of that possibility. As to be expected, lots of players who played and busted on Day 1a made for a second (or third, or fourth, or fifth) appearance.
Headlining the group of players taking the revolving door in expectation of better luck, were Unibet Open winner Dmitry Varlamov, one time chip leader Aleksandr Pak, and high roller Vladimir Troyanovskiy.
For Varlamov, Day 1b wouldn't be much better than Day 1a. Once again he fired more than one bullet, but once again the chips wouldn't last. Just moments before accomplished tournament director Thomas Kremser announced only four more hands to be played, Varlamov made his exit. On his last buy-in, he got it in very slim with king-seven versus ten-eight suited on a board where his opponent had both a higher pair and a flush.
Varlamov still has the chance to enter (and reenter if needed) tomorrow on Day 2. For the first four one-hour levels, players are able to buy back into the event. We'll see if Varlamov makes use of this option tomorrow.
The same goes for Pak, who was the chip leader on Day 1a for a while, but busted before the end of the day. He busted again today, as things didn't work out for him either.
Vladimir Troyanovskiy doesn't have to make use of the possibility to reenter. Troyanovskiy had a terrible day of poker yesterday, seeing all of his bluffs fail and all of his good hands cracked, but today was much better. The eleventh player on Russia's all-time money list (with $1,958,404 in live tournament earnings) busted players left and right today and won his fair share of pots. Most remarkable about his presence today was the fact he was playing online poker most of the second half of the day, using the green felt as his mouse pad to accompany his play on his Windows tablet.
There were also some players playing who we didn't see on Day 1a, though there weren't many. Dutch player Jorn Walthaus, who made a deep run in the 2013 World Series of Poker Main Event, was one of them. He skyrocketed and was up to 85,000 before we knew it, but he ended the day with a somewhat disappointing 43,200 after not being able to make many hands the remainder of the day.
The story of the day was Sergey Rybachenko. A Russian high roller, with $1,282,921 in live tournament earnings, fired multiple bullets today to try to amass a stack. His strategy didn't pay dividends, though, and he busted just before play ended. We'll most likely see him try again tomorrow, though, so all is not lost.
Nedelcho Karakolev proved the chip leader after Day 1b with 184,200 in chips, and Mustafa Biz, with 160,400, finished right behind him in second place.
Day 2 will start Monday at 1 p.m. local time, and players will be able to enter and re-enter for the first four levels. It's just then that we'll be able to give you a prize pool for this event, but things are already well past the guarantee and looking very exciting, as there's already $374,517 to be divided by the players who cash.
Get all the latest PokerNews updates on your social media outlets. Follow us on Twitter and find us on both Facebook and Google+!