Poker, Business, and Taxation: Is The Proposed Dutch Regulation Too Costly?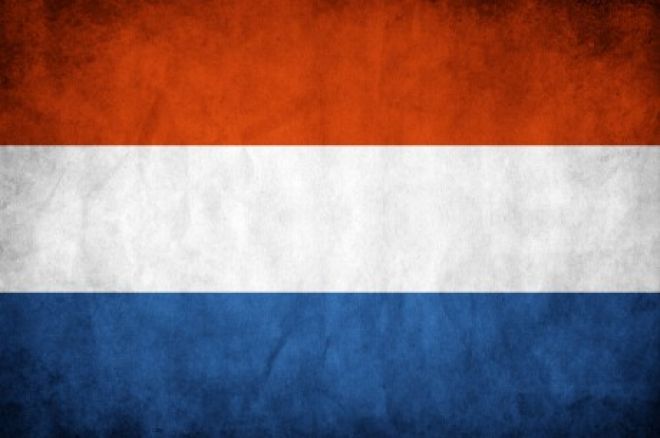 Last month, the Dutch Council of Ministers approved the language of a proposed gaming bill that would have two different tax rates for online and land-based casinos.
According to the proposed bill, online gaming operators would be subject to a 20 percent gross revenue tax. The bill did not propose any changes to the much higher 29 percent gross revenue tax land-based casinos legally operating in the Netherlands are currently being levied on. With such a large disparity, it is of little surprise that a legal challenge to the proposed Dutch gaming bill has already been filed based on the unfairness of two different rates as well as the legislation itself being too expensive and prohibitive to implement.
Bas Jongmans, attorney at the law firm Gaming Legal, has been tasked by a group of land-based casinos objecting to the proposed bill in its current form.
Talking to eGaming Review, Jongmans expressed some of his views about how the proposed bill would be prohibitive for Dutch land-based casinos.
"We have to do something to protect the operators who already have land-based casinos," Jongmans said. "We analyzed the online legislation and feel the obligations that are to be required are simply too expensive."
Jongman believes it will cost about €58 million to adopt this bill, and believes the Dutch government can learn from Denmark where he believes their implemented model is much cheaper.
"There are much easier ways to adopt these measures," Jongmans said. "Look at Denmark for example, which is also much cheaper. This whole system of registration is going to cost approximately €58 million to introduce and regulate which, in my personal view, is completely insane."
The legal challenge is not just about the cost of implementing the proposed gaming bill. Jongman also focuses on the unfairness of having two separate tax rates for online and land-based casinos. This could turn out to be a key point to the gaming bill challenge.
He also recognizes that focusing on the unfairness of having two separate tax rates may not change the land-based tax rate, but would bring the competition on an even playing field, "Maybe it will be a high tax rate, but let's not differentiate between land-based and offline."
Despite the challenge, Jongman insists that a gaming bill needs to be passed soon, "Our biggest fear is that they'll actually give up on the legislation before it comes into force, as the last thing we want is more delay and the Dutch operators need to offer online gaming now."
This is interesting coming from Jongman considering the legal challenge of the bill is likely to delay any bill being passed. It is possible that Jongman is implying that changes need to be made to the bill quickly so it can pass before many more years pass by.
Photo courtesy of th07.deviantart.net
For news, updates, and more follow PokerNews on Twitter and Facebook.