November Niner Bruno Politano Seeks to Play "Best in the World" at WSOP APAC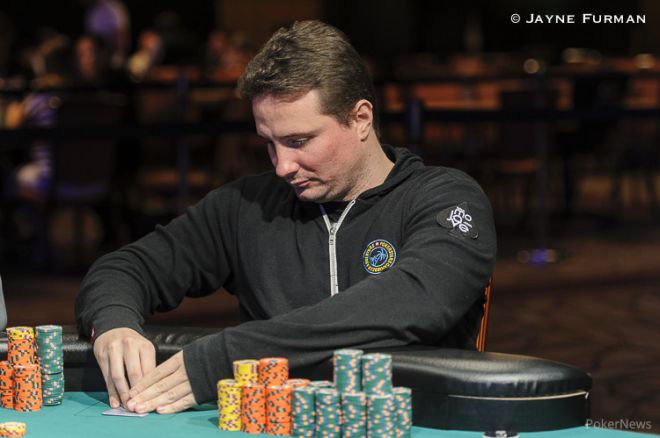 The 2014 World Series of Poker Asia-Pacific will kick off the first of its 10 gold bracelet events — the AU$1,100 No-Limit Hold'em Accumulator — on Oct. 2 at Australia's Crown Melbourne. From there, the series will run through Oct. 18 and include events such as the AU$10,000 Main Event and AU$25,000 High Roller.
PokerNews will be on hand to live report the action from all the gold bracelet events, and in preparation we wanted to find out which of this year's November Nine would be making the trip Down Under. Much to our surprise, most of them have decided to skip the stop.
Jorryt van Hoof, Felix Stephensen, Martin Jacobson, Billy Pappas, and Daniel Sindelar all confirmed to PokerNews that they do not plan to attend the WSOP APAC, while Will Tonking, Andoni Larrabe and Mark Newhouse did not respond to our inquiry. However, one finalist who did respond and plans to make the long journey is Brazil's Bruno Politano.
Despite being the shortest stack of this year's November Nine, Politano is clearly excited to embrace the opportunities and experiences that come with making the game's most prestigious final table. Last month he signed with 888poker as an ambassador, joining the likes of Sofia Lövgren, Xuan Liu, and Shane Warne on the team roster.
The 31-year-old Politano was kind enough to sit down with PokerNews to talk to us about what life has been like since making the November Nine, his celebrity in Brazil, and of course the upcoming WSOP APAC.
PokerNews: What has inspired you to travel all the way to Australia for the WSOP APAC?
Politano: First of all, because I think I'll be playing a high-level of poker with the best in the world. Second, I love everything the WSOP does and of course I've always wanted to travel to Australia. This time I get to take my girlfriend with me, so we'll enjoy ourselves a little bit.
Do you plan to do anything else aside from poker while you're there?
This is my first trip there and of course I will take some time to get to know the place, the people, and the culture. I'm very excited.
Since making the November Nine, what's the reaction been like among Brazilians?
The reaction was incredible, something I've never experienced before. The entire country does not speak of anything else. The poker exploded in a way that even I didn't expect with television, newspapers, magazines, and all the social media talking about it daily. We are all looking forward to the big time, Brazil world champion (laughs).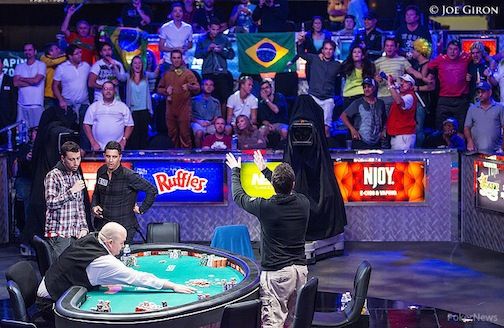 Poker is huge in Brazil. Have you become a celebrity of sorts in your home country?
Yes, poker is huge now in Brazil. After this achievement, I kind of became a reference. I think the word celebrity is very strong, but I became a reference in the Brazilian poker world and I'm taking this very seriously.
What's been the craziest thing to happen to you since making the November Nine?
I played the High Roller during EPT Barcelona — €10,300 out of my pocket (laughs). That was the craziest thing I've ever done so far, but I loved playing.
You've signed on as an 888poker Ambassador. How did that opportunity come about and what inspired you to join that particular site?
It started during a conversation I had with 888 during the unofficial final table of the WSOP. We hit some points, and I felt very interested in representing the 888 in Brazil. I am very happy with the site and all the support they offer me.
You had a huge and loud rail on the last day of the Main Event. What can we expect at the November Nine?
At least four times what you saw in July. My family is coming over, my sister who lives in Philly is flying over with some friends, and the entire Brazilian poker nation is coming down. Vegas will be turn green and yellow in November.
You're guaranteed at least $730,725 in prize money. Have you made any big purchases yet?
To be honest, I haven't bought anything. I haven't even received the money yet, so everything is still as it was back in July. I am not thinking about the money right now. I am only thinking about the bracelet and the world champion title. The money is only secondary.
For more on the WSOP APAC, check out three things to watch for at the 2014 World Series of Poker Asia-Pacific.
What sort of things have you been doing to prepare for the November Nine?
Studying my opponents. I'm being coached by my friend Ariel Bahia, traveling all over Brazil and outside Brazil playing, training to the max.
It sounds like you may be the only November Niner at the WSOP APAC. Do you think that will give you some practice and maybe a small advantage over your opponents?
I think so. Playing at such a high level always gives you more practice and experience. I wouldn't pass this opportunity for anything in the world. I love that I get to go play in Australia and be part of one more WSOP.
Get all the latest PokerNews updates on your social media outlets. Follow us on Twitter and find us on both Facebook and Google+!
Executive Editor US, PokerNews Podcast co-host & 2013 WSOP Bracelet Winner.