A Reader Asked Us If She Should Open an Account at an Online Casino - This Is What We Told Her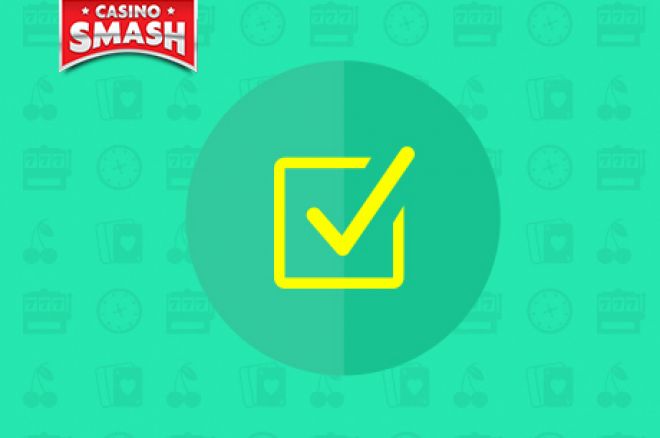 After last week's article about the best online casino bonuses, one of our readers sent an email to ask why did we choose to write about casino gambling.
"I am used to know PokerNews as a poker-related online magazine," the reader wrote us.
"Over the years, it became my daily stop to know everything about the game; I like to keep myself informed about what happens in the industry, and that's what I usually expect to find on your site."
"Usually, I do not play at online casinos," the reader said. "I even find a bit annoying to see all those blackjack or roulette games advertised on the screen when I play my online poker games. (…) I want to stay focused on the action at the poker table, not to be distracted by some repetitive and boring online slots. (…) So, I wonder, can you just explain me why should I open an account at an online casino?"
5 (Good) Reasons to Play at an Online Casino
As I have already explained one week ago, online casino games are not for everyone - and the fact that you love online poker does not necessarily makes you a casino gambling lover.
The growth of the online casino industry shows that an enormous amount of people like them, but that does not mean that everyone will have a tremendous fun at the roulette or the blackjack virtual tables.
If you, as our reader, are trying to understand why you should open an account at an online casino, have a look at the five reasons listed below because, who knows - you may even find the answer you are looking for!
---
#1. The excitement of discovery
We all spend more and more time in front of the screen, and not always to get some work done. We often use the computer (and our smartphones, our tablets,…) because we are bored and we want to find something interesting to do.
We continuously check our Facebook wall, we refresh our favourite magazines an impressive amount of times and harvest 9Gag with the hope to find something funny. And that, again, is because we have some time to kill.
So, if you really don't wan to use your free time to go out and socialise - you may as well try to have a look at some of the most unusual games that online casinos offer you. You will be surprised by what falls into the "casino games" category nowadays.
If you think casino games are boring and repetitive, that's probably because you have never tried games as Rango, Bust the Bank or (make sure you have your headphones on) South Park, as these are seriously amazing titles.
Top level graphics, funny storylines and a lot of surprises and Easter eggs to discover are what make all these games worth a chance. Give them a shot (you can play for free if you don't want to spend your own money) and you will see why these games alone are a good reason to visit an online casino.
---
#2. They are even better than Wikipedia
If you are a poker player and you like to play live games, you definitely need an online casino account - even just to familiarise with the rules of casino gambling classics as roulette and blackjack.
During your visits to brick-and-mortar casinos you will always find someone who will invite you to play a hand or two at the blackjack table, to sit at a game of casino hold'em or to place a lucky bet at the European roulette.
If you don't want to be the one who ends up sitting alone at the bar while the others are having fun, open a free account at an online casino and use your play money to learn about the rules and the strategy of all the different casino games.
Again, you don't even need to use your own money if you open a free account from this link.
---
#3. Free games are really free
As an online poker player, I am sure you are well familiar with bonuses and free money - so I will not waste your time to explain why I think you should turn yourself in a real "bonus hunter" and get the most out of all the offers available.
Yet, if you like free money, you should know that there is a casino room that is currently giving away a pretty impressive €30 no-deposit bonus which doesn't require you to do anything more than simply open an account here: Magic Red Casino Bonus.
If that's what you are thinking, no, you can't cash the bonus out as soon as you get. Still, you can use it to play some free games and eventually use your winnings to pad your online poker bankroll with some free cash. That doesn't sound too bad, am I right?
---
#4. Because it's gambling, after all
Well, this is by far the most obvious reason. If you like gambling and the thrill that comes with casino games, the rooms available online offer you the unique chance to get all that…from the comfort of your own home.
Say goodbye to those boring trips to the casinos, those overpriced drinks and those dubious sandwiches served at the casino's bar. Just sit on your comfy couch, get something you like from your fridge and launch an online casino client to get access to a lot more games and win (possibly) a lot more money.
Do you want to play from your smartphone? Do it from here: NetBet Casino Bonus.
---
#5. The pleasure of a BIG win
The last time I had a look at CasinoSmash was right before I have started to write this article - and the top three jackpots available on the site offered a combined prize pool of 8,3 million Dollars!
Unless you are Viktor Blom or Daniel Cates and you are used to see your name features on our weekly Online Railbird Report, you won't often get the chance to sit at poker games that give you access to prizes in the order of millions of Dollars.
So, if you want to win big and you know that your poker games can't really help you with that - have a look at the best online casino jackpots available and discover if Lady Luck is on your side. Click here to play Mega Moolah and win up to $3,464,999!
Get all the latest PokerNews updates on your social media outlets. Follow us on Twitter and find us on both Facebook and Google+!