Leo Margets Predicts WSOP Main Event Final Table and Comments On Andoni Larrabe
Adrian Delgado

Giovanni Angioni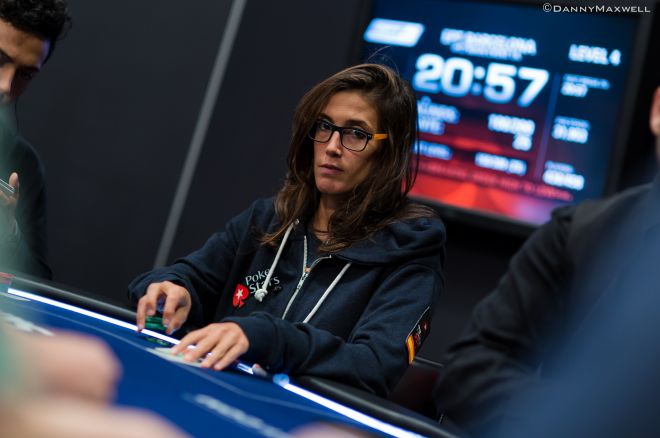 With the 2014 World Series of Poker Main Event final table only a few days away, Spain gets ready to root for Andoni Larrabe — the first Spaniard to make the Main Event final table since the time Carlos Mortensen won it all in 2001.
Fourth in chips with a stack of 22 million, the 22-year-old Larrabe, who now resides in London, is the youngest player in this year's November Nine. To date, Larrabe has live tournament earnings for $341,266, and has already guaranteed himself $730,725 for making this year's final table. That is set to boost his personal score and his rankings on Spain's all-time money list.
To know more about the way Spain is getting ready for a final table, PokerNews Spain's Adrian Delgado reached out to Catalonian member of Team PokerStars Pro, Leo Margets — who is credited with the best Spanish result in the WSOP Main Event, beyond those achieved by Mortensen and Larrabe.
PokerNews: Who do you think would make the best poker ambassador if he were to win?
Leo Margets: Andoni is the only one I know personally, so I find it very difficult to give you a real answer, because to be good ambassador or not is something that depends on some very personal characteristics.
It depends on how the player likes to communicate his passion for poker and whether he understands or not the responsibility that comes with such a role in the poker industry. Then, if I had to give you an answer based exclusively on facts, Mark Newhouse's back-to-back is incredible.
Which player do you think will have the best support during the final table at the Pen & Teller Theater?
From what I've seen so far that, it certainly seems that Bruno Politano will. Even if I don't think Politano will have the biggest rail, I am quite sure that his supporters will be the most noticeable ones!
Who will be the first player eliminated and why?
Predicting something like this is impossible. No one is super short, and this means that anything can happen.
But if you want me to really give you a name, then I say William "Billy Pappas" Pappaconstantinou. He is the least experienced, and he may make some dangerous mistakes.
Who will win, and what is the main reason you believe this player will win?
This prediction is just a gamble, as is the previous one. Martin Jacobson would be my favorite because he's the most experienced at the table, but he doesn't have a very big stack and this means that if he doesn't manage to run good at the very beginning, he may have to play in some dangerous spots.
Jorryt van Hoof is an online beast and also the table's chip leader. He has everything he needs to win the bracelet.
How many hands will it take to complete the final table?
About 300. Last year's final table lasted about 260 hands, and it started at the same 200,000/400,000/50,000 level, but had shorter stacks.
What do you think are Larrabe's real chances to become the WSOP's next champion?
I think he can really make it. He has worked hard during the past months, and he's now very well prepared to start the final table. Larrabe has a good stack and although his position at the table is not the best one, I have no doubt that he has already prepared and studied every possible scenario.
However, his opponents have also done their homework, so in the end he only has to run good. Let's just hope he will get the luck he needs!
Get all the latest PokerNews updates on your social media outlets. Follow us on Twitter and find us on both Facebook and Google+!