Phua and Son Will Go To Trial in World Cup Betting Case; Five Others Plead Guilty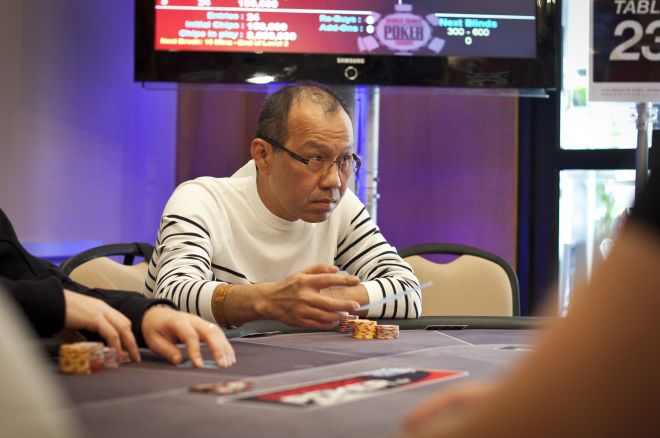 High-stakes poker pro Paul "MalACEsia" Phua, 50, and his son Darren, 23, plan to go to trial to battle illegal gambling charges stemming from the 2014 World Cup. Five other defendants in the case — Richard Yong, Hui Tang, Yan Zhang, Yung Keung Fan and Herman Chun Sang Yeung — will all plead guilty, while charges have been dropped against Yong's son, Wai Kin Yong.
According to the Las Vegas Review-Journal, the five defendants slated to plead guilty will do so in front of U.S. District Judge Andrew Gordon next week, which is also when they will be sentenced. Of those five defendants, all but Tang, who conceded to a felony, will plead guilty to misdemeanors as part of a plea agreement.
As for Phua and his son, who are being represented by Richard Schonfeld and David Chesnoff, maintain their innocence and plan to fight the charges.
"We are not guilty as we always maintained," said Chesnoff. "It is our intention to fight the unconstitutional conduct of the federal government for our clients and for the rest of the public."
The defendants were arrested back in July in Las Vegas after FBI agents raided what they called an illegal World Cup gambling operation. The operation reportedly took place inside Caesars Palace. In the criminal complaint, authorities claimed Phua was a high-ranking member of Hong Kong's 14K Triad, which specializes in illegal gambling and prostitution.
Phua and some of his counterparts, who are well-known players in the Macau big game, were later bailed out and supported by such poker players as Phil Ivey, Andrew Robl, Tom "durrrr" Dwan, and John Juanda.
Since then, the both Phua's have been confined to Las Vegas, and over the last few months have been mounting a defense, one that claims their Fourth Amendment rights were violated as a result of an unlawful search warrant.
The defense claims the FBI used "flimsy" evidence to convince a judge to issue a search warrant. They contend that days before the warrant was issued and raid conducted, the FBI purposely cut off the internet at Caesars Palace and posed as technicians to gain access inside private villas. It was during this time they gathered evidence for a warrant.
"Our lives cannot be private — and our personal relationships intimate — if each physical connection that links our homes to the outside world doubles as a ready-made excuse for the government to conduct a secret, suspicionless, warrantless search," the defense previous said in a filing. "Only a few remote log cabins lack any Internet, electric, gas, water, cable, or telephone service. But the Constitution does not require us to sever all those connections — and live as hermitic luddites — to protect ourselves from the government's prying eyes and secret cameras."
For more information head on over to reviewjournal.com.
Get all the latest PokerNews updates on your social media outlets. Follow us on Twitter and find us on both Facebook and Google+!