Did Caesars Palace and the FBI Collude in the Arrests of Paul Phua?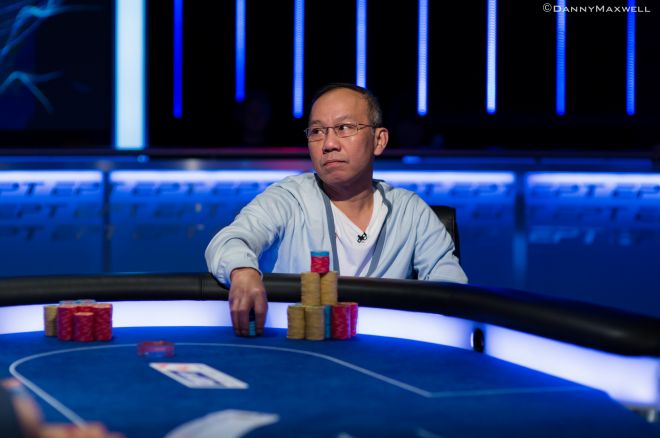 Back in July, 50-year-old Malaysian high-stakes poker player and alleged high-ranking member of the 14K Triad Paul Phua was among eight people arrested at Caesars Palace Las Vegas for involvement in an illegal betting operation.
Fellow high-stakes poker players Phil Ivey and Andrew Robl immediately came to the aid of Phua and his 22-year-old son Wai Kit "Darren" Phua by posting a lion's share of the duo's multi-million dollar bail.
The arrests were part of an FBI sting when the group's three $25,000-per-night villas were raided by the FBI.
The defense lawyers of Phua, formally arrested under the name Wei Seng Phua, claim that his Fourth Amendment rights were violated in his arrest due to the raid being conducted under an unlawful search warrant.
The FBI investigation began this summer when the defendants requested a usual amount of electronic equipment and Internet connections from the Caesars Palace staff. The government alleges that a Caesar technician was suspicious that the equipment was being used for an illegal bookmaking operation and alerted the casino's security personnel which then alerted the FBI.
It is reported that the FBI worked with Caesars Palace to cut off the Internet connection in the villas. FBI agents who then posed as service technicians were then granted access to the villas and were able to obtain enough evidence to convince the court for a search warrant.
The defense filed an argument which stipulates this raid was conducted under an unlawful scheme and believe search warrants would have never been issued if the judge been told the truth about how the evidence was maintained.
"The notion that an individual 'consents' to such searches — so that the government is free to ignore the Fourth Amendment's explicit warrant requirement — is, in a word, absurd.

"Our lives cannot be private — and our personal relationships intimate — if each physical connection that links our homes to the outside world doubles as a ready-made excuse for the government to conduct a secret, suspicionless, warrantless search. Only a few remote log cabins lack any Internet, electric, gas, water, cable, or telephone service. But the Constitution does not require us to sever all those connections — and live as hermitic luddites — to protect ourselves from the government's prying eyes and secret cameras.

"A ruling upholding these intrusions would cause innocent Americans to live their daily lives burdened with the palpable sense that their government is regularly scheming to spy on them in their homes."
The federal government is expected to respond to these defense papers in the coming days.
Get all the latest PokerNews updates on your social media outlets. Follow us on Twitter and find us on both Facebook and Google+!