2015 European Poker Tour Deauville: Where To Eat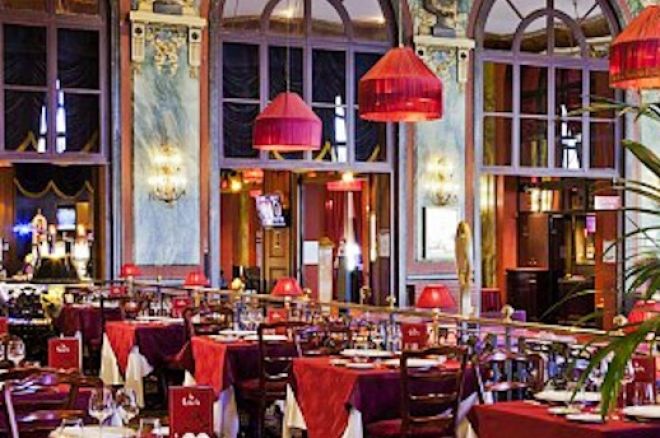 If you plan to be in Deauville for the next leg of the 2015 European Poker Tour (EPT), get ready - because you have a very good opportunity to let your poker action run along a truly amazing culinary experience.
If you are too lazy to leave the Casino Barrière (or if you are running so well that you really can't afford the time to go anywhere else), you should know that the tournament venue is home to five options between restaurants and cafés.
Even if February may not be the best time of the year to enjoy the open-air Bar du Soleil and have a true Parisian upper-class break next to the casino's private beach - the Brummel Restaurant is a brasserie / restaurant that promises to be one of your next best friends, provided that you like fish and seafood.
If you want to be sure to get the best the restaurant has to offer you, make sure you book yourself a table on the terrace over the Ocean, and that you also have a look at the menu before you take your seat. Some claim that the food would taste much, much better - if it came at a different (cheaper) price.
If Mediterranean and Italian cuisines are more your thing, you should try to get a table at the Cercle (in the photo), the fancy looking restaurant located right next to the gaming rooms. Although price-wise it may not the be most affordable place you have ever dined at, the flatfish and the beef are definitely not to be missed.
If you plan to dine at the Cercle, keep in mind that the restaurant offers the so-called "Formule Duo," a special menu that let you have a starter plus a main, or a main plus a dessert for €32. And no, a glass of good French wine is not included in this price.
If you are more of a hamburger or a sandwich kind of person, drop the Cercle and the Brummel and head straight to the Plaza Café. There, you will find everything you need to spoil yourself with a good-quality quick bite. Burgers start from €17,90, salads from €16,50, pastas from €14,90.
A few additional tips
Deauville is definitely not the cheapest place on Earth, and it's sure not home to the cheapest restaurants in Europe. Yet, it really offers you the possibility to enjoy some very fine dining experiences.
If you don't like the idea to stay stuck in the casino and you think that once in France you should do as the Frenchmen do, make sure you get some time to visit the town and to try some of its best eating spots.
The Etoile de Mers (rue Gambetta), is known to serve some of the best seafood dishes in town. Although the place doesn't look Deauville-fancy, this fishery-turned-restaurant is a 'must visit' for those who love oysters, prawns, lobsters and the many other (very tasty) creatures that populate the Ocean.
Those more into fancier and more exclusive places will surely like restaurants like Augusto-Chez Laurent, L'Etrier or the 1899 - where more complicated dishes come in a cozier and intimate atmosphere. Then, if you really want to find a place where to order something fancy enough to get up on your Instagram, Facebook and Twitter profile, head to the Caviar Fouquet's at the Hôtel Normandy Barrière and treat yourself to a Zakuski Vodka (€23), a shot of Russian vodka served with a spoon of Fouquet's caviar.
Get all the latest PokerNews updates on your social media outlets. Follow us on Twitter and find us on both Facebook and Google+!