Europe in Pills: EU to Regulate Online Gambling, Operators Run Away from Germany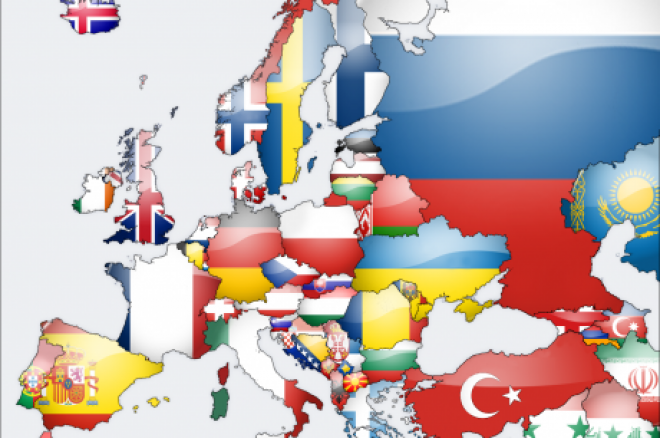 As the European Commission reportedly plans to introduce new norms for online gambling in an upcoming directive on money laundering, international operators struggle with Germany's normative uncertainty and the decline of the Union's regulated markets.
Online gambling to be included in money laundering Directive
Although people in Brussels are kept busy by the worrisome performance of the Euro, Russia's foreign policy and Greece's new leftist government, the European Gaming & Betting Association (EGBA) believes that high level euro-bureaucrats will soon unveil some new norms on online gambling.
According to EGBA Secretary General Maarten Haijer, the norms will be included in the upcoming directive on money laundering, and will finally mark the beginning of a process of harmonization of the different European policies on gambling. Something that everyone in the industry has been asking for since the mid-2000s.
"EGBA has actively engaged with the EU institutions to include online gambling in the directive. The new directive ensures that EU online gambling providers now have one rather than twenty-eight sets of rules to comply with to provide their services in the European Union," Haijer explained.
The directive, however, will not introduce any modification in the norms that regulate land-based casinos, as these are expected to be still dealt with at a national level.
"The risk-based assessment underpinning the Directive will apply to all services, with the exception of land-based casino's where there can be larger sums of cash money involved," Haijer continued.
"With only electronic payments, no cash and perfect traceability on the internet, EGBA is confident that the directive will further add to the safe provision of EU regulated online gambling services."
What is unclear, to date, is how the European Commission plans to convince the twenty-eight European Member States to work towards a common goal, and to harmonise the different fiscal policies applied to the online gambling industry.
PokerStars believes in Italy's renaissance
On Jan. 19, we examined the latest official figures about the Italian gambling market to see that the country's gambling industry is still trapped in the same negative trend it has been experiencing since the launch a ring-fenced market and separate Italian players from the international player pool in 2007.
Only a few days later, however, PokerStars newly appointed country manager Marco Trucco said that he believes that Italy may be soon ready to grow again - as long as the licensed operators will find a way to offer innovative products.
"We're very optimistic by nature, we have very ambitious plans to grow PokerStars' presence in Italy in 2015," Trucco said. "We have to break into new ground but we won't disappoint our players."
Trucco's words are in line with what Luca Pagano, one of PokerStars top names in Italy, has been saying for a few years now. Discussing the decline of the Italian market during the last edition of the European Poker Tour in London, Pagano explained that he believed the only key for operators to survive in the Italian market was to innovate and find something new to offer to the players.
Although Trucco's did not discuss any specifics, the room's country manager somehow hinted at the possible launch of new products in the country as he said that "PokerStars is working to embrace a wider audience, designing poker experiences that appeal to recreational players: faster, mobile and with the extra thrill, like Spin and Go."
Given that during 2015 the poker room is supposed to put an extra focus on its casino products and on the launch of a new sports betting platform, it is legitimate to expect that most of the efforts will be in these to verticals also in Italy - especially as online casino gambling closed 2014 with a 24 percent rise in Gross Gaming Revenues (GGR) compared to 2013.
Mansion pulls out from Germany
Germany's complicated legislative landscape moved from 'uncertain' to 'dangerous' for a large number of operators.
While authorities keep debating about the best system to regulate online gambling and online betting, Mansion and Playtech decided to leave the country and wait for better times.
On Jan. 30, Casino.com, MansionCasino, SlotsHeaven and Club777.com announced that their doors will no longer be opened for German players beginning Feb. 1.
Although the Gibraltar-based operator did not confirm the decision to leave the German market to be directly connected to the country's unclear legislative approach to online gambling, a recent ruling against a casino player may be what triggered the group's alarm.
Early this month, the District Court of Munich published a decision declaring a man guilty of "illicit online gambling" breaching section 285 of Germany's Criminal Code on an undisclosed online casino site.
The unnamed 25-year old German resident was also ordered to repay €63,490 ($75,275) in winnings and a €2,100 ($2,490) fine in what has already become a landmark case as it shows that German authorities are willing to hit hard on gambling and target both gaming operators and players.
Image courtesy of NationofChange.org
For news, updates, and more follow PokerNews on Twitter and Facebook.