Market Update: Online Poker Plunges While Online Casino Surges in Italy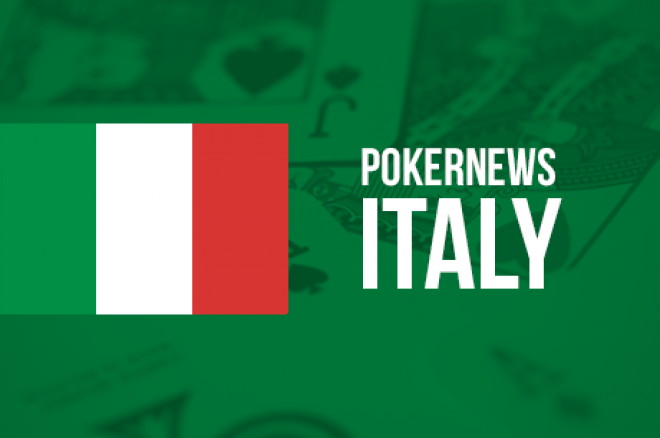 Italy's online poker market has been struggling with a constant decline since the government decided to launch a ring-fenced market and separate Italian players from the international player pool in 2007.
According to the latest figures released on Thursday by Italy's Agimeg, the industry's negative trend continued during December, as the holiday season did not help online poker rooms to bring in the revenues they had hoped for.
During the last month of 2014, Italy's cash game market generated revenues of €8.5 million, a number that marks a 24 percent fall when compared to the €11.2 million generated in December 2013.
Things get even worse when 2014 numbers are compared to December 2012 when Italy's licensed poker rooms raked in €14.8 million - roughly 43 percent higher than what the market generated two years later.
The same negative performance also hit tournament poker, as tournament revenues moved from €70 million in 2013, to €65 million in 2014, showing a 5 percent decline.
What did not change, however, is the dominant role that PokerStars has in the country, as the difference between the volume of hands and tournaments played on Italy's PokerStars.it makes the country's ring-fenced market almost look like a monopoly.
During December, PokerStars earned 72 percent of the total revenues generated by online tournaments, and 52.5 percent of the revenues coming from ring games.
Italy's online casino shows good numbers
While online poker probably needs the help of the Italian legislator to find a way to recovery, things are going much better for the country's regulated online casino market.
eGaming Review reports that the sector closed 2014 with a 24 percent rise in Gross Gaming Revenues (GGR), with operators celebrating a second consecutive year of growth.
"The growth of casino games is certainly due to the casino games supplier to stop offering their games to dot.com operators targeting Italian players," DLA Piper's partner Giulio Corragio explained.
"Indeed, players that were accustomed to a specific type of casino game found themselves in the situation of being obliged to switch to Italian licensed platforms."
The positive performance of Italy's regulated online casino market has been followed closely by a number of international operators that may soon apply for a license to offer their casino games to Italian players.
On Jan. 9, Finnish gambling group Paf - Play Among Friends acquired Winga, a licensed online casino and poker operator that declared revenues of approximately €10 million in 2014.
As explained by Paf Chief Executive Officer Anders Ingves, the operation was concluded to increase Paf's international footprint by exploring the possibility to grow within the expanding Italian casino market.
"The acquisition of Winga is part of our strategy of continued internationalisation and expansion," Ingves said. "We see great potential in Winga's well-established operational base in combination with Paf's international industry experience and a broad range of products."
This, however, does not mean that Italian players will be allowed to play on a Paf-branded platform anytime soon, as Ingves pointed out that "as a first step, we will expand Winga's product range to include additional casino games and betting in the next few years."
Get all the latest PokerNews updates on your social media outlets. Follow us on Twitter and find us on both Facebook and Google+!